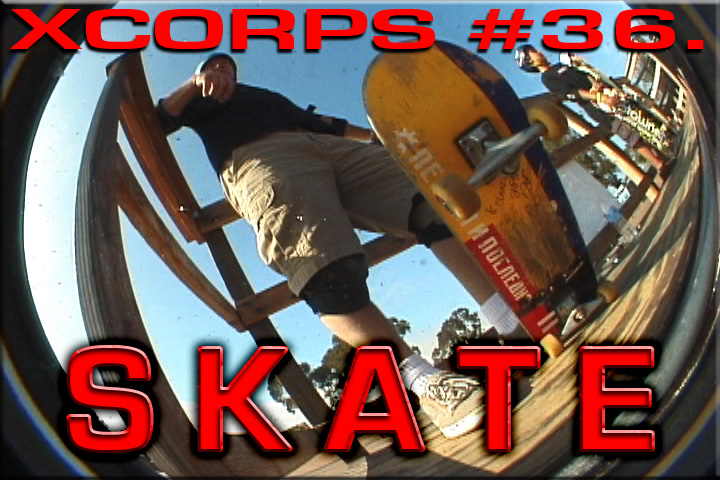 Xcorps Action Sports Music TV #36. SKATE – The action and music roll tight in this Xcorps episode featuring pro skaters from the Warner Bros sponsored Andale Skate Tour at one of the best skate parks in So Cal. – San Diego's Clairmont YMCA skate park.

Hosted by XCTV reporters Bob Woodard along with Jason Lazo this cool skate themed show rips big right from the start with the Andale Tour Posse featuring Danny Gonzales, Patrick Melcher and skate legend Steve Caballero pulling moves for the Xcorps HD cams.

Xcorps Action Sports Music TV #36. SKATE – FULL SHOW Video Click Below
Also in this X show is some great freestyle BMX action in the park along with new music and videos from Suburban Noize band KINGSPADE and the RIVE promoted band CLUTCH.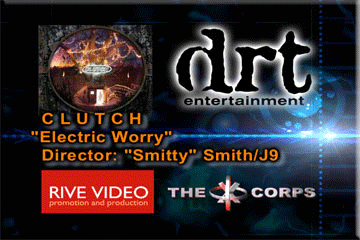 It's the usual fun and games on the Xcorps here with segment one opening up with Bob Woodard rolling his own board with some moves at the YMCA owned park designed by Andy McDonald and the California Skate Parks.
The Clairmont park also features a monster X Games donated Vert ramp, a Tranny, a Street and Mini Ramp combo included in the 40,000 square feet of terrain along with a combi style pool designed by Wally Holliday.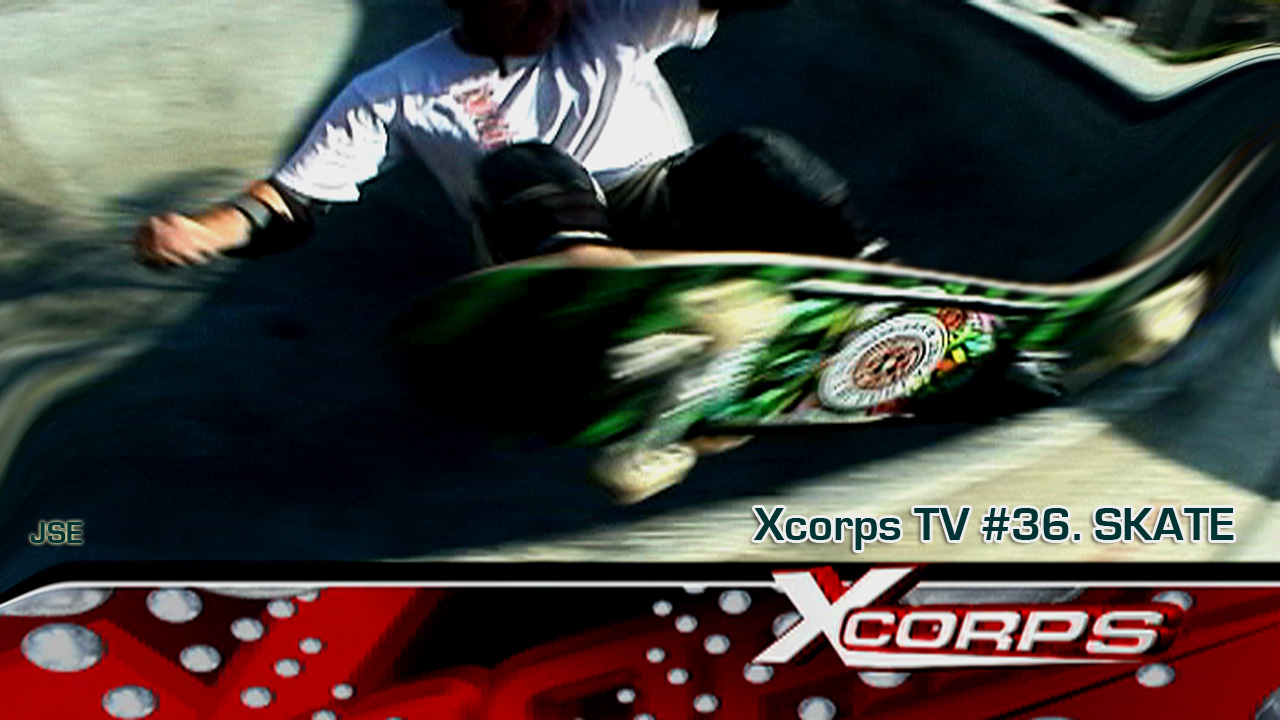 Many in the skate world have said that the Clairmont park here in San Diego is one of the best skate park pool areas built in SoCal! It is a sweet skate zone well worth checking out!
Great music backing the action here from Sub NoiZe label band X Clan representing the East Coast…Check.
The next XCTV segment Andale Tour skate action continues with new music from Kingspade band and their video called 'Who Run This?'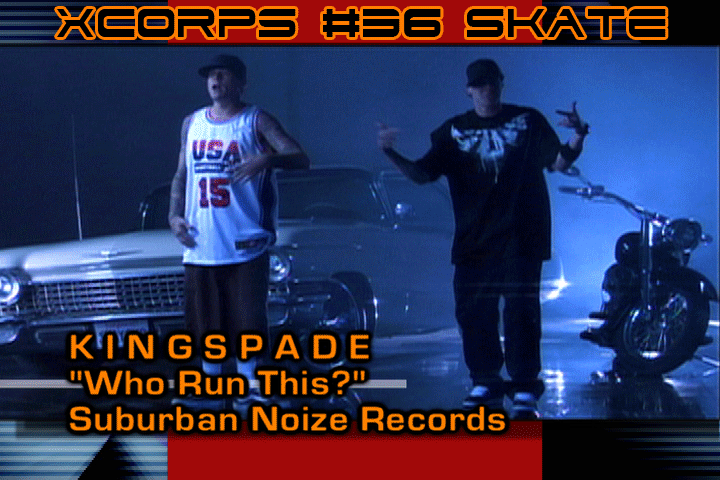 Nice moves by all the skaters on the Andale team who are now wrapping up a 12 city U.S. tour branding the Warner Bros Speedy Gonzales character fronted by skate guru Steve Caballero.
DOWNLOAD THE MUSIC FROM THIS SHOW BELOW:
In other skate action local SD hombre John Tuisl rolls BIG in the combi pool with one sweet cope grind after the other in the deep cement pool! Skills not easily acquired.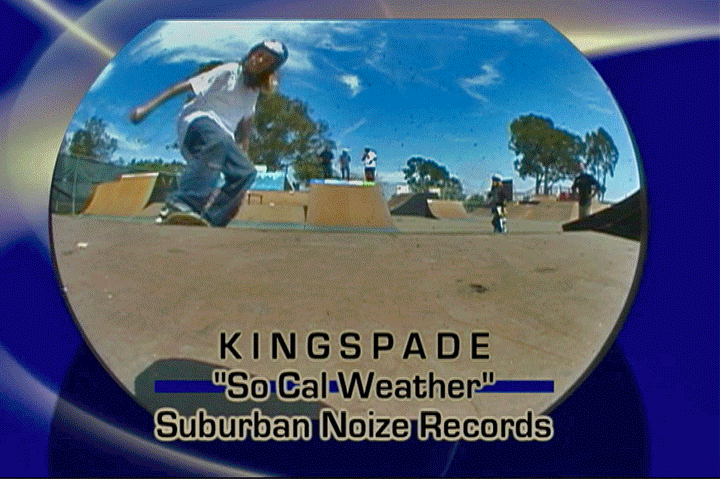 This Xcorps show continues with another set of Andale Tour skate moves with DRT entertainment and RIVE promoted band Clutch jamming some tight harp powered blues with their song 'Electric Worry'.
Bob sets up the shot near a mini ramp anticipating a sick new move by Steve Caballero. Multiple crashes by Steve who after relentless attempts sticks what looked like a signature 'Full Cab' – a fakie 360 ollie – demonstrating what made CABALLERO a legend who is still pulling very difficult vert skate moves!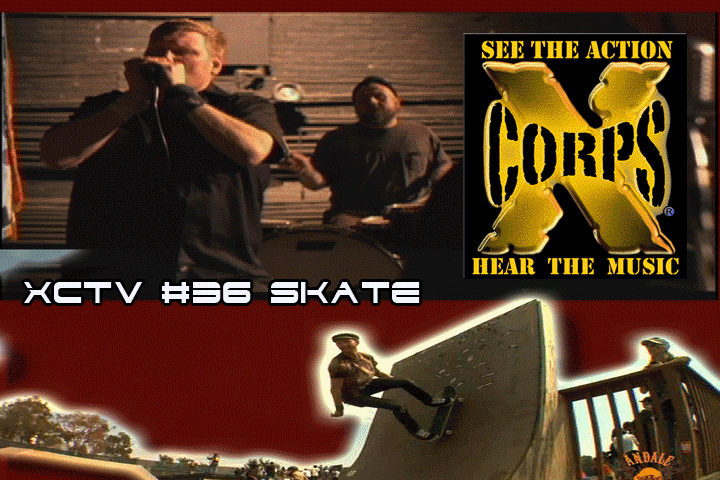 Caballero who Thrasher Mag named 'Skater of the Century' in 1999 is a Bones Brigade member who held the highest half pipe air record – 11 feet – for 10 years before it was beaten by Danny Way in 1997.
XCTV Bob Woodard talks with Steve Caballero on camera along with Andale skaters Danny Gonzales and Patrick Melcher about the tour and the signature Speedy Gonzales street board designed by street artist David Flores available to skate board collectors.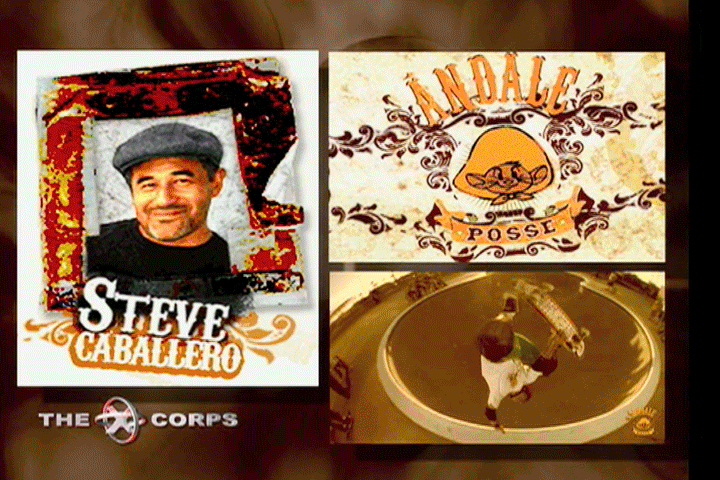 Epic video footage here with pool skate moves from the Phoenix end of the Andale tour. After that its back to Southern California with a 30 minute sunset squeezed down to 20 seconds rolling with Kingspades song So Cal Weather – which is…perfect!
In the next segment Xcorps HD shoot crew including Cole Keller hung late at the skate park to catch some sweet freestyle BMX moves by the Clairmont locals. More smooth tunes from Kingspade here too.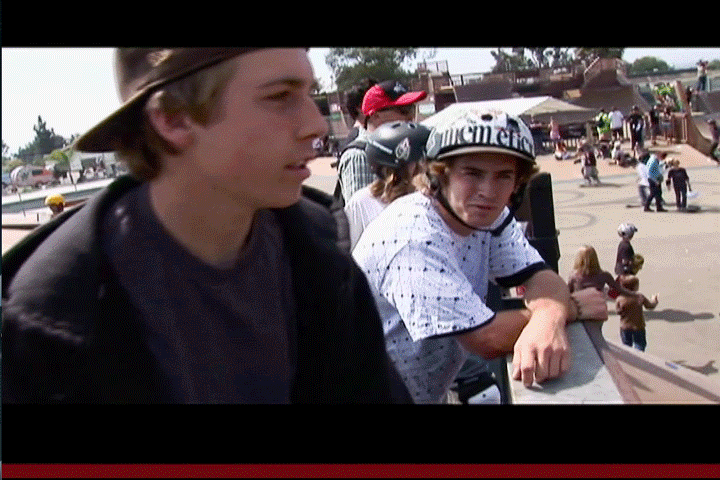 Xcorps TV host Jason Lazo adds to the music segment here with a cutaway rap with the Kingspade boys- DLoc and Richter at their label in LA. Find out what Action Sports they do at home to relax! Look for more featured Sub NoiZe artists on upcoming Xcorps episodes.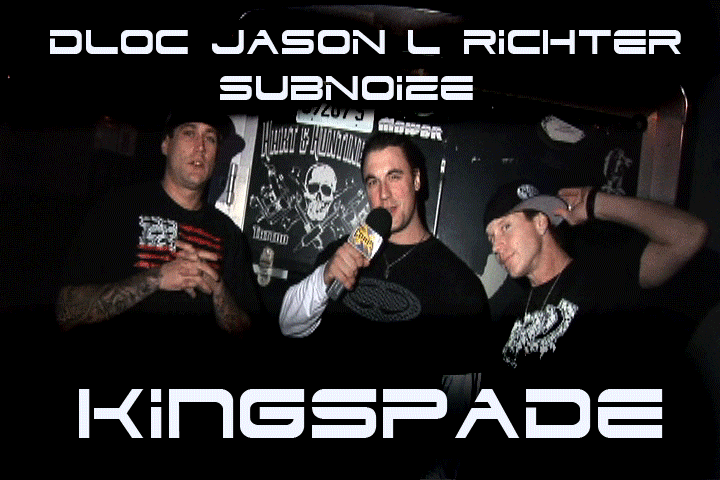 This XCTV episode closes out with Bob doing his own skate thing in the park popping his board to some tough tunes from Brooklyn's own the original XCLAN with backing from Cali left side Daddy X doing the charging song 'Locomotion'.
Caballero skates in and throws some love to XCTV here too! Then it's a big mix of skate moves rolling at the camera from all angles!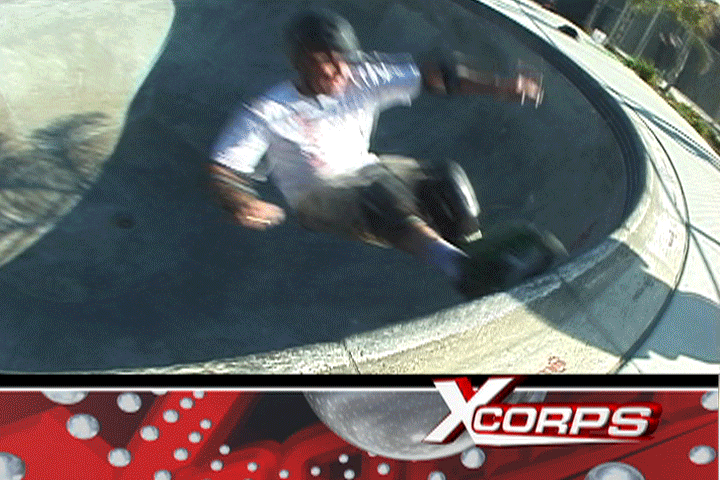 The usual Xcorps madness keeping it fast fun and rolling with the Music and the Action!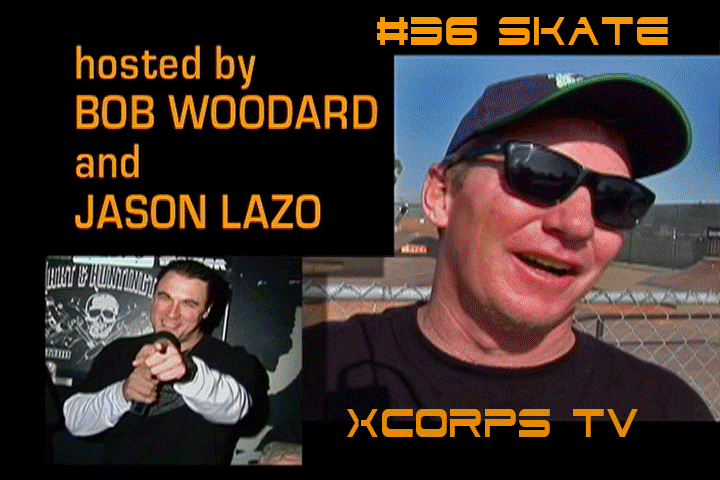 See The Action Hear The Music Join The Xcorps!
5/2007 broadcast TV air release
©2016 TheXcorps A J.S.Edmondson Film http://www.xcorpstv.com/
http://actionsportsmusictv.com/

Xcorps Action Sports Music TV #36. SKATE – FULL SHOW Video Click Below
Xcorps Action Sports Music TV #36. SKATE – FULL SHOW 
A J.S.Edmondson Film 5/2007 Release TRT-22:00 ©2016 TheXcorps
DOWNLOAD THE MUSIC FROM THIS SHOW BELOW:


XCORPS Television Home WEBSITES
http://www.xcorpstv.com/
http://www.actionsportsmusictv.com/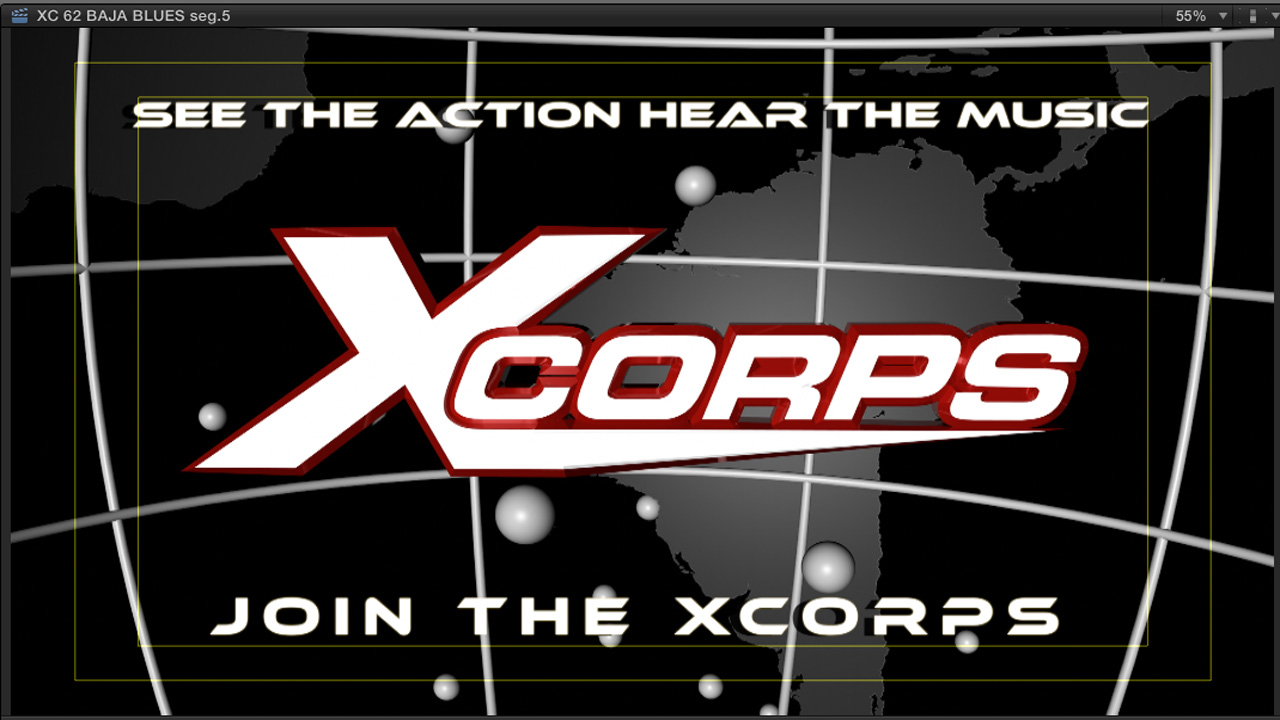 WANT YOUR OWN WEBSITE or Happening Blog? – Sign Up Here!
NAMECHEAP Web Hosting and URL's