XCTV reports on a new motor race genre called CORR Off Road Racing
Xcorps Action Sports Music TV #38. XCORR 2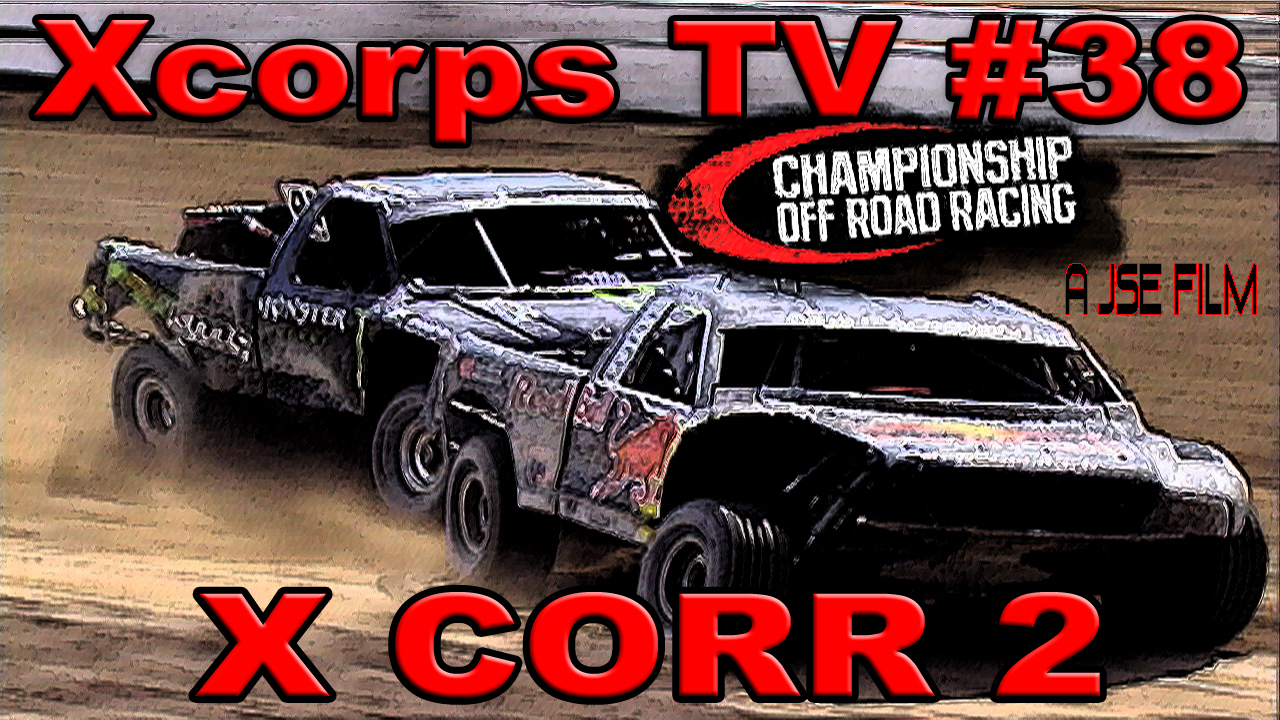 Xcorps Action Sports Music TV 38. XCORR 2 – Yet another XC high RPM episode hits the track delivering big dirt track racing action with contined coverage of the new motor genre CORR Off Road race series held at a custom dirt track called The Quarry near the Mexican border.


Xcorps Action Sports Music TV #38. XCORR-2 – FULL SHOW Video

A J.S.Edmondson Film 2/2007 Release TRT-22:00 ©2016 TheXcorps
DOWNLOAD MUSIC FROM THIS SHOW


Hosted by Jason Lazo the show opens up south of San Diego right along the US – Mexican border in Chula Vista California where Jason reports on a sport usually reserved for desolately rugged locations but now offered by the Baldwin family stadium style near San Diego and the public has reacted with great enthusiasm!
The X HD cams rolled from all angles on the action with Jason close up trackside in the high horse and loud as all hell war zone of V8 noise, track ripping speed, flying gravel and fast trucks! Suburban Noize Records label band Dirtball matches the action level with their song "RockRoll"…Raptillian!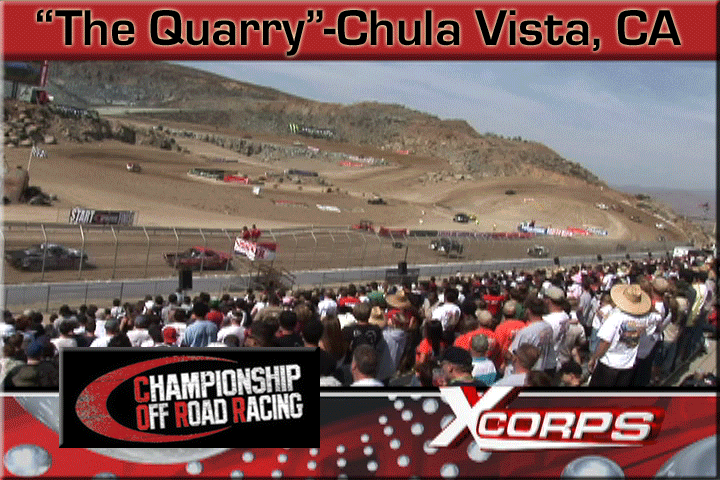 Check out the mud and dirt slinging truck banging action backed by a screaming spectator crowd of over 10,000 new fans with Baja and NASCAR drivers banging it up and going BIG off kickers and berms easily covering 10 truck lengths through the air! The off road track is sweet – a place called the Quarry simply because it is an old rock quarry that the trucks scream through. Banked track turns give the crowd a great angle on the action!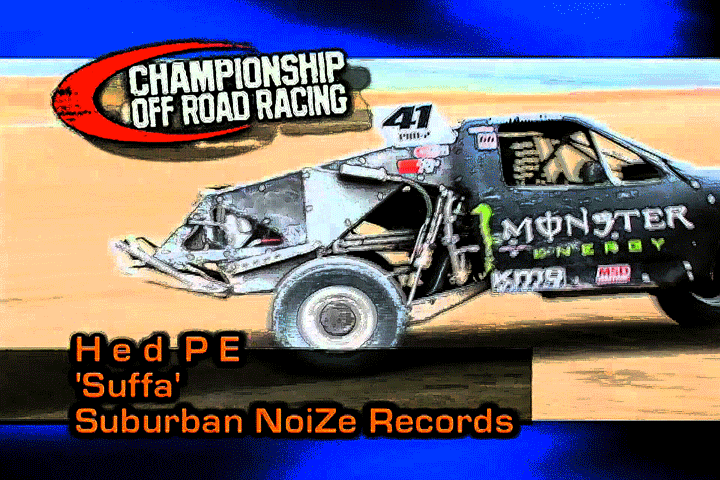 The race is loud and Jason is proud to be there having a good time reporting on all the moves the trucks make over the mile long course carved into a mountain at an old stone quarry along the Mexican border.
Sub NoiZe Records band Hed PE pumps it up putting out their new video "Suffa".  Sick POV action shots here from action X cams in the race tracks as well as from an over head cable follow cam capable of 100 MPH provided by Perpetual Motion.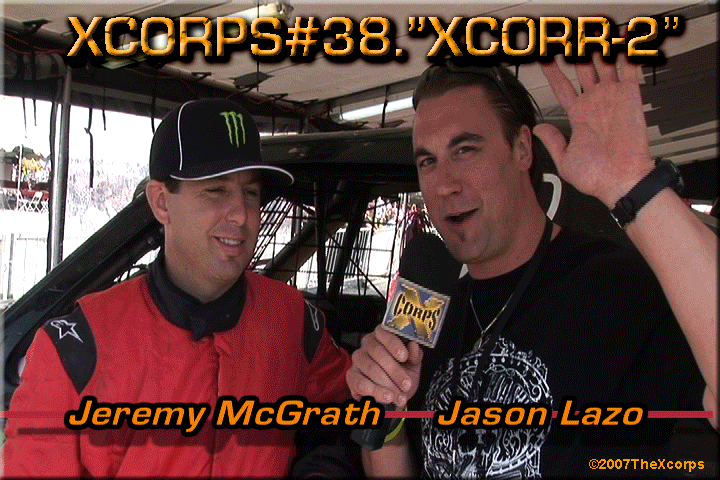 The next segment on this XCTV show rolls hard and fast with more CORR offroad race carnage action and The Kottonmouth Kings presenting their rip-hop video style in 'Living Proof' for the XC audience. Nice Hollywood style theatrical shoot out here along with the dirt track action that includes mass destruction with vehicle punch outs, flips, rolls and fire all over the Chula Vista track!
Xcorps Action Sports TV continues to pound on with more solid Sub NoiZe sound material delivered from the Humble Gods band pushing their tune 'Destroy' – only the strongest survive! Another nice fit! In the pits Jason talks to MX bike race legend Jeremy McGrath about CORR and his crossover to 4 wheels! See what Jeremy has to say.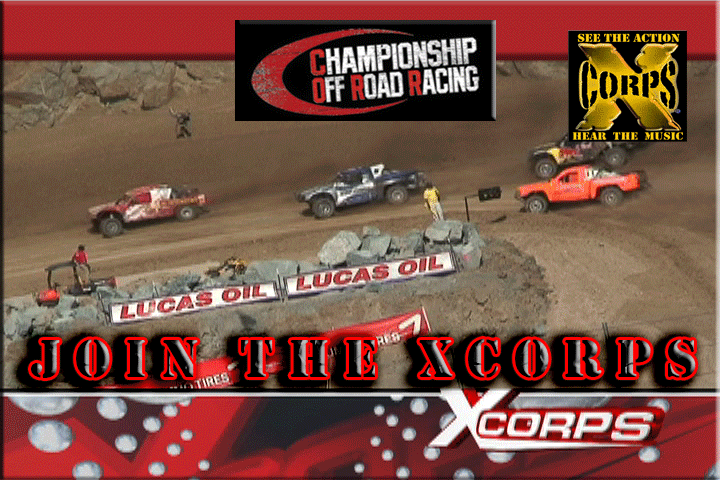 After that the relentless high octane fuel burning action continues with Jason hanging with a real thing Mexican Mariachi band popping a tune and a few smiles with the sweet Monster girls! Then more shots here of high priced Baja truck demolition along with mixed cool XCTV branded edit effects and insane airborne race action in your face Xcorps style!

Rolling the pits Jason Lazo is on camera speaking and having a few laughs with CORR drivers Josh Baldwin, Ricky Johnson and Alan Pflueger who openly talk about their winning race strategies and what they think of CORR!
Stay Tuned and see more wide open race moves here cut with a new video from the band Junkyard Prophet jamming their song 'Remember Me' presented by RIVE music promotions. Sweet fit!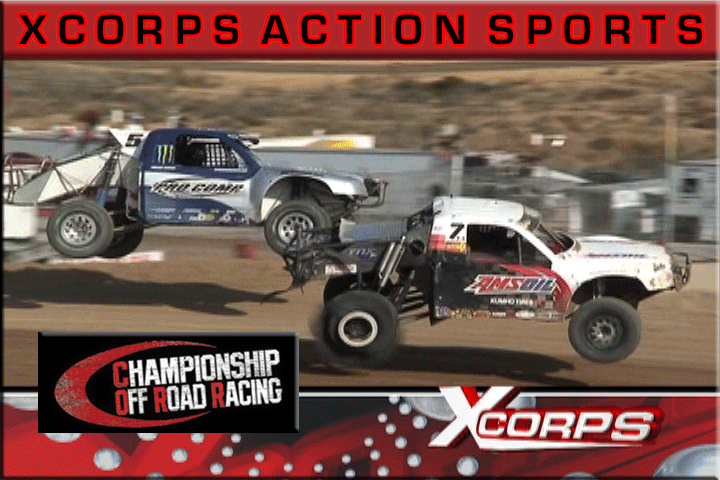 After the break Jason returns to the X zone trackside for more Baja Desert style dirt motor racing with the race start of some tough custom vehicles including 800 HP trucks with massive suspensions along with Pro Lite street style trucks, dirt buggies, trophy carts, ATV's and custom Rhino racers.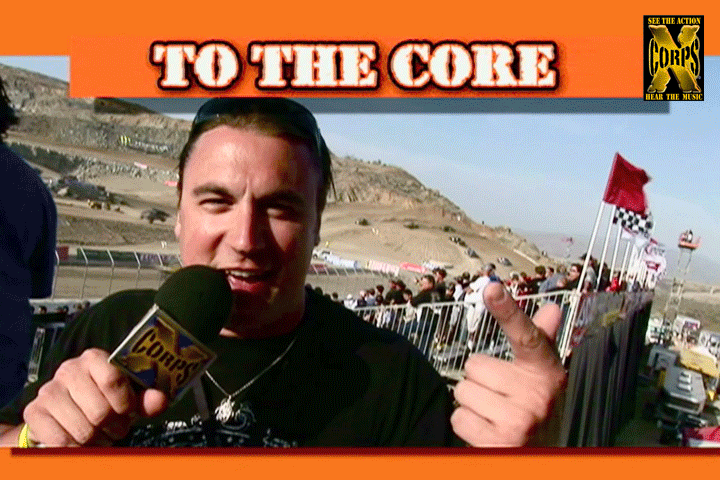 The history of CORR Racing includes construction company head James Baldwin who was instrumental in developing and bringing off road style truck racing races to the people in the USA with stadium style truck race events first championed by Mickey Thompson in the 1960's. Now many members of the Baldwin family including racer Cissy Baldwin who help manage, promote and race in CORR events.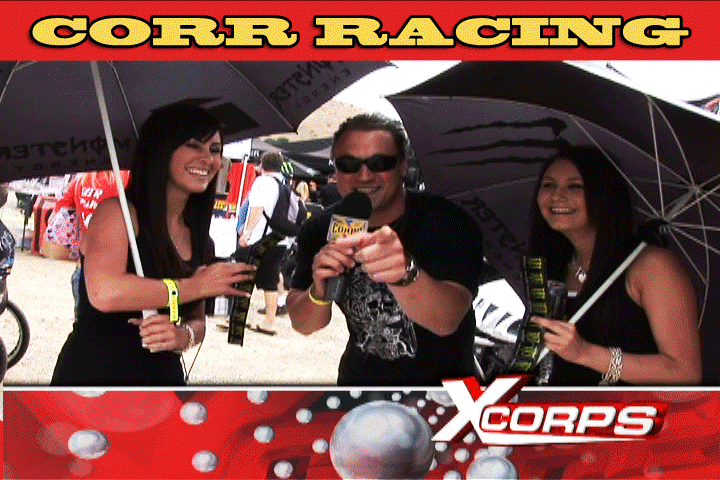 Keeping it fresh and quite real with CORR motor sports! This XCTV show includes a new happening Xcorps music theme by multi talented host Jason Lazo!
See the Action Hear The Music Join The Xcorps!
A J.S.Edmondson FiLm 9/07 First air. Trt-22:00
©2016 TheXcorps
http://www.xcorpstv.com/
http://www.actionsportsmusictv.com/


Xcorps Action Sports Music TV #38. XCORR-2 – FULL SHOW Video Click Below
A J.S.Edmondson Film 2/2007 Release TRT-22:00 ©2016 TheXcorps

XCORPS Television Home WEBSITES
http://www.xcorpstv.com/
http://www.actionsportsmusictv.com/

XCORPS Television Home WEBSITES
http://www.xcorpstv.com/
http://www.actionsportsmusictv.com/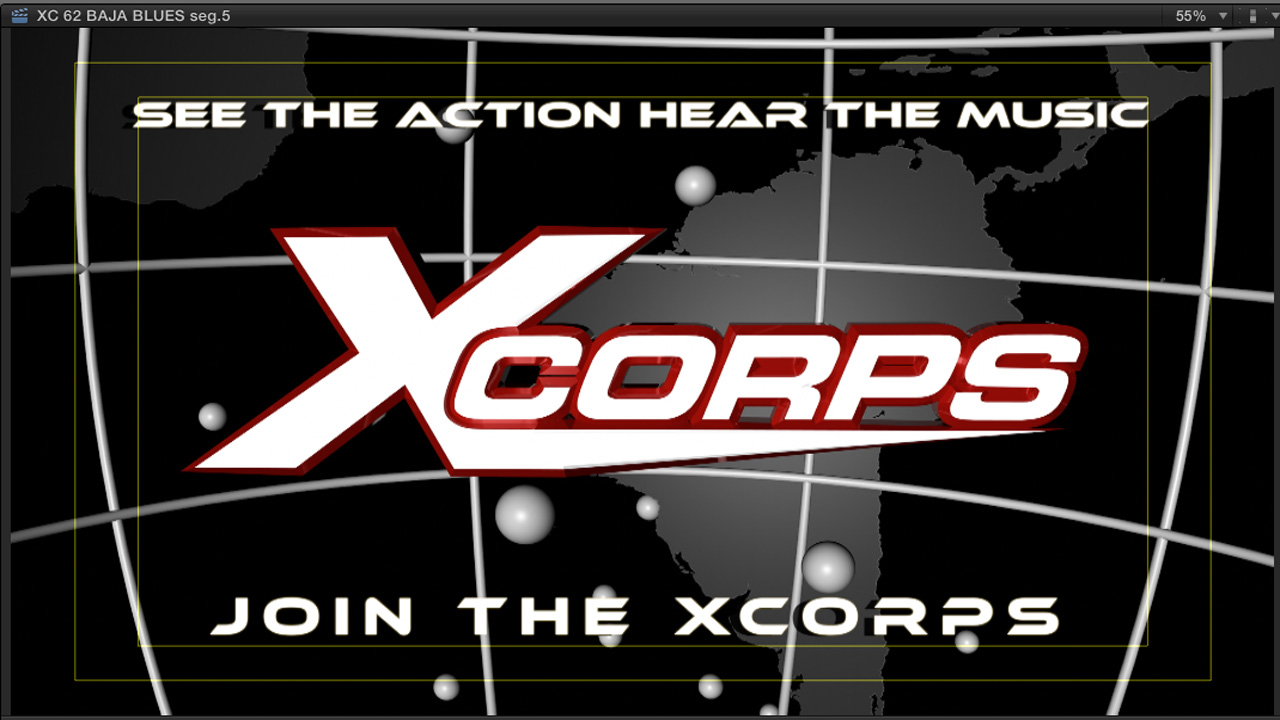 WANT YOUR OWN WEBSITE or Happening Blog? – Sign Up Here!
NAMECHEAP Web Hosting and URL's