Xcorps TV presents pool skating legend Steve Alba AKA Salba carving the Badlands Pipeline skate park in Upland California
Xcorps Action Sports Music TV 45. SKATE PIPE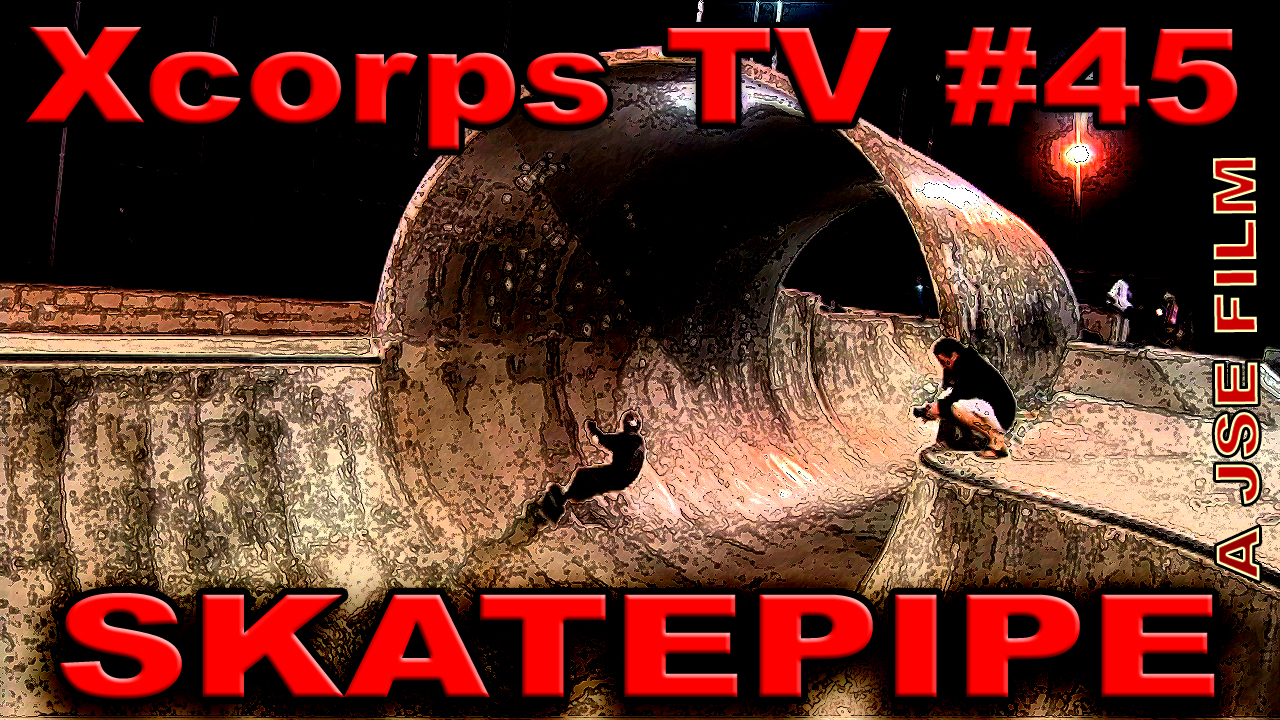 On this wild Xcorps episode the XCTV video crew rolls into the southern California town of Upland to hang with pool skating legend Steve Alba AKA "Salba" carving on his 8 ply at the Badlands Pipeline skate park!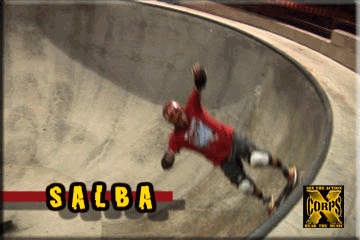 SALBA COPING at BADLANDS!

Xcorps Action Sports Music TV #45. SKATEPIPE 
SHOW VIDEO – CLICK BELOW
*DOWN LOAD MUSIC from this XCTV SHOW
Also in the show Jason Lazo interviews female pipe skate ripper Michele Riddle…yup a chick rips this radical skate zone!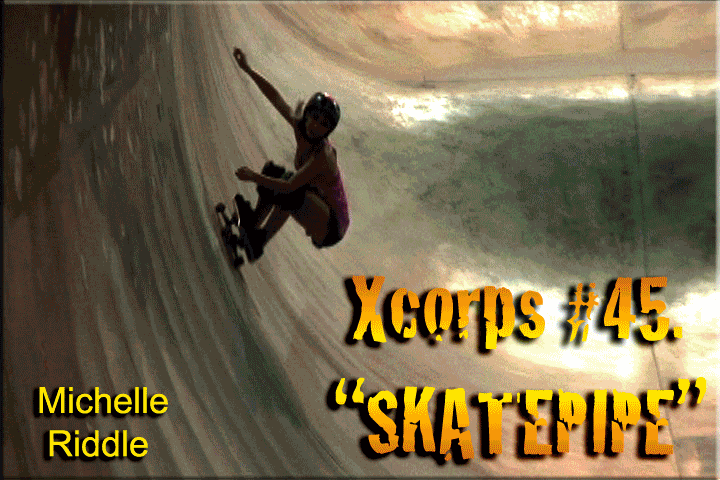 The show opens with on camera host and reporter Jason Lazo standing dwarfed by the 20 foot tall concrete Skate Pipe monolith which is part of 10,000 sq. foot facility in Upland opened to the public in 2002 designed by Steve Alba and California Skate parks Purkiss Rose.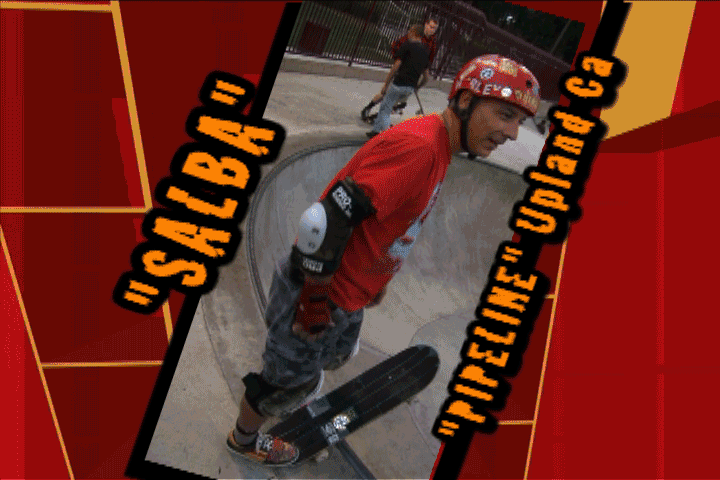 Somehow it happened that the small town community of Upland became home and roots to some of the best Vert skaters on the planet! The 70's era Pipeline skate legends grew from with the vast number of Inland Empire backyard swimming pools that when emptied brought on a whole new level and style to skating!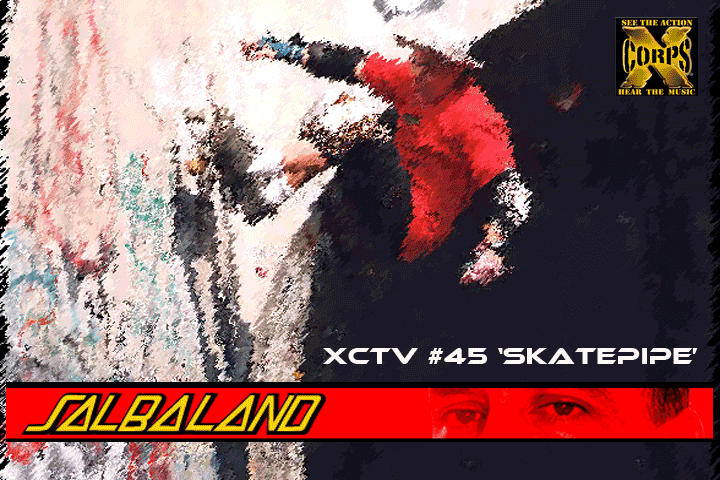 Geologically Upland California is a rad place to grow up with snow covered mountains nearby not that far from LA and the beach! It is a playground for gravity sports including world class SNOW SPORTS not far from LA at a very cool old school ski resort called Mount Baldy! In Upland it's right there in your backyard!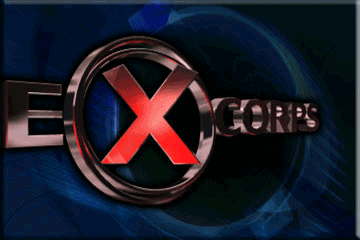 This part of southern California is radical. Big in your face mountains rise up from a low flat hot valley. Upland is a 'Gravity Zone' in that the town lies at the base of the largest mountain in the LA area – Mt. Baldy which abruptly rises up as the top honcho of the San Gabriel chain at 10,069 feet!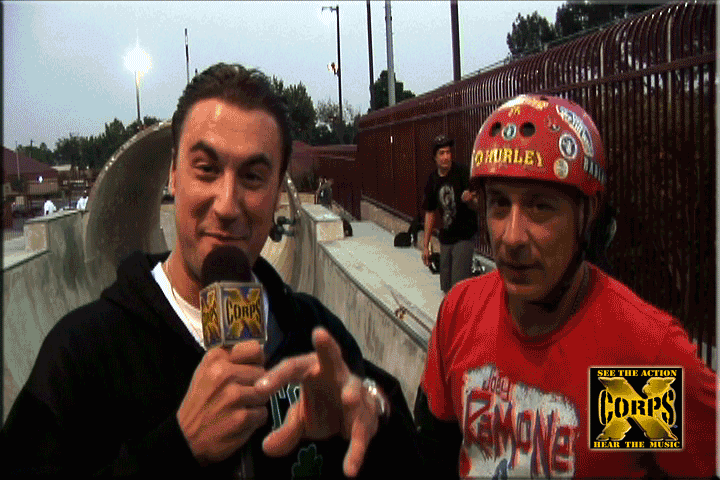 The Upland Badlands skate park colorful history includes the fact that a huge 70's era government project to channel winter flood waters off the mountain required massive concrete storm drain pipes to be built and to local skater thus was created the original the infamous 'Baldy Pipeline' which challenged the best and beyond and which the current Upland Badlands skate park is modeled after!

Xcorps Action Sports Music TV delivers some nice action skate shots here with 'Salba' Steve Alba cutting flight paths off the walls along with amigo skate locals calmly catching massive air off the 360 degree concrete tube…Wild!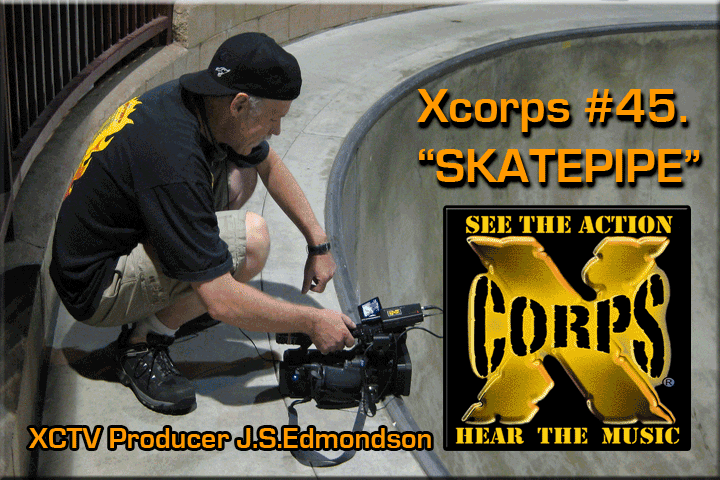 Along with the action delivered here are tunes and video from the new Xcorps promoted band CLUTCH presented by RIVE promotions. This band has some destinations and nothings going to stop them! The show continues after the break and it's back to the action at one of the wildest skate zones our cameras have rolled – the Badlands Upland park is a holy skate zone modeled after the original underground Upland Bad Landers of the 1970s ripping on the Baldy Flood Control Pipe. Music here from RIVE with SEN DOG doing the siK tunes.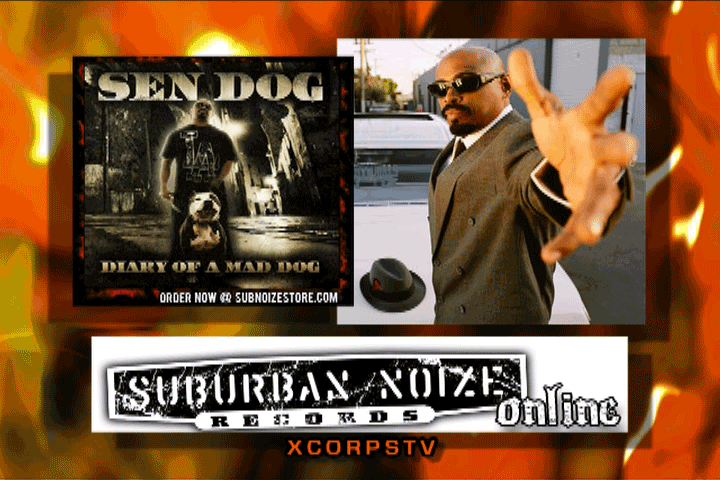 According to Salba some of the original wall pumpers in the Upland area included "Muck" Mullus, Buddy Allred, Curt Kimball, Steve Evans, Charlie Ransom, Spiff, Rick Howell, Don Hoffman, Pablo, Drug Doug, Mark the Nose, Tay Hunt, "Chuck" Tay's friend, The Alvarez brothers , Kenny Shriver, Jeff Lorrigan, Tracy Robar, Rich Ernst, Garret Chick, Roberto Tarin and Scott Dunlap.

Check out the modern day skate action as the X cams roll on some massively cool bank/vert skating! At this adrenaline park you can start off with a mini ramp take off ledge and roll into a phat metal coped half pipe leading into a 20 foot full 360 pipe and ending in a deep swimming pool sized vert bowl! Just another day on the Xcorps…in Upland!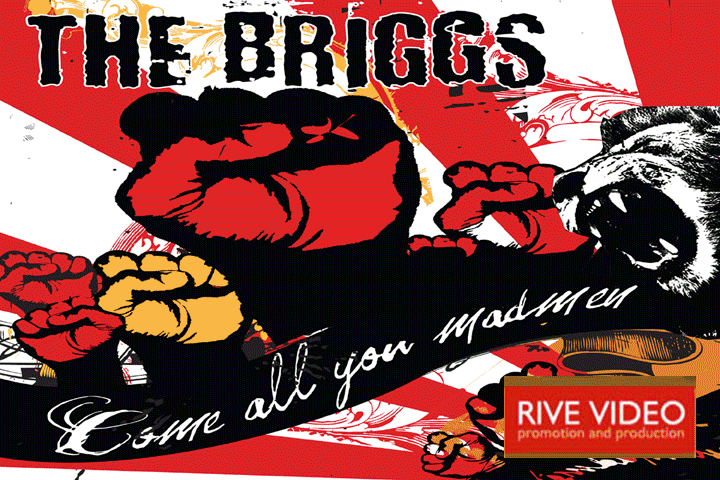 Action and music here from RIVE. See SALBA Rip and Tear the Badlands pumped by punky new tunes and video from LA band The BRIGGS. Punk music just works so well with skating this kind of scene! Wild pre GoPro POV shots here c/o XC custom cams! Segment 3 on the show returns to the speed zone where skate bearings sing and bone crunching free falls are just part of the ride! Great action here edited to SALBA jamming LIVE with his So Cal Sound band POWERFLEX 5 at a local club…Very Fun stuff!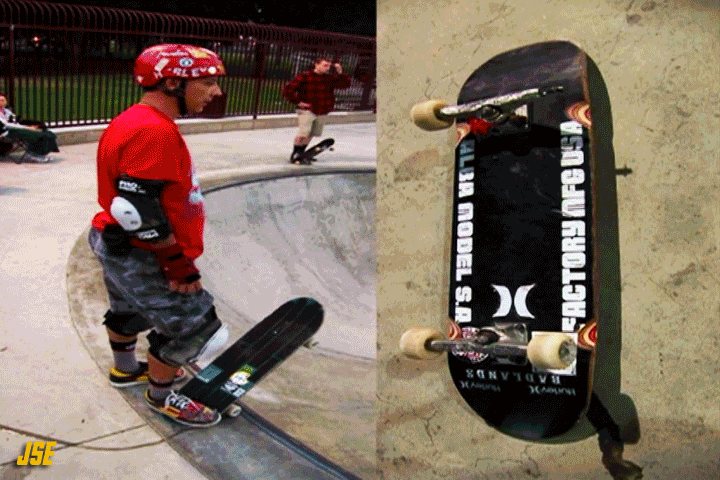 Back at the park Xcorps host Jason Lazo talks with Steve Alba who lives in Upland. Hear what he says about the Badlands and about the killer parks history. Check out the shots of Steve's board – an 8 ply gnarler made custom for this kind of skating! Girls can and DO skate Badlands too! The Xcams roll on local hotness Michelle Riddle hurling down the intimidating pipe course!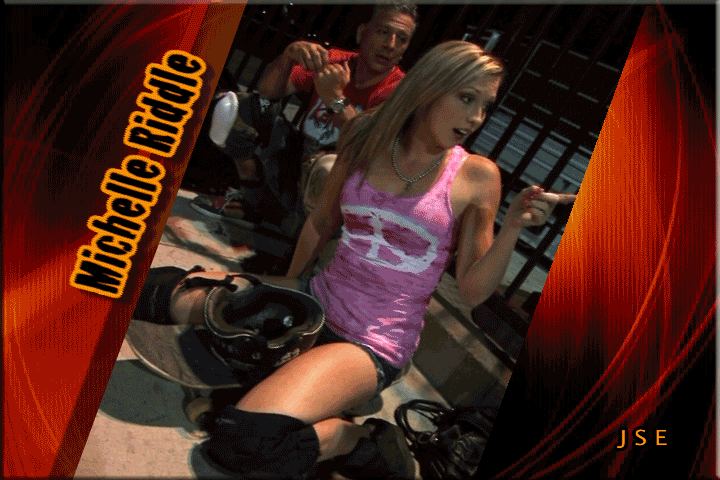 While Xcorps TV was there Michelle was the only chick riding the concrete monster! Jason talks to her about how long it took her get to her skate level Badlands and some of her artistic aspirations.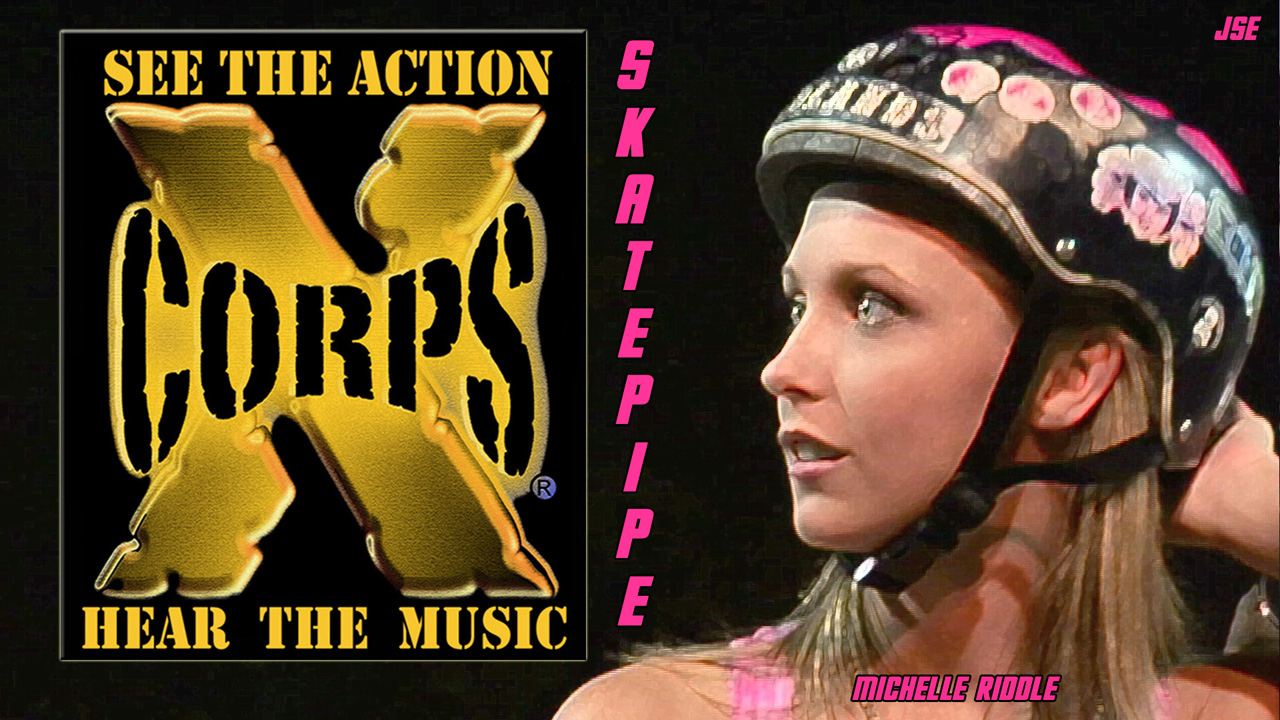 This XCTV episode closes out with a special RETRO X video piece presenting skate shots never before televised – 16mm B&W film shot at a skate park in Pocatello Idaho in 1979…Rare Skate Retro…Check the skate gear!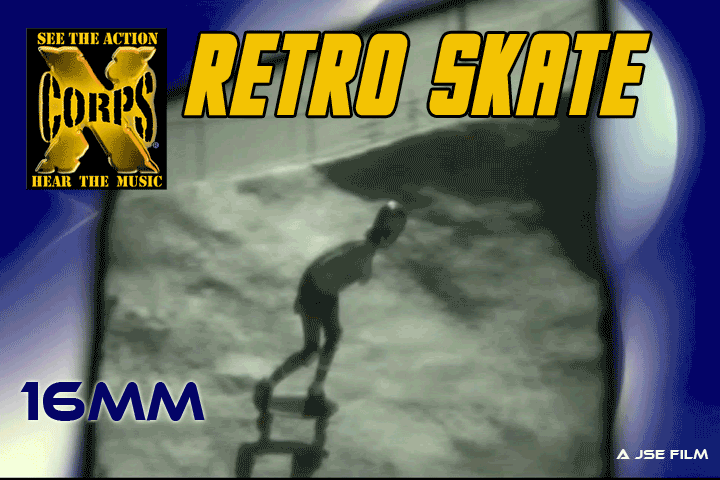 Wild music here from the theatrically twisted band MUSHROOMHEAD and their new video adding a special spice to the action!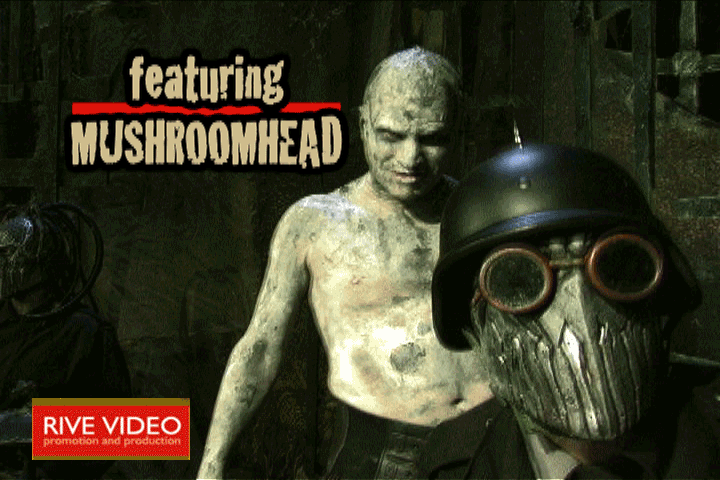 This XC SK8 themed show closes with show host Bob Woodard reporting on a cool new skate product called the PHOTON LIGHTBOARD. *This is one of Xcorps Action Sports TV's most viewed video segments!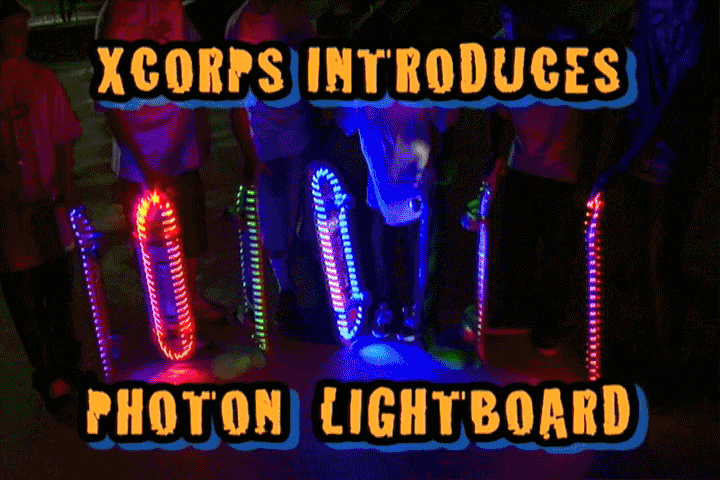 Check out these sick multi colored skate decks imbedded with 55 LED lights rolling at a local San Diego park…Nice light trails man!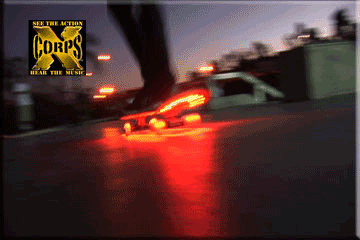 SubNoiZe Records band DI does their "Skate or Die" anthem. You either LOVE or HATE this song!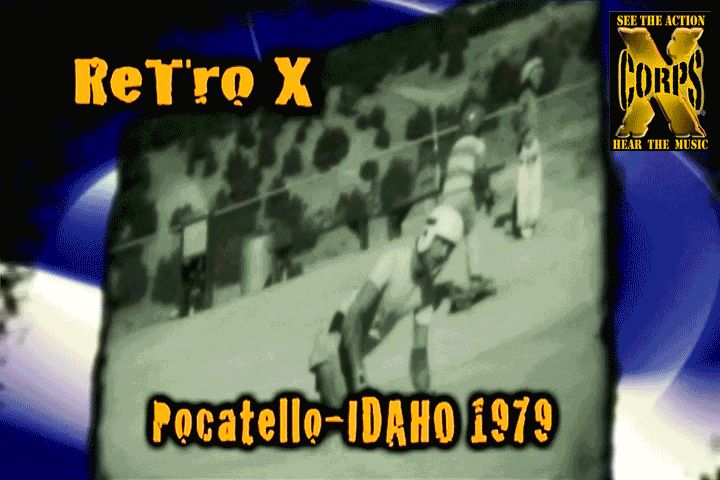 Idaho Skate Park Footage Shot while JSE was a Journalism student at Idaho State University. Camera was a Canon Scoopic 16mm Film Cam shooting B/W 400 ASA movie film.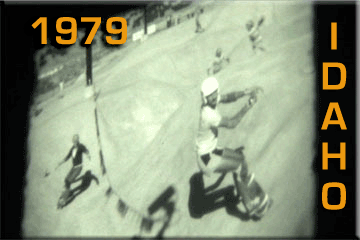 See the Action Hear The Music Join The Xcorps!
Special Thanks to Steve Alba, Dave Alvarez,Michelle Riddle and the People of Upland California in the making of this show! First Broadcast Airing 6/2009 Trt-22:00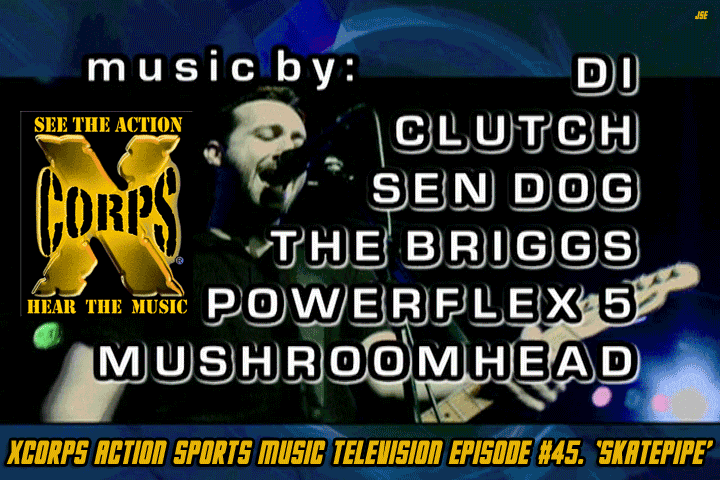 A J.S.Edmondson FiLm http://www.xcorpstv.com/ ©2016 TheXcorps http://www.actionsportsmusictv.com

FULL SHOW Video – XCTV #45. SKATEPIPE – CLICK BELOW
*DOWN LOAD MUSIC from this XCTV SHOW
*Xcorps TV Production Tip #45. – Please DO It  Tip Coming Soon! JSE/XCTV

Check out this cool stuff:
Xcorps websites http://www.xcorpstv.com/
http://actionsportsmusictv.com/
WANT YOUR OWN WEBSITE – Sign Up Here!
NAMECHEAP Web Hosting and URL's