Xcorps Action Sports Music TV – X BIKE
*Watch the FULL XCORPS TV show episode here for FREE!
Xcorps Action Sports Music TV 23 X BIKE – FULL SHOW
Video LINK: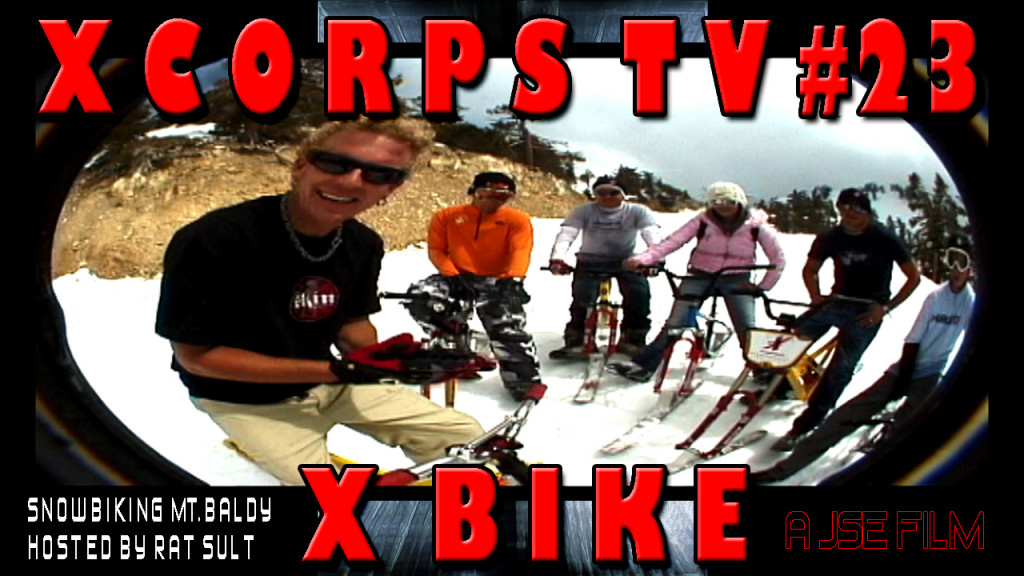 Action Sports Music TV 23. X BIKE – FULL SHOW free – This Xcorps Action Sports TV episode rips the snow Southern California style with show host Rat Sult and 12 other snow bandits riding the next wave of snow bikes – the Winter X Bike and Slopecycle – on the sunny slopes of Mt. Baldy located only 45 miles from the beach in Los Angeles.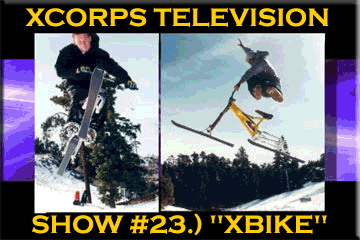 First off the show opens in Washington D.C at the iconically loved Lincoln Memorial where Xcorps X Guru Eric Ducharme is shooting for the next Xcorps episode.
The Lincoln Memorial is HUGE…just like the USA! Check out what unique Action Sport Eric D is covering in DC which will be featured on the next XC show!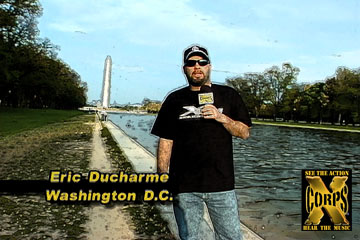 After a quick tour of the US Capitol Eric throws it back to Upland California where Rat and a dozen other adrenalized speed junkies are getting ready to rip tear and carve down the slopes of the 10,064 foot Mt.Baldy not on skis or snowboards but on snow bikes!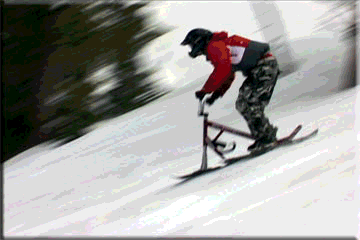 Xcorps TV productions is foremost in featuring SNOWBIKES on TV with several XC episodes featuring multiple genres of this cool action actually has a super fast learning curve! The average person already has learned how to ride a bicycle sometime in their life which gives you a lot of the 'know how' to have FUN on a snow bike!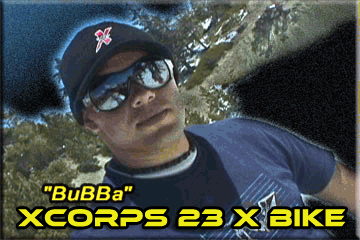 This is the second XC show where the X CAMS cams have focused on this cool new sport which is allowed only on a select few forward thinking ski resorts here in the U.S. Mountain High and Big Bear Mountain were cool helping Xcorps TV produce shows at their resorts but snowbikes are not rented or sold at the mountains and finding manufacturers who can actually ship you a SnowBike is very difficult!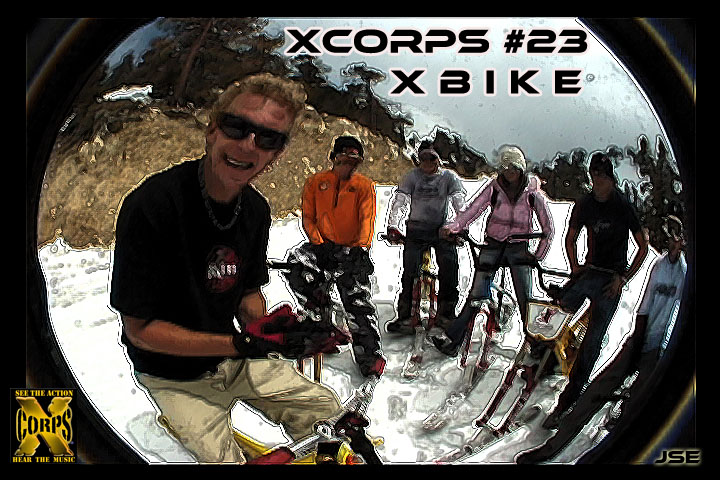 In this Xcorps TV episode "X BIKE" the title refers to the bicycle to snowbike conversion kit sold as the WINTER X BIKE and going for about $300. Basically any street bicycle can be converted to a snowbike with the bike wheels being replaced by mini skis and the peddles for foot pegs. Your bike suddenly becomes DUAL SEASONAL!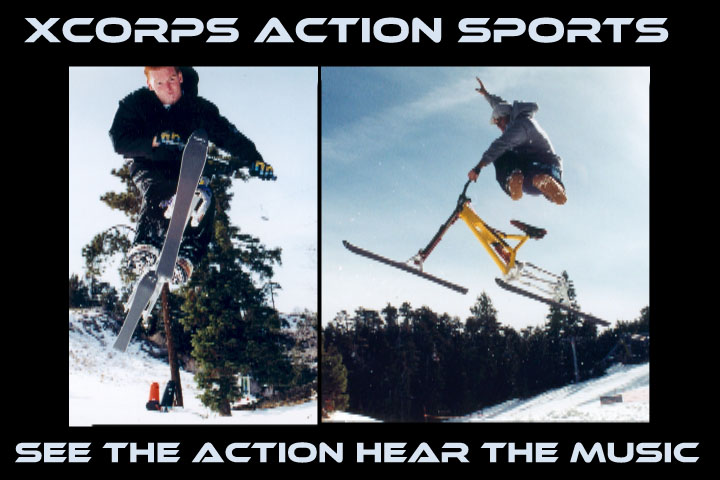 The company – Winter X Bike was created and is owned my inventor Matt Hanson from California. The online eXtreme sports website A2Xtreme.com was originally selling the Winter X Bike conversion kit.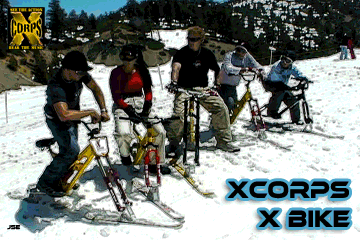 Thanks mucho to the Mt.Baldy staff and Robbie Ellingson for their warm welcome and GO BIG attitude with Robbie hucking a backflip on his skiis for the X cams along with more snowbike action POV style down the mountain!
Xcorps TV on camera reporter Rat Sult gets on an X BIKE and covers the Action as usual XC Style!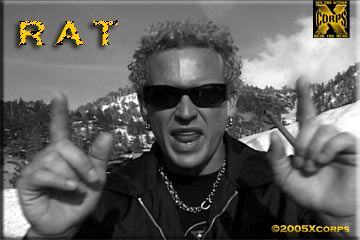 It was a great day on Mt.Baldy displaying warm spring conditions requiring only T shirts on the X Bike and Slopecycle riders.
On the Baldy ski slopes see BMX bike pro Brian Stuart AKA 'Bubba' go insanely big on a street bike frame modified with mini skis – the Winter X Bike – a new way to slide the slopes during sweet spring conditions here in southern California!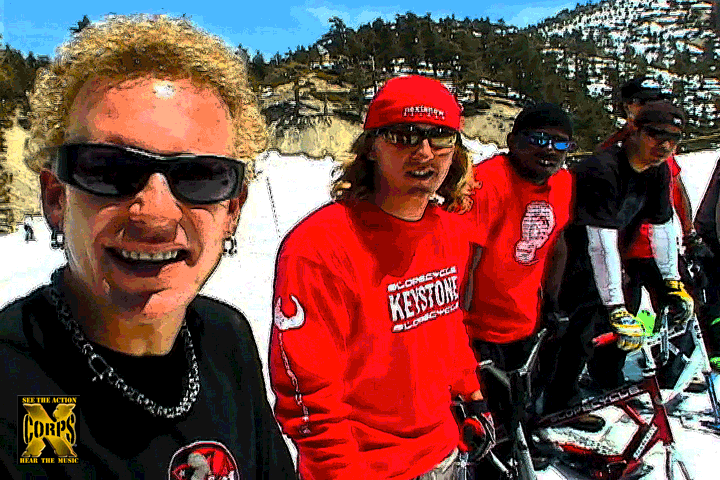 In this XC show you can see what it takes to convert any bicycle – BMX, mountain, tandem ect. into a SnowBike using the simple conversion kit.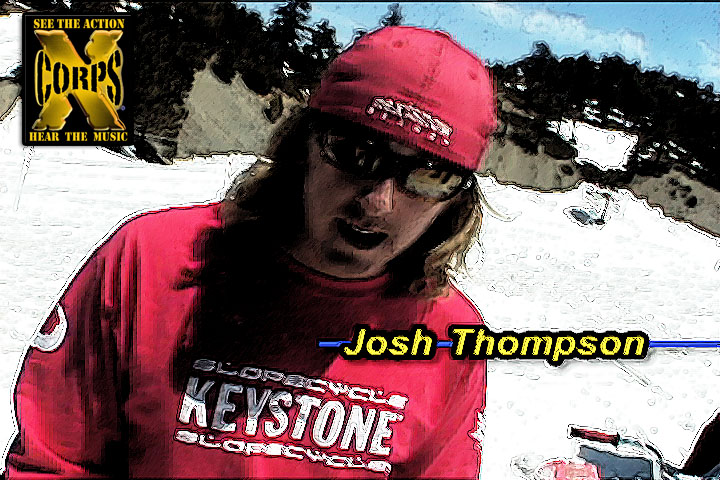 Up on the mountain Rat Sult shows up at the top of Mt.Baldy – a 10,064 ft mega mountain which looms dramatically above the dry flat desert foothills near Upland California. The temperature differences between the two are dramatic where mountains meet the desert!
This special Xcorps episode features and introduces XC viewers to the world of snowbiking with show host Rat Sult riding a mountain bike that has been converted to riding on snow using a conversion kit named the Winter X Bike.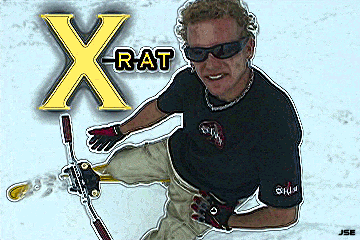 Also featured on this wild show along with the great music is a slick slope rider called the SLOPECYCLE which is NOT a change up kit but a new cross up between a BMX bike and a snowboard!
Whats really cool about the Winter X Bike kit is you still use your own bike your fully used to but now you just have skis instead of tires and the bike feels normal and in control as you pick up speed and begin to carve some turns! To stop you just drop your weight into a sideways skid!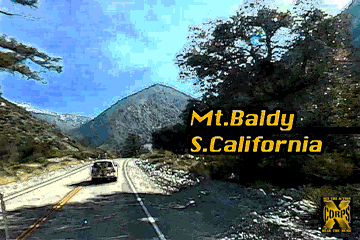 Lots of sweet gravity thrill rides by a dozen snowbikes here on Xcorps TV along with scenic footage of the beautiful sun covered Mt.Baldy officially known as Mount San Antonio which is part of the San Gabriel Mountains chain in this area where the deserts meet mountains!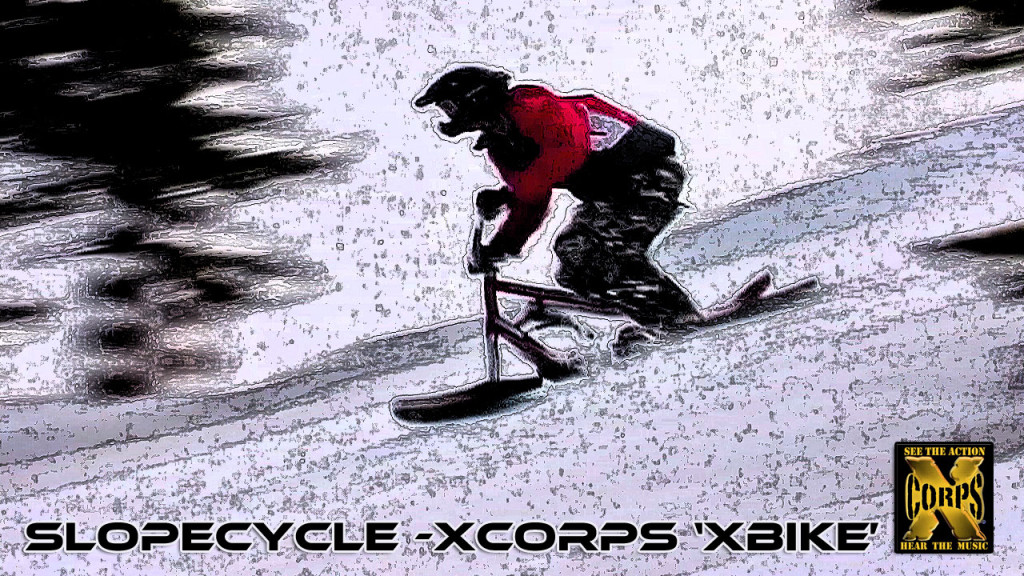 Big crashes here too as some snowbike riders go TOO BIG with one Slopecycle rider getting knocked out on impact a safety helmet keeping him around!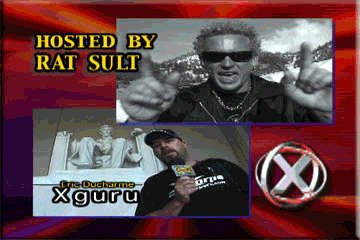 Wild snow bike pack racing action here edited with a cinematic style cool music video from Maverick Records band the Deftones doing their hauntingly powerful song 'Minerva'.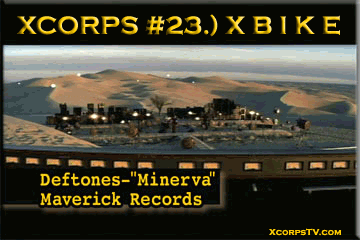 Xcorps reporter Rat Sult talks to Keystone Colorado ski patrol member and snowbike rider Josh Thompson about what the Slopecycle is all about and how easy and fun it is to ride. More smooth moves here with the Pre GoPro X Cams rolling the slopes right along with the action!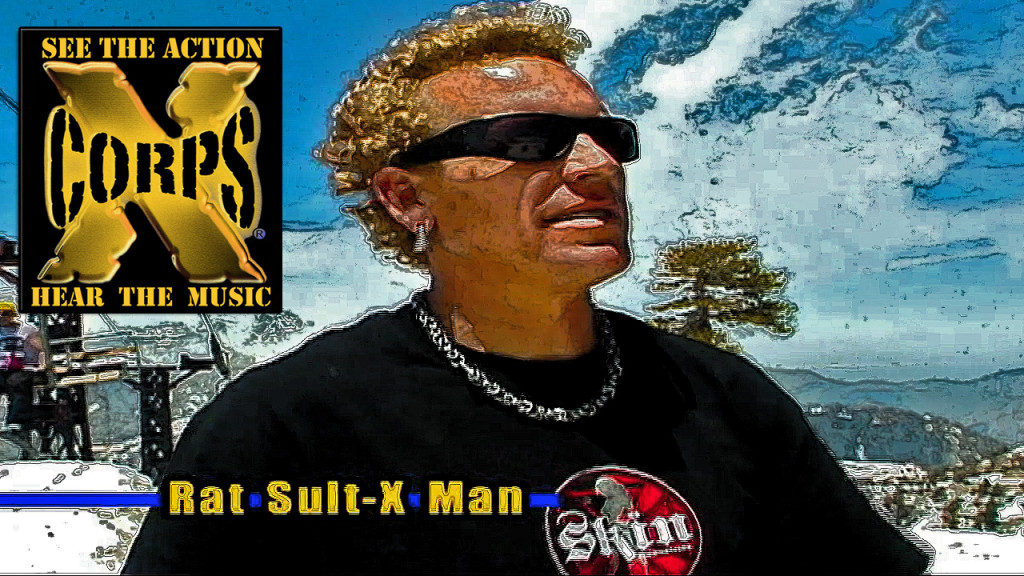 After that the next XC video segment features music from Prodigy pumping their new song 'Spit Fire' along with Rat and the X Gang carving it up and hucking big off anything that can serve as a launch ramp!
See the biggest out cold blackout crash of the day caught by X Cams Don't try this at home kids – This Slopecycle rider though getting knocked out COLD was wearing a safety helmet and he is ok!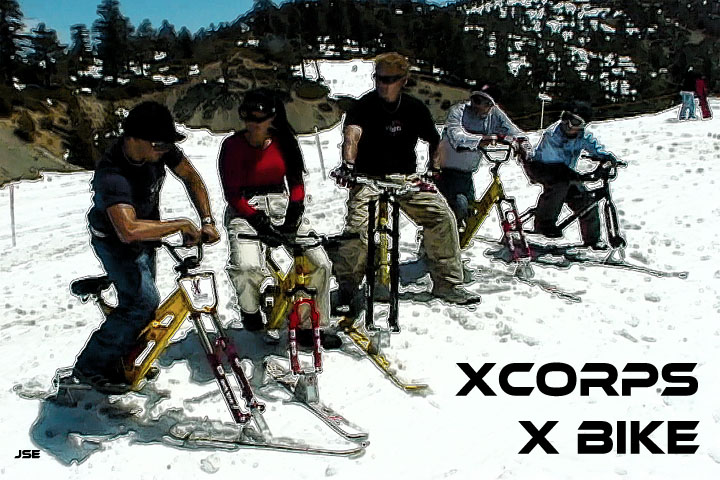 Xcorps show segment 5 features more adrenalized action from Mt.Baldy with snowbike GIRLS and a new music video from GoldFinger band doing their song 'Wasted'…Nice fit! Massive mosh pit action here in their video!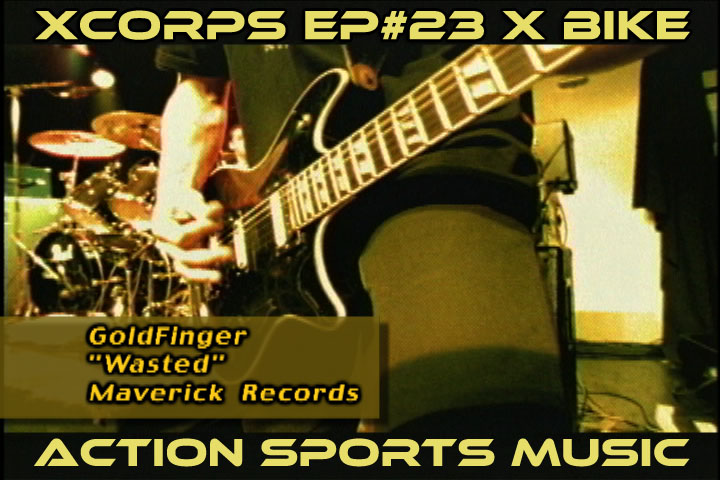 The show wraps with Tantric doing their song 'Breakdown' and snowbike animal Bubba stepping up with a few more airborne moves along with a quick 'ON THE NEXT ON XCORPS' look at Eric the XGURU throwing Disc Golf in DC!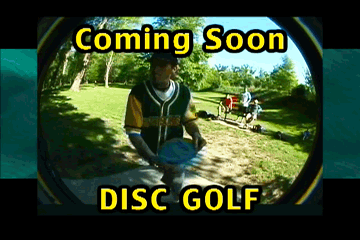 Additional music by Stutterfly. Xcorps theme song by Jason Lazo. Remember you saw it 1st on Xcorps TV!
Hosted by Rat Sult.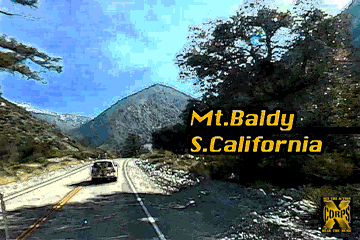 Special production thanks to Matt Hanson Winter X Bike and Slope Cycle Frank Aguilar, Fred Croshal Maverick Records and Robbie Ellingson at Mt.Baldy resort.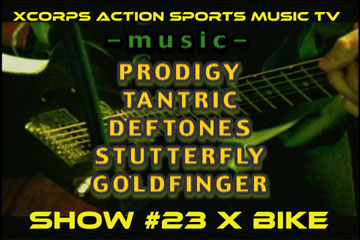 See the action Hear the Music Join the Xcorps.

A J.S.Edmondson FiLm TRT-22:00 6/2005 Broadcast Air Release ©2015TheXcorps
http://www.xcorpstv.com/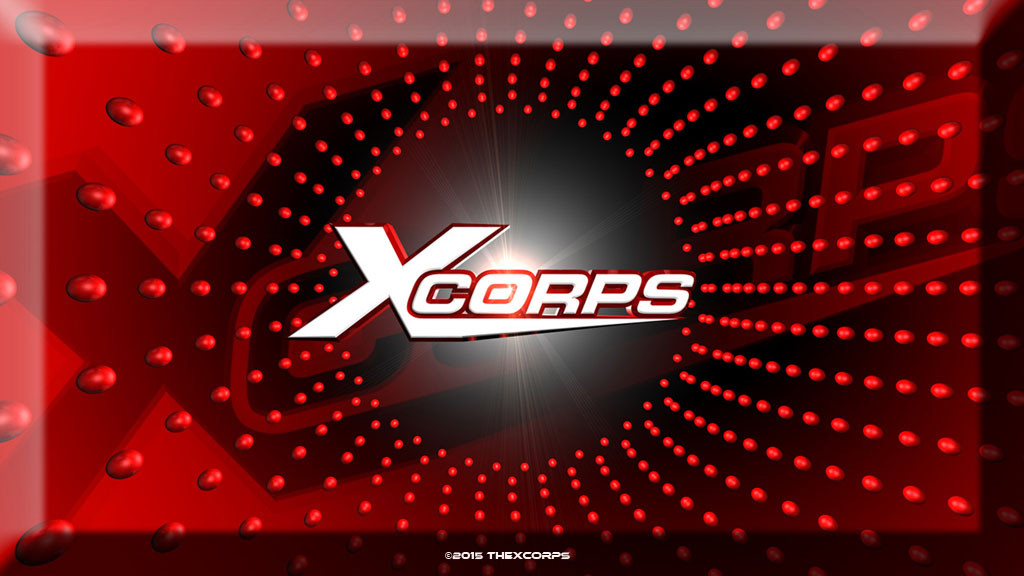 *Watch the FULL XCORPS TV show episode here for FREE!
Xcorps Action Sports Music TV 23 X BIKE – FULL SHOW
Video LINK:

*Xcorps TV Production Tip #23. – Please DO IT!
Tip Coming Soon!
JSE/XCTV
*Xcorps TV Production Tip #23. – Please DO IT!

WANT YOUR OWN WEBSITE or Happening Blog? – Sign Up Here!
NAMECHEAP Web Hosting and URL's