Xcorps Action Sports Music TV SNOWBIKE
Xcorps Action Sports Music TV 3. SNOWBIKE – FULL SHOW
See the Action Hear The Music Join The Xcorps!
Stay Tuned!
A JSE Film 5/2002 Release TRT 22:00
See The Action Hear The Music Join The Xcorps! ©2015 The Xcorps
http://www.xcorpstv.com/

Xcorps Action Sports Music TV 3. SNOW BIKE – FULL SHOW airing – The face bending cutting edge action continues on this episode of The Xcorps with a new way to ride the snow covered mountain slopes – on Snow Bikes!
Stay Tuned for this classic XCORPS episode shot in Long Beach and in Big Bear California!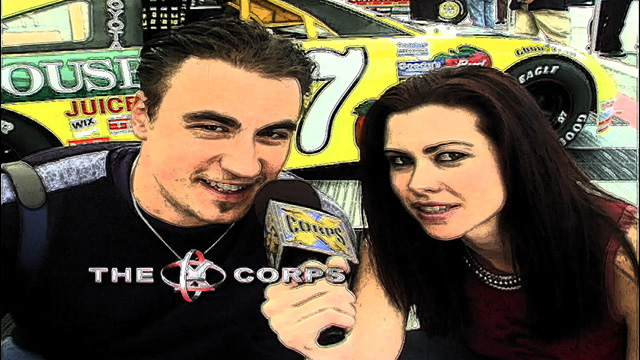 XC hosts and reporters Jason Lazo and Roslyn Bradle open things up from the Celebrity Grand Prix in Long Beach, California. This is a race motor sports event sponsored by Toyota which gives TV, movie and sports celebrities a chance to test their high speed racing car skills on the actual Long Beach Grand Prix street race course!
Xcorps TV cameras have covered this LBGP event for many years with shoots that have included Danica Patrick and action sports Guru Jeremy McGrath who won the race in 2003.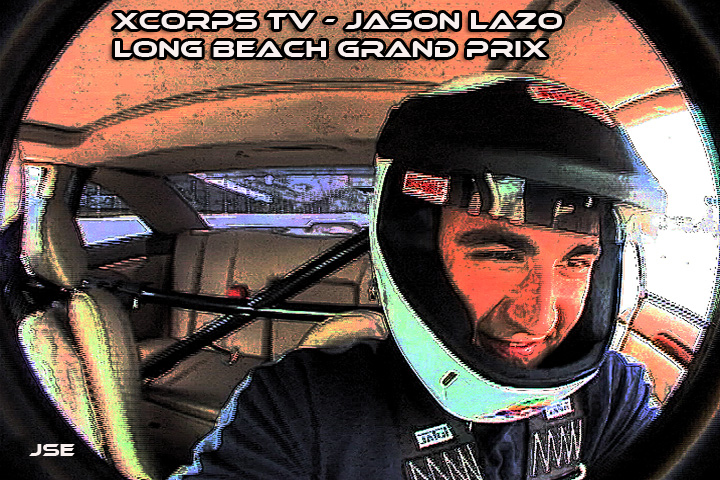 Many action sports and eXtreme sports athletes also enjoy and are making the successful crossover to Motorsports racing some with almost no motor sports racing background.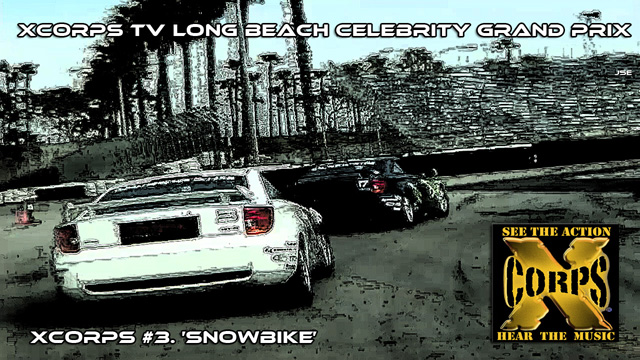 In this Xcorps segment you are strapped in the car with XCTV host Jason Lazo at the wheel of a GT Celica shifting gears on the Long Beach race track! Jason seems to be really enjoying himself from the smile on his face!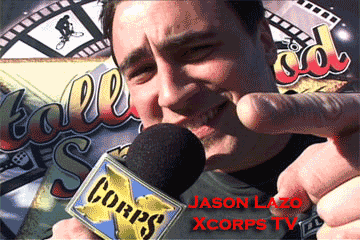 Plenty of FAST in your face wide angle ACTION here all shot with pre Go Pro – XCAM dash cameras! See Jason rolling past the viewing stands in his GT Celica chirping the corners of the Long Beach track at 3 digit speeds!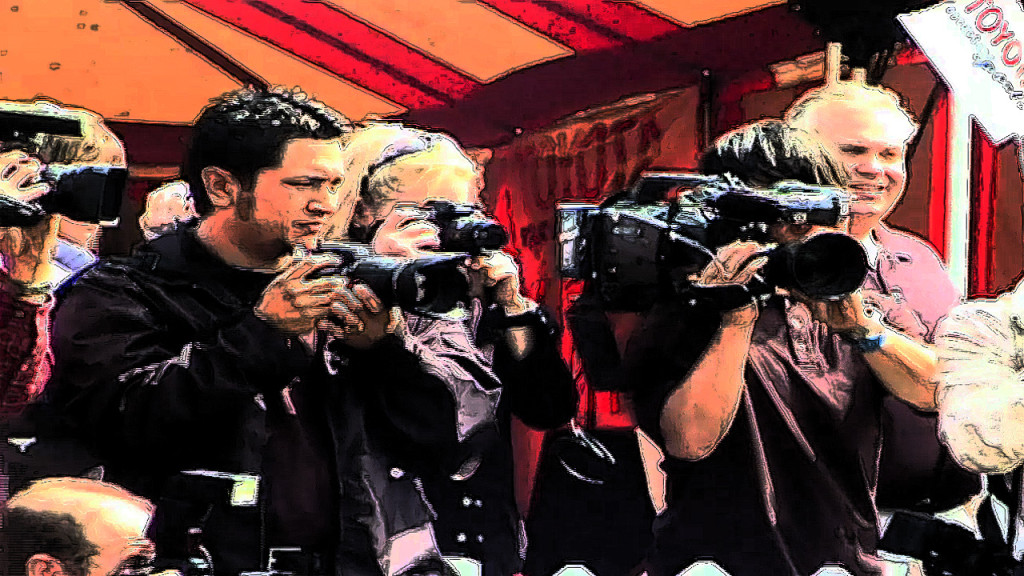 Celebrity drivers appearing in this next XC segment include pro wrestler Goldberg, Star Treks Patrick Stewart and Seinfelds 'Puddy' character – Patrick Warburton– who talks about the Long Beach track and also Roslyn asks him about his first car! What was your first ride?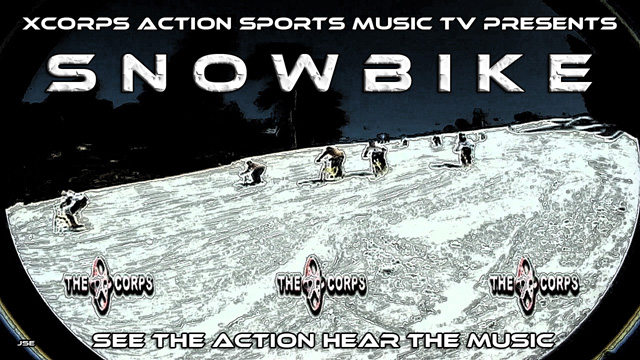 The show then heads to the mountains of Big Bear California where Eric 'Big Air' Ducharme introduces the Winter X Bike and the fresh new sport of snow biking!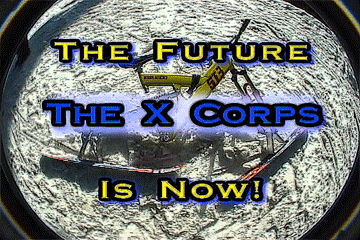 Xcorps TV is all about featuring cool niche action sports like this that are really FUN to try! If you know how to ride a bicycle then learning to ride a SNOWBIKE is a relatively FAST learning curve because most people do have bike riding experience. On a snowbike instead of brakes your stop just like skiing – by dropping weight, setting edges and skidding sideways…like a side-slide bike skid!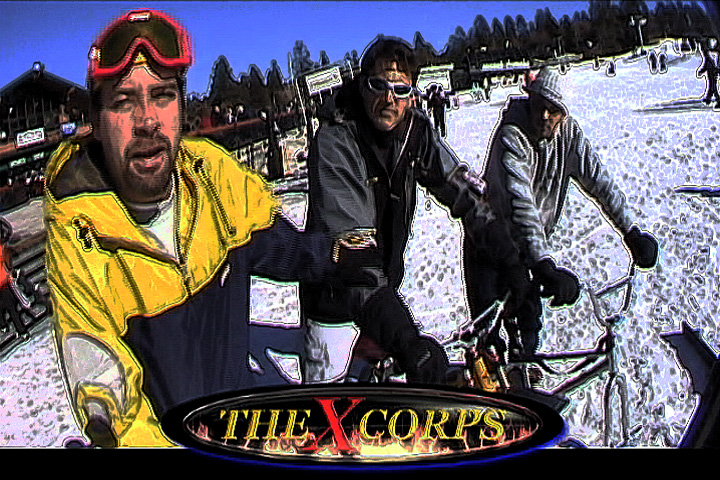 All the snow bikes featured here in this XCORPS show are ALL stock street and mountain bike frames fitted with the X BIKE conversion kit making them fully capable and FUN on the snowy slopes! Many of the 12 riders on the XC snow bike team were experienced BMX and mountain bike riders with almost NO Snowbike eXperience other than the race action here for this show! Xcorps recommends riding snow bikes!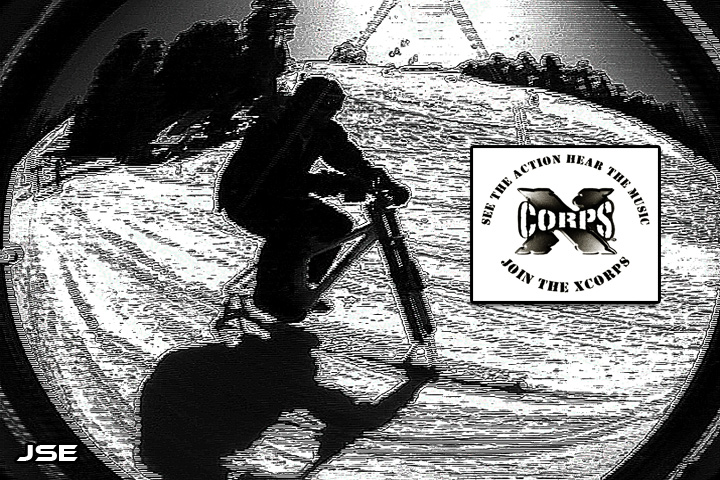 See the future of recreational action sports on the slopes with the SNOWBIKE concept that quickly and easily converts mountain and BMX bikes into snow bikes that can CARVE down the fall line! Check out the video action featuring Xcorps host Eric Ducharme slicing some turns on his snow modified ST3 mountain bike!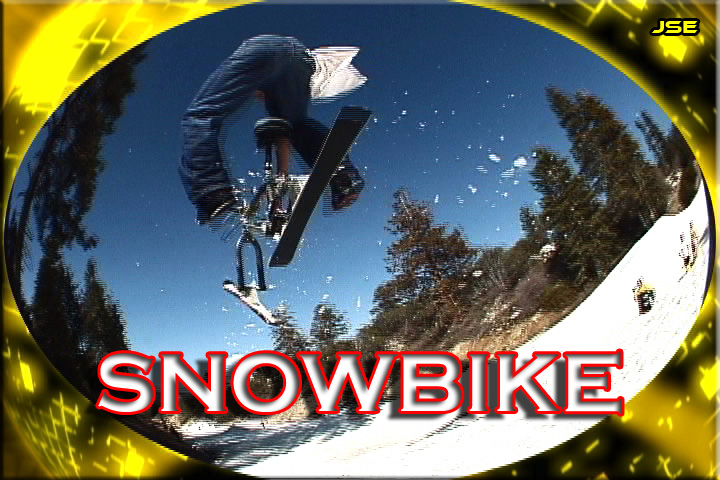 Master BMX rider 'Bubba' hucks some classic BMX street moves like a TAILWHIP here on the snow only 2 hours from LA. Unreal but that's Southern California for you…an Action Sports paradise!
X Bike Kit inventor Matt Hanson talks about the sport and makes some moves of his own along with veteran X Corps team rider Eric Ducharme who rides the fast sbowbikes as well.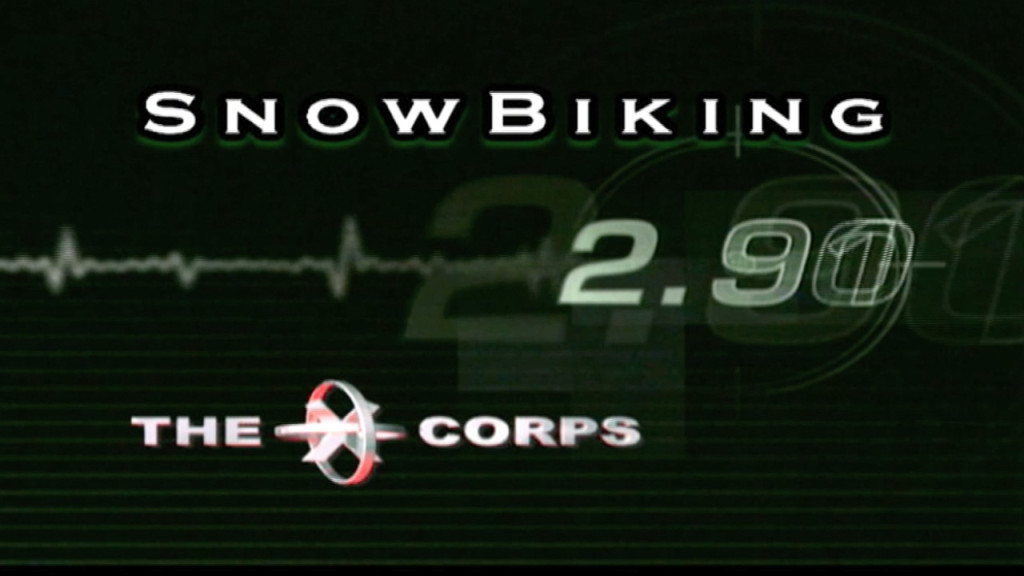 Currently though many resorts in New England permit and even rent snow bikes snowbiking is banned at most U.S. resorts. This will change – it's too much fun and very easy to learn since most know how to ride a bike already! Fact is it takes a LOT less energy sitting on a bike seat than standing on skis or a snowboard – and the BIG PHAT snow bike tour seat is the way to go if you just want to TOUR the pristine powder slopes while in full control in deep powder or hard pack! Really fun!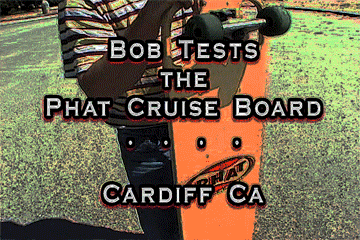 The next Xcorps show segment is hosted by Bob Woodard who test rides the new custom Phat Criuze Board skate board at ocean scenic Cardiff State Beach CA. Bob goes LARGE hanging '5 and 10' on this massively WIDE fun board and then he talks about the ride.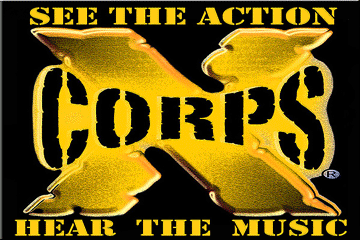 After that it's back to fast cars on the track in Long Beach with Roslyn and Jason and plenty of ACTION CAM shots of Jason doing 100mph+ around the track!
Hear the tires skid the corners in his turbocharged Toyota GT. Thank You Jason for your efforts!
Then the action swings one last time to Eric Ducharme and the first ever Snow Bike Freestyle Nationals Race in Big Bear Ca where 12 snow bike riders line up to compete. Wild 'Free for All to the bottom…' action here complete with snow bike POV Pack Cam' shots…eeeehhaaaa…
See who wins at the bottom!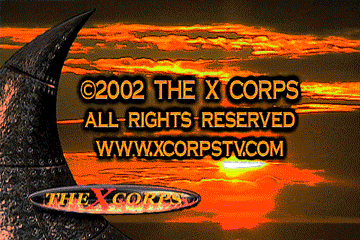 The show wraps with an XCORPS Coming Soon with video clips of the X Sports products like Dirt Thingz, Moto Sk8, Mountain Boarding and the Powerski.
Special thanks to Fred Croshal at Maverick Records for providing music from the bands Home Town Hero, One Side Zero and the Deftones. Additional music from the San Diego band The Naked Ones.
A JSE Film 5/2002 Release TRT 22:00 Closed Captioned
See The Action Hear The Music Join The Xcorps! ©2015 The Xcorps
http://www.xcorpstv.com/

*Watch the FULL XCORPS TV show episode here for FREE!

Xcorps Action Sports Music TV 3. SNOWBIKE – FULL SHOW
See the Action Hear The Music Join The Xcorps!
Stay Tuned!
Stu Edmondson
executive producer
Xcorps TV
©2015TheXcorps
XcorpsTV.com

*Xcorps TV Production Tip #3. – The production on this Xcorps episode centered around filming this very unique sport of snow biking but HOW to find snow bikers in ACTION when the sport barely exists? Our show X GURU Eric Ducharme knew the inventor of the X BIKE conversion kit – Matt Hanson – who created a simple and rugged way to convert any bicycle into a Snowbike so we asked him to contact some of his recent sales customers who bought the kits and then asked them to be on our TV show riding their bikes! The response was great and we all met at Big Bear resort to shoot this historic show and we had a LOT of fun doing it though the Bear Mountain resort was less enthusiastic about snow biking than we were especially since we did not tell them we were going to race 12 guys down the mountain at the same time!
JSE
WANT YOUR OWN WEBSITE or Happening Blog? – Sign Up Here!
NAMECHEAP Web Hosting and URL's