Join Xcorps TV driving The Lincoln Highway across the USA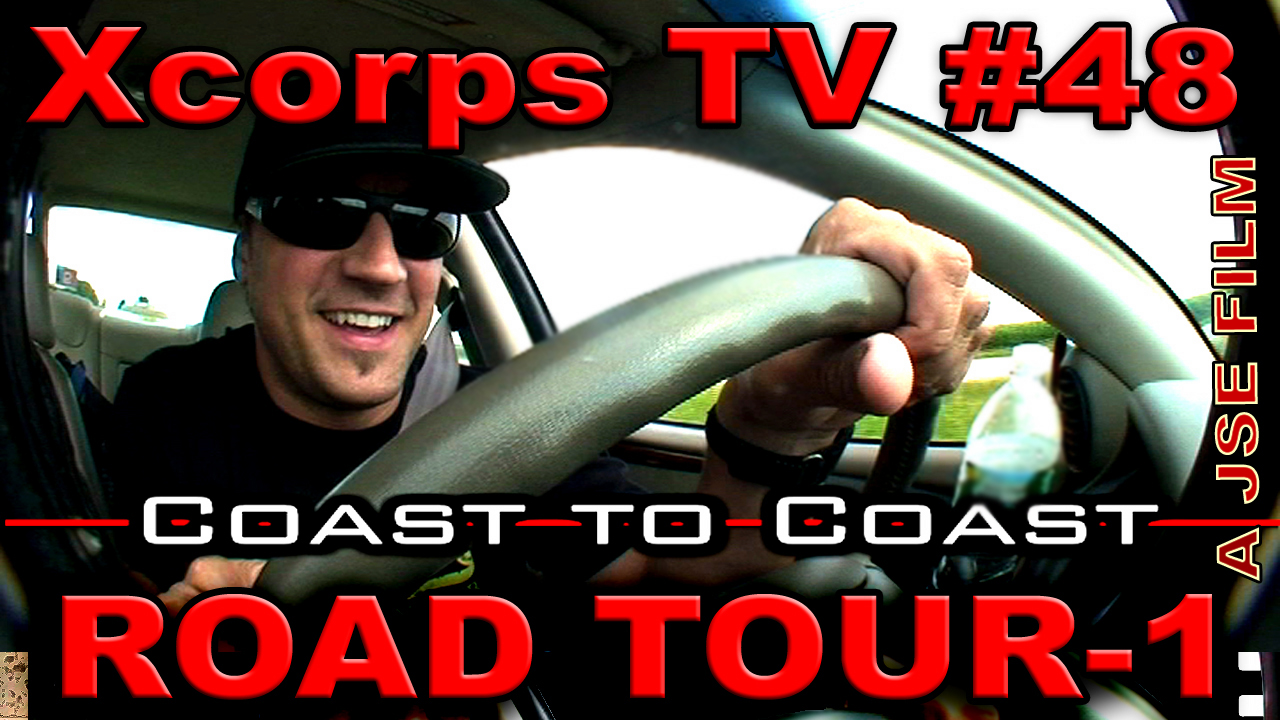 Xcorps Action Sports Music TV #48. ROAD TOUR – 1 – Adventure travel is the name of the game in this Trans Am style travel episode with Xcorps show host Jason Lazo driving across the USA Coast to Coast on a Boston to San Diego road journey filled with music and outdoor action!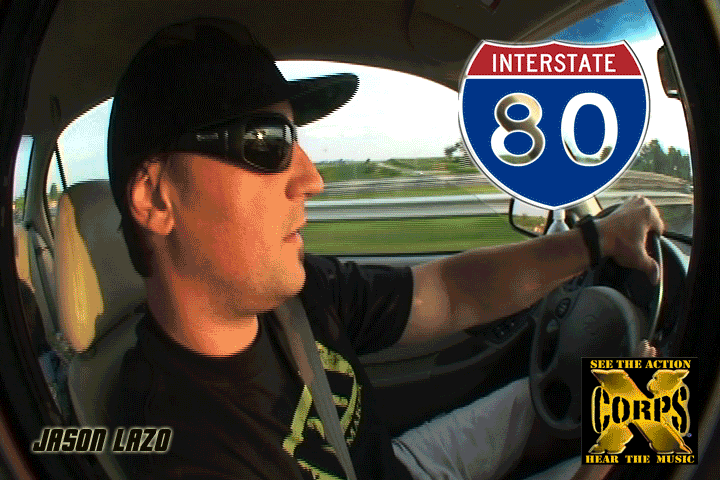 SHOW VIDEO – CLICK BELOW – Action Sports Music TV #48. ROAD TOUR 1 – FULL SHOW

*DOWN LOAD MUSIC from this XCTV SHOW #48. ROAD TOUR – 1
Join Xcorps TV driving down The Lincoln Highway USA!
Team X launches a fresh wave of assaults upon the lame and mundane by shooting a massive coast to coast Road Tour stretching from Boston to San Diego following a classic cross country USA north route called the Lincoln Highway!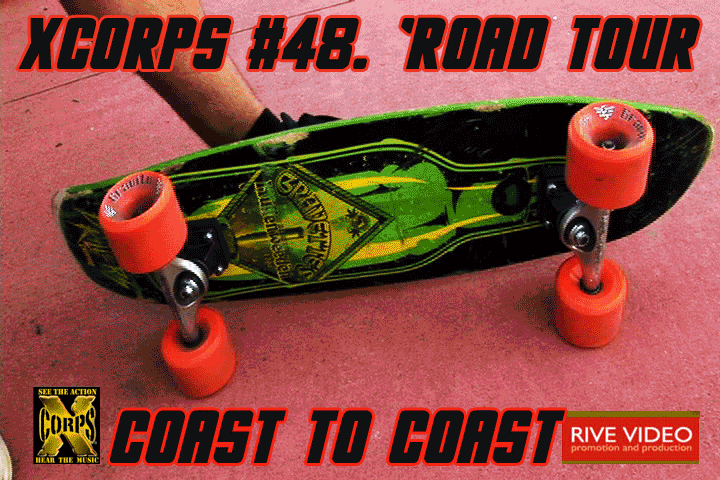 This X Tour rolls out of Southbridge Massachusetts with a stop on the New Jersey shore to visit the source of much of the XC music sound tracks RIVE music promotions! Jason talks to the locals while XC cameras roll on some skate action in Redbank NJ Jersey.
Jason hangs at a local skate park in Long Branch N.J. talking with RIVE owner John Warden and producer Nick Paolise who describe how RIVE works with musicians and bands.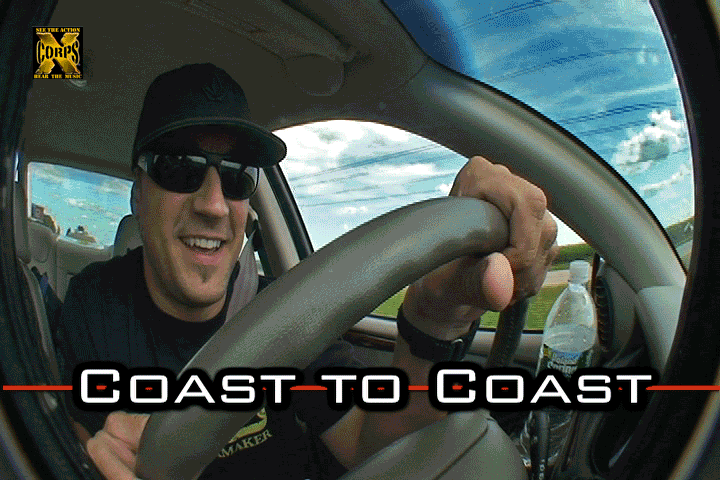 Leaving the Atlantic shores the wheels turn west on US 80 where Jason Lazo's at the wheel listening to a song from the RIVE promoted band The Letter Black.
The pedal hits the metal with Jason tooling down the evening line! Nice all American shots from the road here rolling to a brand new video from an alternative pop band from Denmark – The Asteroids Galaxy Tour presented by Girly Action promotions out of NYC…making the ride…Easy! Pretty fun way to roll the highway with this band!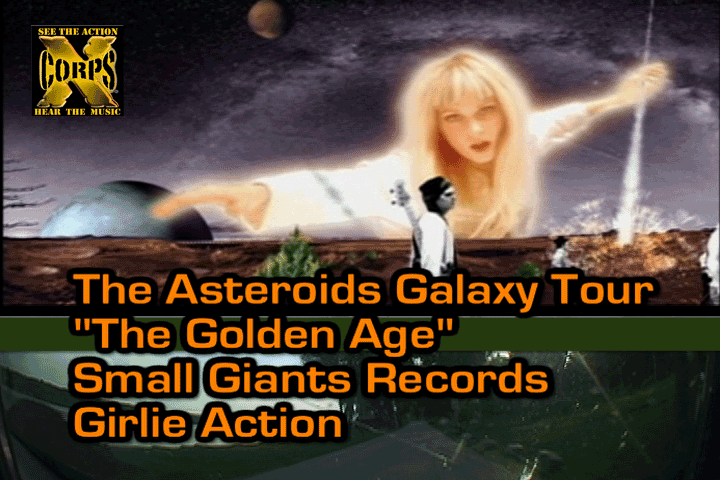 Jason rolls the rig all night stopping at 6:30 am after crossing the mighty Mississippi River between Illinois and Iowa for a report to the camera.
The Mighty Miss is a BIG wide river folks and yes indeed folks it looks lie and is wild pot growing along the river banks! Don't try smoking it though…this version of hemp was grown for rope and many other things in a big industry a couple life times ago…this weed will just give you a headache!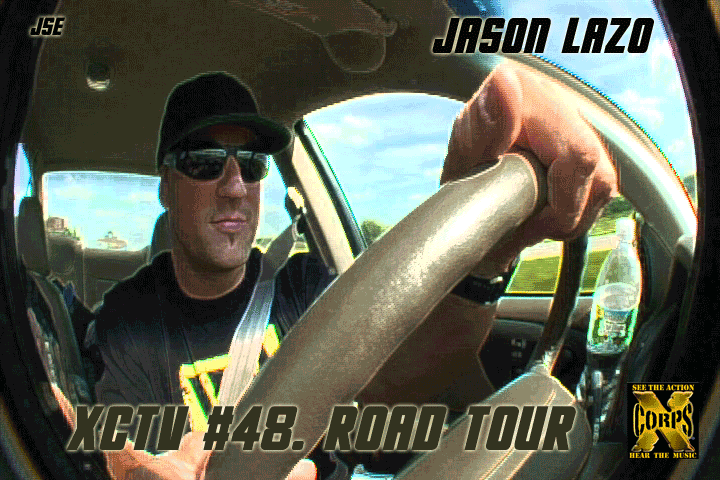 After another petrol fill up the western miles keep rolling by with scenes here edited to a video from keyboard talent Aaron Barnhart doing his song Day in Day Out.
Lots of farm scenes here of mid America looking summer green and then onward western soldier to the Wyoming border! Jason exits in the next segment for a little break on this trans continental drive stopping at the highest point on U.S. Interstate 80 – the Lincoln Highway – Americas first cross country highway.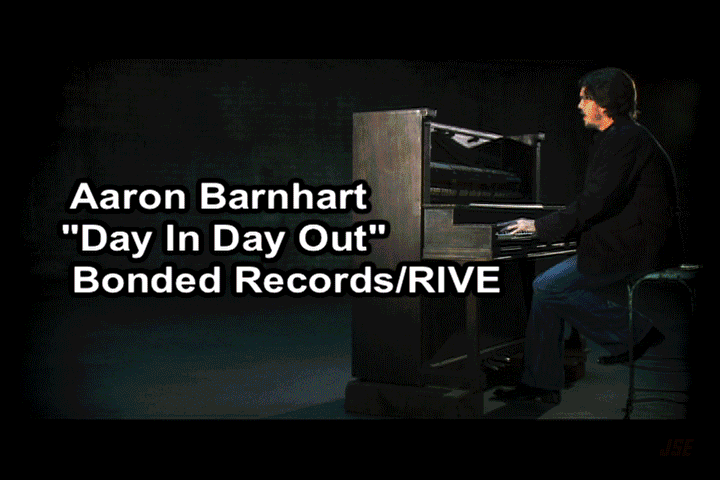 The terrain is high rolling weather worn hills and the air is noticeably thinner here at 8,640 feet. You breathe faster to make up for it. The sky is big and wide…as one would imagine the WEST!
Next in the show is a freaky animated video with music from the band A Lull doing their song Skinny Fingers. More big sky scenes here while the Wyoming landscape flowing on by the lens.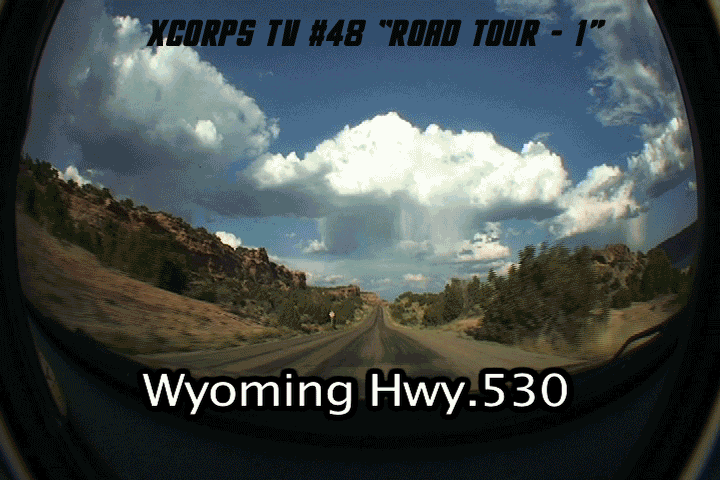 Jason talks about the journey so far and then exits heading south in Utah on U.S. highway 530 for a closer look at the super scenic Flaming Gorge National Park.
Great shots here and what kind of animal was that? Just a herd of antelope playing…really! Not another car was on the road with Xcorps with Jason following the mighty Green river south into ancient Utah lands. Jason finds a camping spot near the town of Red Canyon to bed down for the night.
Check out what gets burnt a bit in the campfire and what Jason does NOT have for dinner!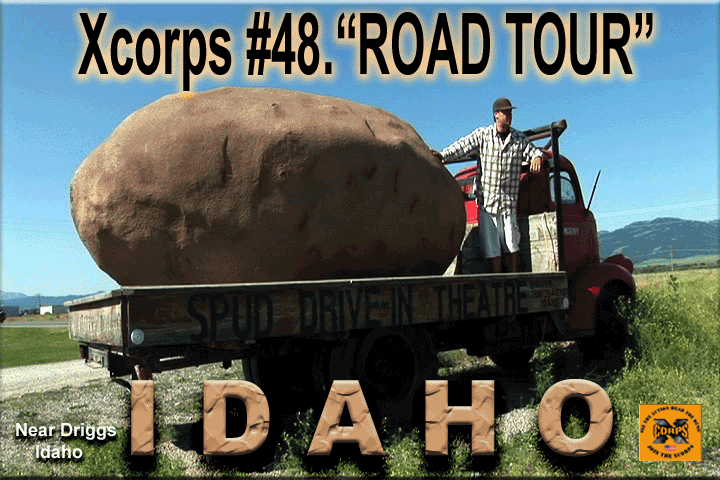 This cross country adventure continues the next morning with more rainbow colored scenic mountains and close ups of wildlife with Jason throwing out some appropriate theo-geological thoughts! Matching ethereal tunes by sonic engineer David Huber.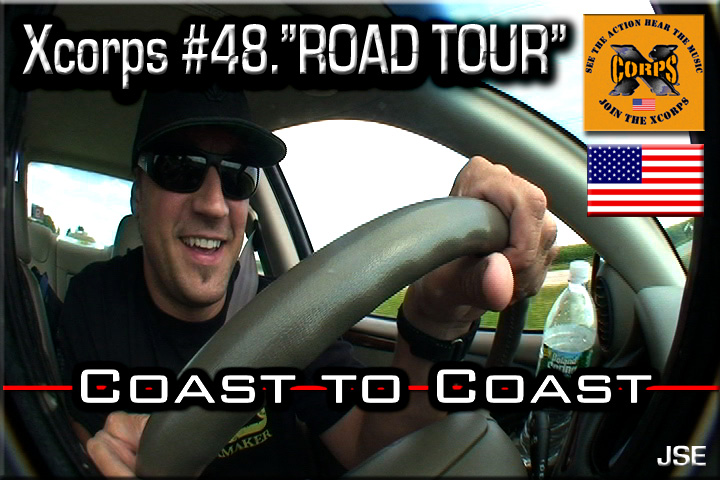 This Tram AM show closes out with scenes from part 2 of the Xcorps ROAD TOUR travel series where the action really starts rolling! See Jason in Idaho mountain biking and hot air ballooning at the Grand Targhee Resort, BASE jumping off the Perrine bridge and jet boating up rapids in the Snake river through Hells Canyon Idaho.

SHOW VIDEO – CLICK BELOW – Action Sports Music TV #48. ROAD TOUR 1 – FULL SHOW

As they say in these parts "This ain't no show for lilies!"
Hit The Road Jack Go Big Or Go Home! 1-2010 air release
A J.S.Edmondson FiLm TrT-22:00
Special Thanks to Grand Targhee Resort, Killgore Adventures, Teton Ballooning, Girlie Action Music promotions. ©2016 TheXcorps http://www.xcorpstv.com/
http://www.actionsportsmusictv.com/

*DOWN LOAD MUSIC from this XCTV SHOW #48. ROAD TOUR – 1
A J.S.Edmondson Film
TrT-22:00
©2016 TheXcorps
http://www.xcorpstv.com/
http://www.actionsportsmusictv.com/
*DOWN LOAD MUSIC from this XCTV SHOW #48 – ROAD TRIP-1

*Xcorps TV Production Tip #48. – Please DO It Tip Coming Soon! JSE/XCTV

Check out this cool stuff:
Xcorps websites http://www.xcorpstv.com/
http://actionsportsmusictv.com/
WANT YOUR OWN WEBSITE – Sign Up Here!
NAMECHEAP Web Hosting and URL's
---