Xtreme Sports ringmaster Travis Pastrana and his Nitro Circus LIVE team at their practice session in Pala California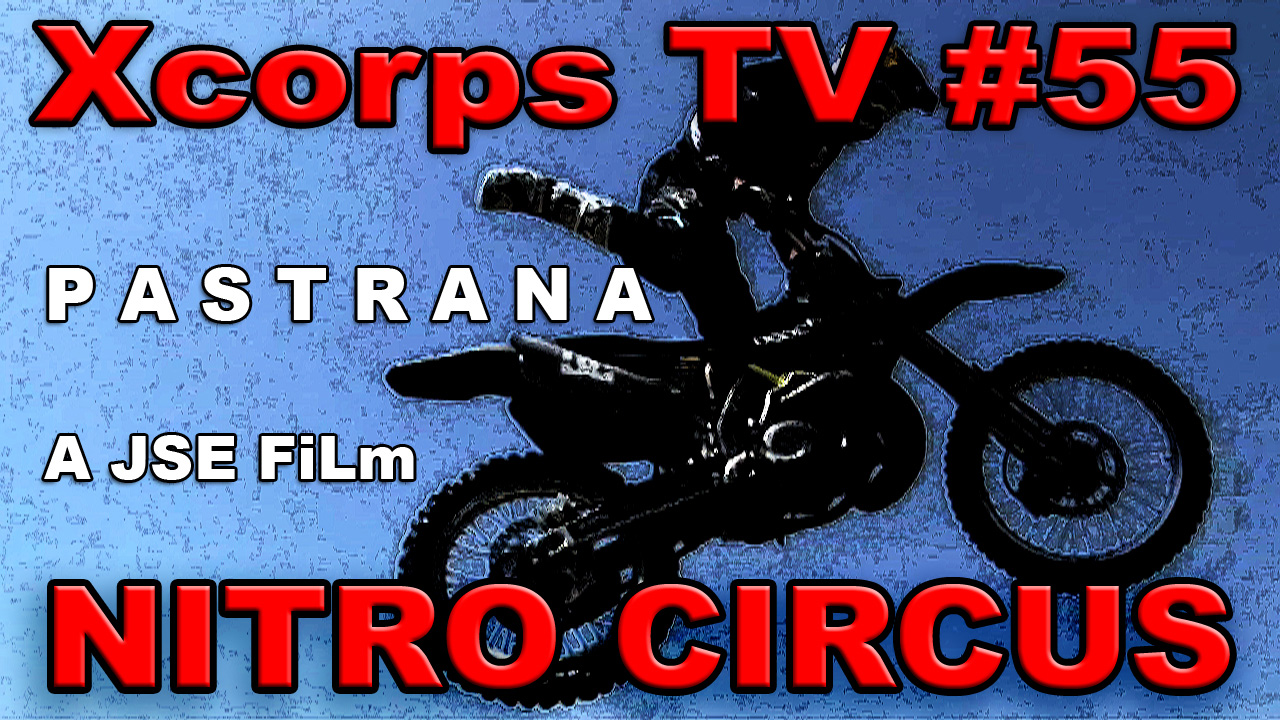 Xcorps Action Sports Music TV #55.) NITRO CIRCUS – Xcorps TV goes Nitro Giganta in this Special X action sports music episode featuring ridiculously insane big air moves delivered via world Xtreme ringmaster Travis Pastrana and his Nitro Circus LIVE team at their practice session in Pala southern California.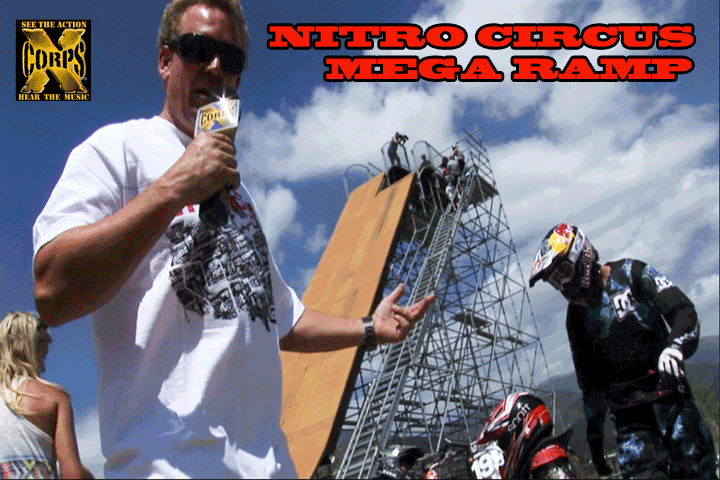 Hosted by X Games Gold winner Rat Sult this episode has the Xcorps TV crew visiting the remote Nitro Circus Live practice compound in California to shoot the wild action with FMX, BMX, Skate, Scooter, Big Wheel and Razor BIG AIR moves!



SHOW VIDEO – CLICK BELOW – Action Sports Music TV #55. NITRO CIRCUS – FULL SHOW


*DOWN LOAD MUSIC from this XCTV SHOW
Check out the wild action footage with cameras at the top and bottom of the Mega Ramp filming riders dropping down the 50 foot ramp for the ridiculous invert session at the super scenic Pala Indian reservation race track north east of San Diego.
NITRO CIRCUS LIVE Special Music Video Presentation with Dirty Little Rabbits
Check out the non stop action cut with music from The End records and RIVE promoted band Dirty Little Rabbits featuring a emotionally charged performance by sexy band lead Stella Katsoudas doing the title song "Professional Hit"…Chit!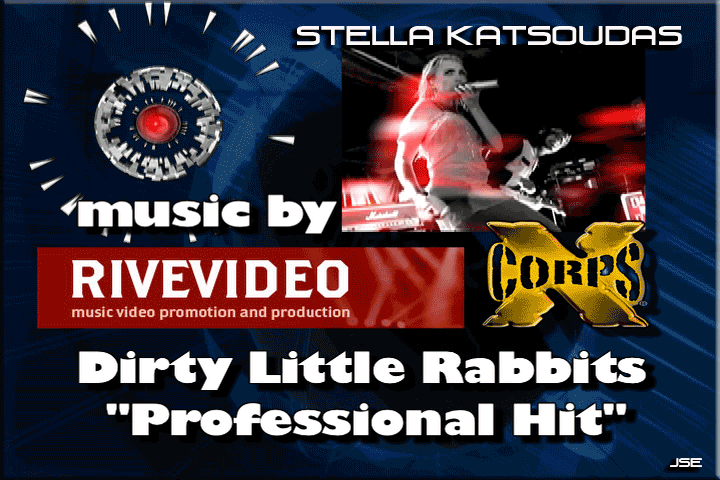 SHOW VIDEO – CLICK BELOW – Action Sports Music TV #55. NITRO CIRCUS – FULL SHOW


This XCTV episode is a behind the scenes look at how these top level extreme gravity air athletes add to their repertoire of aerobatic moves by being part of a WILD show that demands new tricks every week from each athlete! Great music to keep up with the action here from the RIVE promoted Danish band VOLBEAT introduced here on the Xcorps!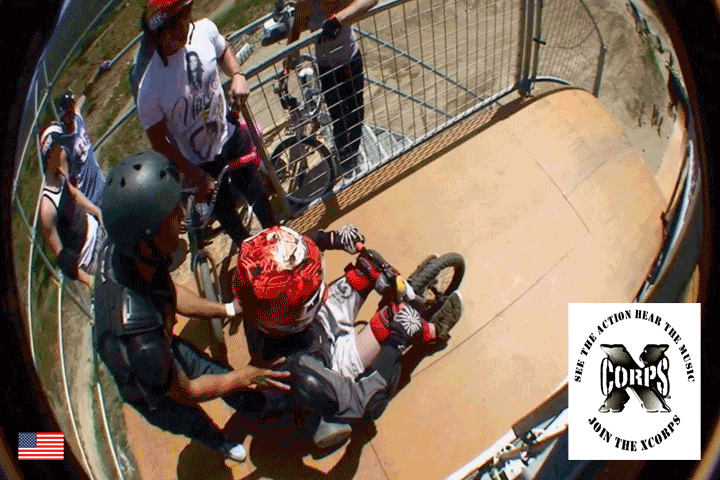 Without the big event crowds Rat talks casual to Nitro Circus front man 17 time X Games medalist Travis Pastrana – after he sticks his back flipping motorcycle just inches from the Xcorps lenses up landing! Yes we do risk it all to bring you the crazy shots…Check 'em out!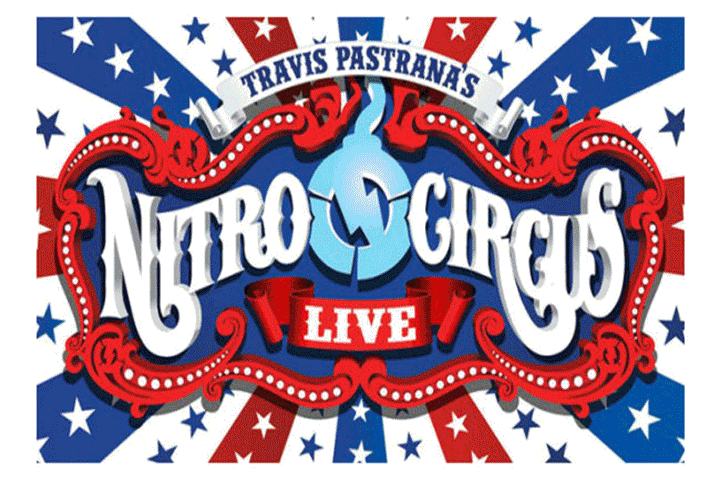 Rat rolls the compound mingling with film crews and extreme types and then talking to Travis Pastrana about his Nitro Circus LIVE event tour, which is making action sports history worldwide!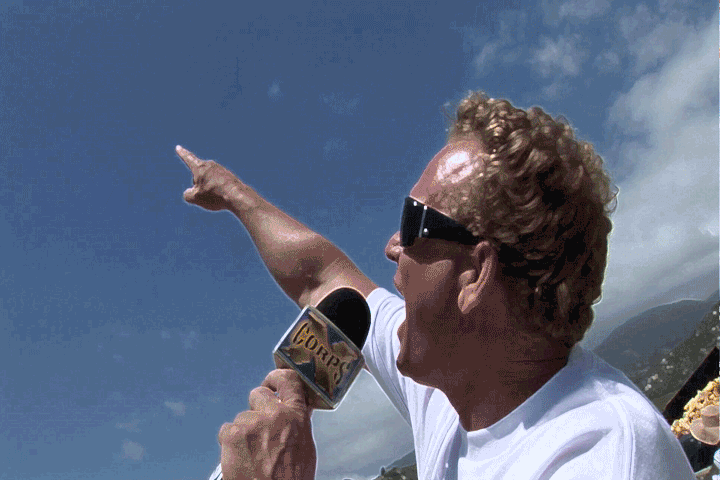 Never before have so many extreme sports athletes been gathered together to perform in such a big circus style live touring event making Nitro Circus a BLAST to attend!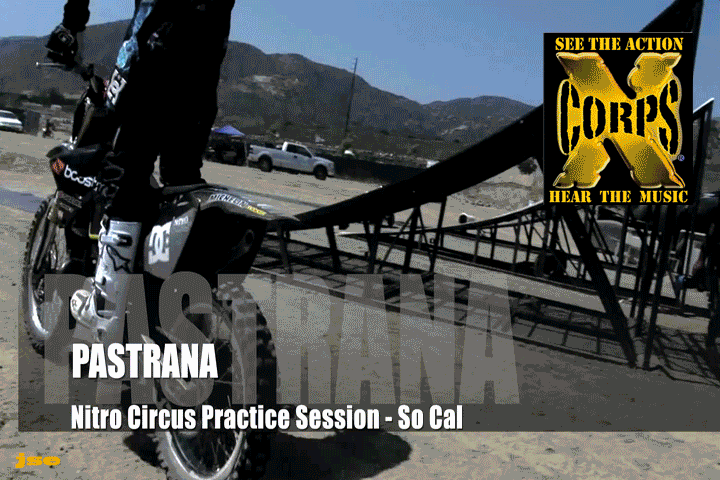 On this Xcorps TV episode check out the many moves being created and "test flown"by team the Nitro Circus Live team including those made by wheel chair athlete Aaron Wheelz Fotheringham pulling his extreme aerial moves with full back flips…What!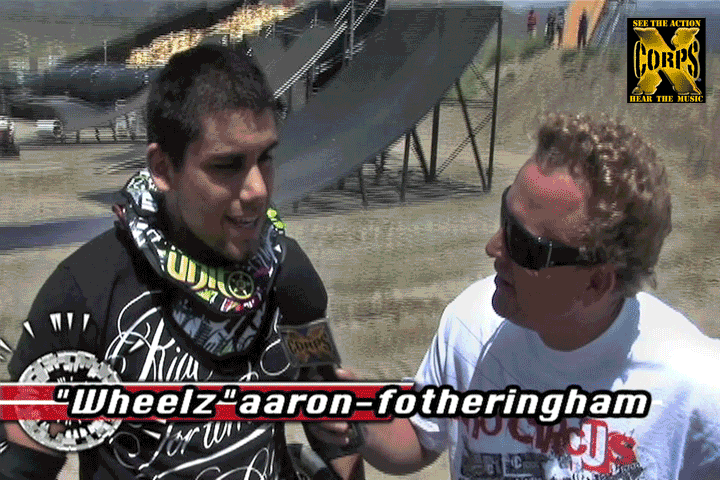 Rat talks to "Wheelz" about how he became part of the Nitro Circus and what it feels like to be on such an X team!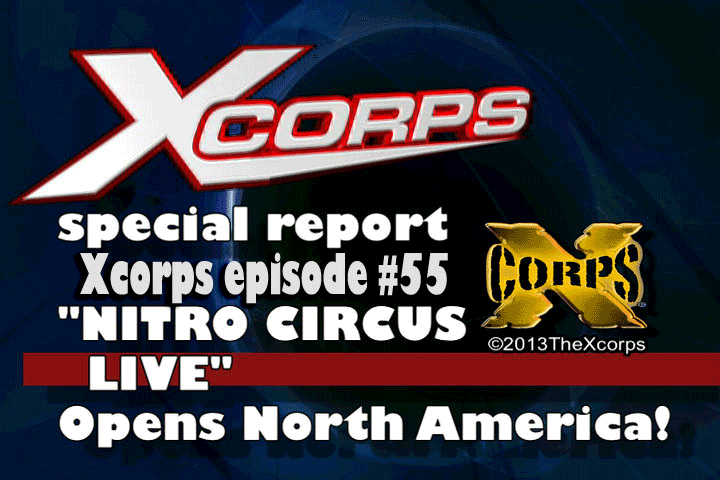 This Xcorps TV show closing episode rolls video action on a niche usually low key spring sport of POGO now made BIG AIR with POGO Fred Grzybowski demonstrating his amazing custom X POWER Pogo Stick jacking him skyward big enough for Fred to perform easy overhead big air invert moves using a really extreme monster spring pogo stick…Very FUN!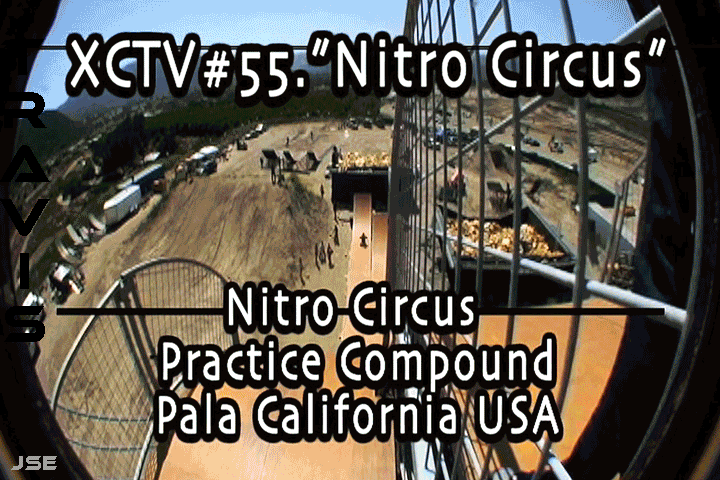 Great music videos cut with the action in this special Xcorps show including Danish rock band Volbeat delivering their song Find that Soul along with a featured video from the homegrown U.S. band The Showdown fully unleashing their unfeeble song Man Named Hell.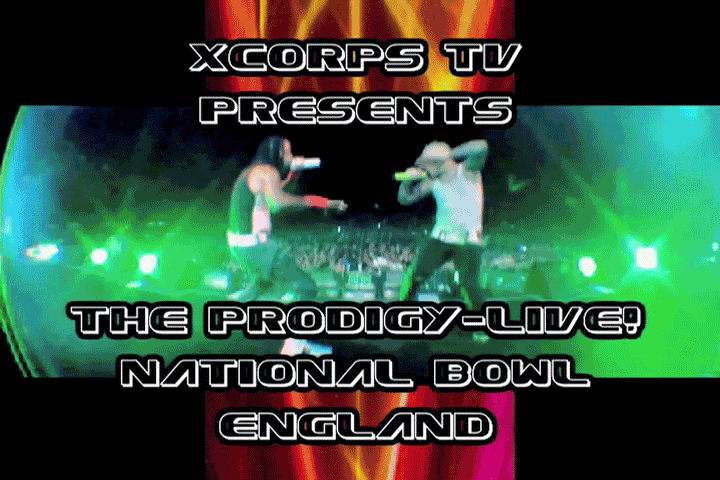 Also in this show is British rock band The Prodigy performs their song "Take Me To The Hospital". Additional music in this show by from HED Pe, Dirty Little Rabbits perform on the XCTV Nitro Circus Special Segment.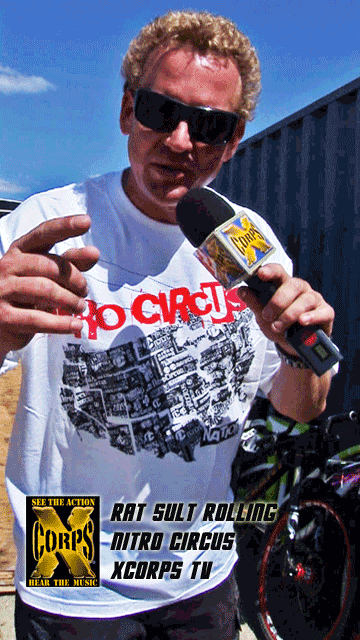 Special Thanks to Rogers and Cowan agency, Travis Pastrana and team Nitro Circus Live for assistance in this production.
Many Thanks to RIVE video promotions.
B camera by Cole "Steady Hand" Keller!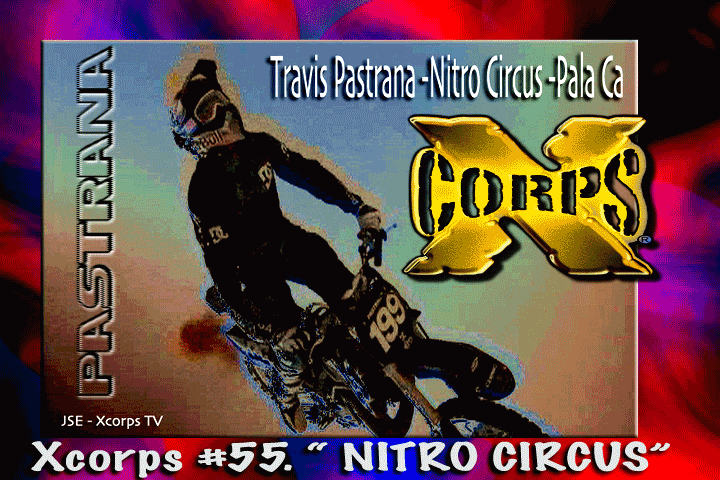 Just another day on The Xcorps!
Go Insanely BIG and Stay Tuned!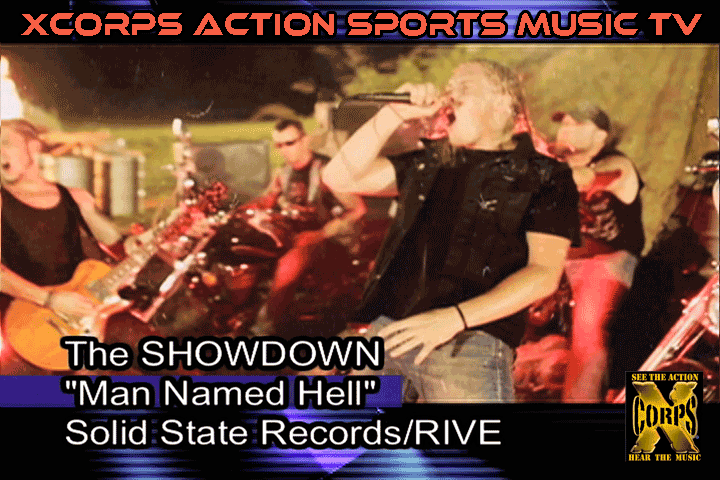 A J.S.Edmondson FiLm
First TV air release date 9/30/2013
TRT-22:00
©2013/2017 TheXcorps
http://www.xcorpstv.com/
http://www.actionsportsmusictv.com/
*Xcorps TV Production Tip #55. – Please DO It Tip Coming Soon! JSE/XCTV

Check out this cool Nitro Circus stuff:
Xcorps websites http://www.xcorpstv.com/
http://actionsportsmusictv.com/
WANT YOUR OWN WEBSITE – Sign Up Here!
NAMECHEAP Web Hosting and URL's
---