Xcorps TV Presents NHG 7 Mountainboarding
Xcorps Action Sports Music TV Presents NHG 7 Mtn. Board Races and Hooterville
Xcorps Action Sports Music TV and Boostamonte Mountainboarding Presents – The 6th Annual Nate Harrison Grade Ultimate Dirt Skate Downhill Races – also called the NHG-7 which is noted by the Guinness Book of World Records at 7 miles is the worlds LONGEST mountain board race!

SHOW VIDEO – CLICK BELOW – Action Sports Music TV Special – NHG-7 and Hooterville Mountain Board Action

*DOWN LOAD MUSIC from Xcorps TV NHG 7 and Hooterville Mountainboard Action

This special Xcorps TV video release focuses on the 6th annual NHG 7 offroad dirt boarding skate event taking place October 10, 2009 with riders winding their way down the switchback 7 mile fire road of the 6142 foot Palomar mountain located in southern California.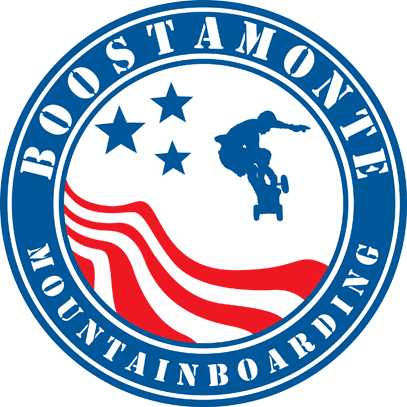 Check out the great ACTION here shot in a beautiful location on the ruggedly undeveloped Mt. Palomar historic for it's historic optical observatory.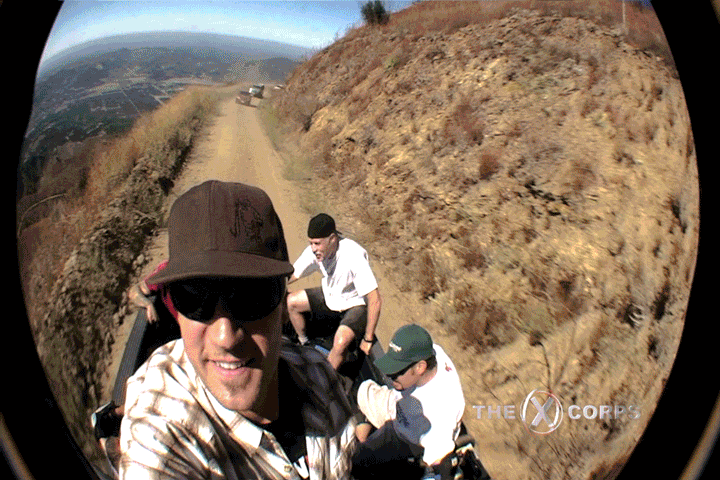 Rolling with the beautiful outdoor visuals here listen to new music from RIVE promoted Relapse Records Dallas Texas based flow rock band TRUE WIDOW performing their song "FWTS LMT"…check their smooth scene!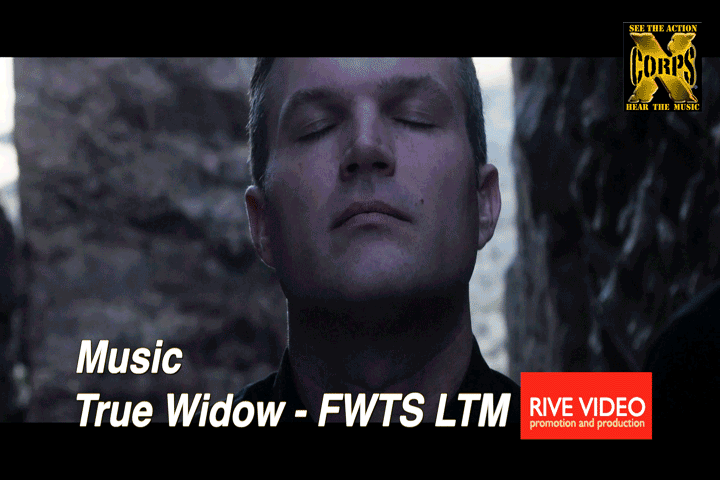 Glad to have this band onboard for this bomb and carve session down the mountain!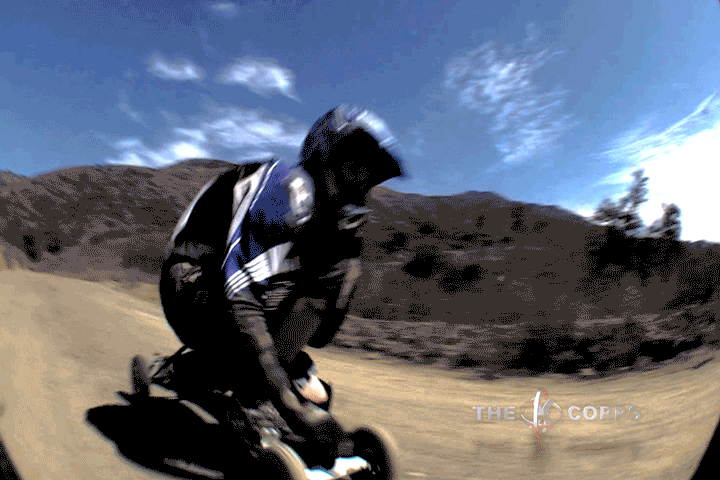 Additional ACTION in this video shot the same day at a mountain board nesting area called "Hooterville" the offroad skate sports counterpart to Colorado's "Compound".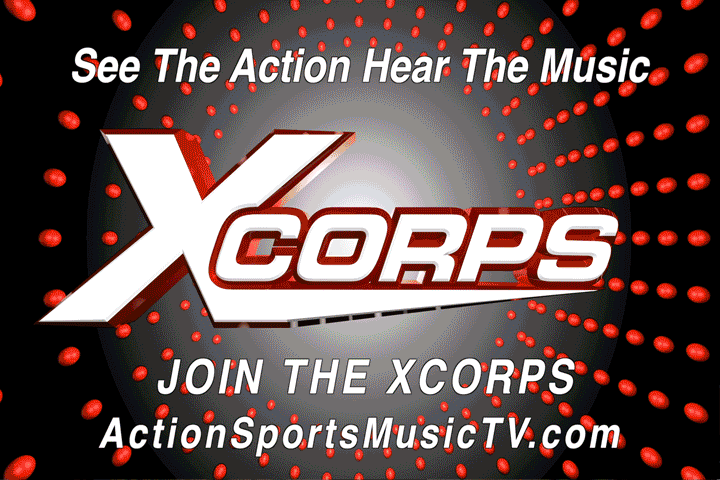 Check out the drop session here with plenty of airborne moves with riders hitting some nicely packed dirt launch ramps followed by big gravel slinging sliding stops!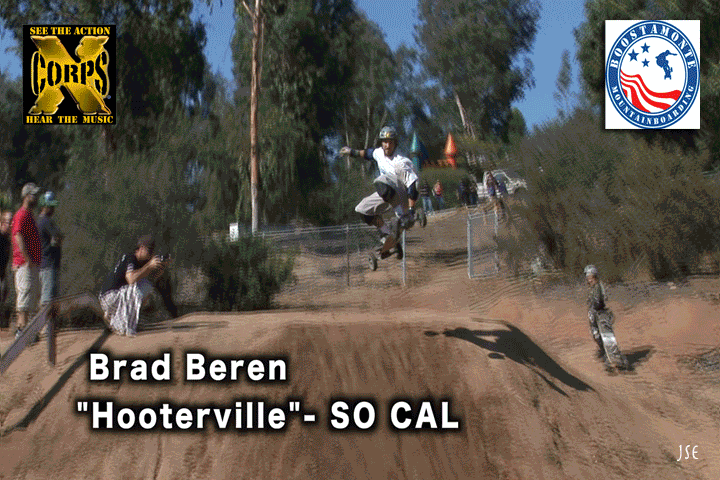 The producers of Xcorps TV have followed rolling cameras on niche Action Sports including this eXciting sport of MOUNTAIN BOARDING since the organized events began to be organized in the mid '90's.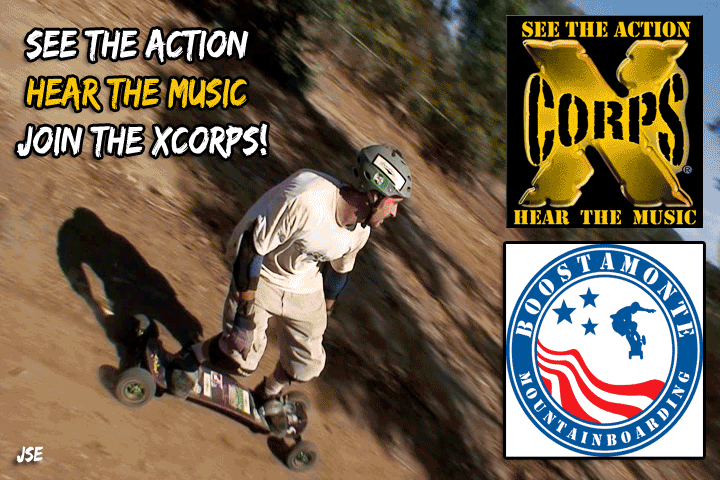 Riders included in the 6th annual NHG-7 race event included:
Krazy Kris Kidwell, Daymein Hertenstein, Kody Stewart, Brad Beren, Ben Selinger, Mike Kintanar, Trent Stewart, Wes Matthew, Gunner Hertenstein, Rob Goettling, Eric Ducharme, Todd Sanders, Nik Skinner, Doug Skinner and Eric Ducharme the Xcorps X GURU!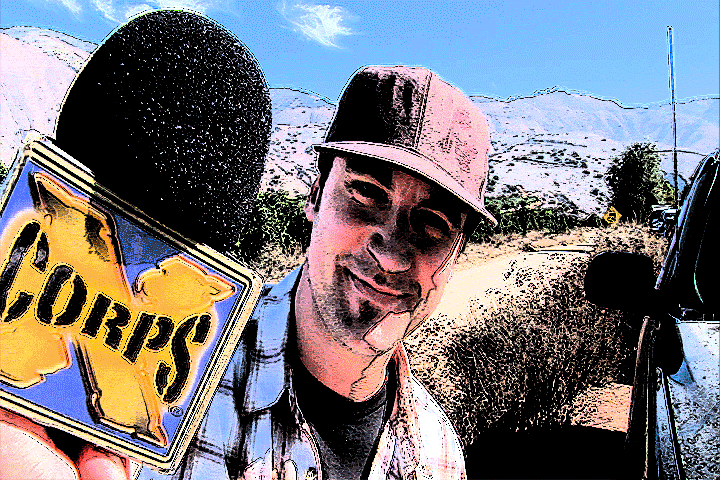 Special Thanks to event producer and rider Brad Beren and Boostamonte MoutainBoards along with XCTV show hosts
Rat Sult and Jason Lazo.

SHOW VIDEO – CLICK BELOW – Xcorps Action Sports Music TV SPECIAL – NHG 7 Mountainboard Races
*DOWN LOAD MUSIC from Xcorps TV NHG 7 and Hooterville Mountainboard Action
Stay tuned for many more 'Flashback X SPORTS Videos' like this following the history of this cool downhill outdoor sport and the people involved in nicely eXtreme Action Sports!

See The Action Hear The Music Join The Xcorps!
TRT – 5:25 11/2016 Release
A JSE FiLm
©2016TheXcorps
See other Xcorps TV MOUNTAIN BOARDING Related VIDEO Releases:
Xcorps Action Sports Music TV #18. MOUNTAIN BOARD
http://actionsportsmusictv.com/?s=mountain+board
Xcorps Action Sports Music TV #47. BIG AIR
http://actionsportsmusictv.com/index.php/2016/10/03/xcorps-action-sports-music-tv-47-big-air/
http://xcorpstv.com/
http://actionsportsmusictv.com/