Xcorps Action Sports TV presents wild pool style skateboard action at a major skateboarding event called the COASTAL CARNAGE!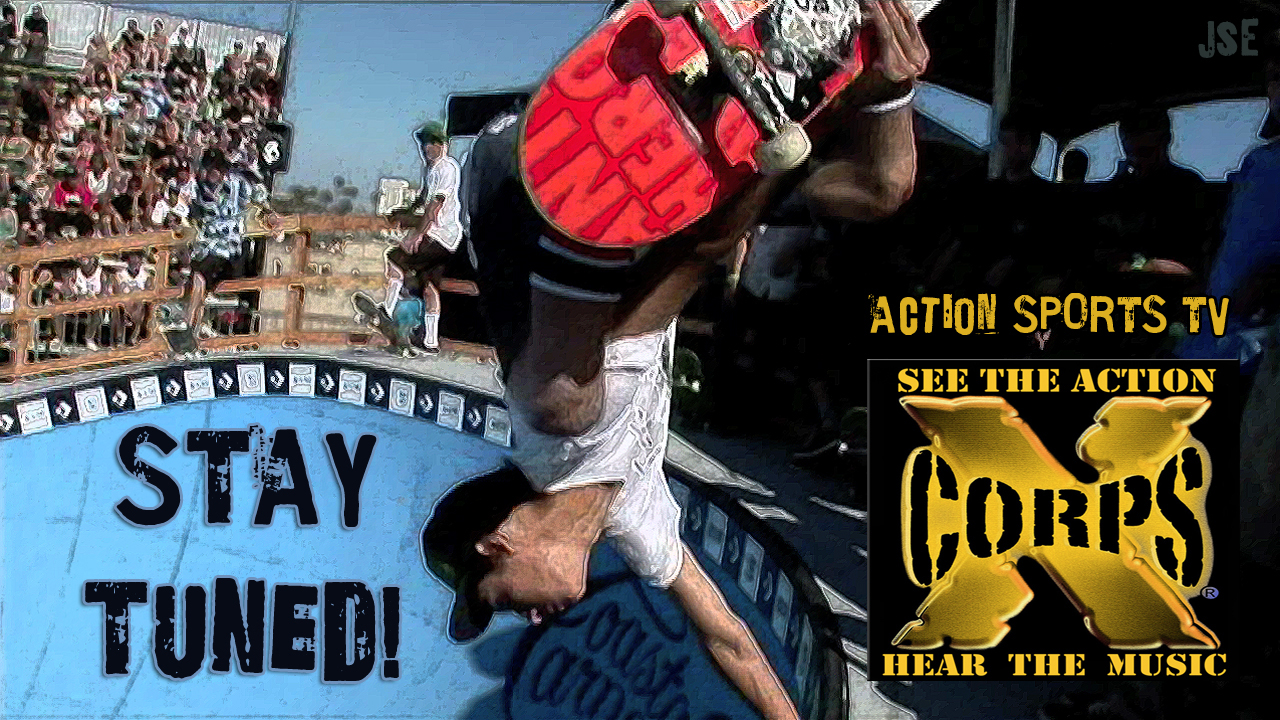 Xcorps Action Sports Music TV 51. SKATE X – Thank You for Joining Xcorps Action Sports TV for this fast moving episode featuring wild pool style skateboard action at an major event called the COASTAL CARNAGE part of the U.S. Open of Surfing venue held in Huntington Beach California.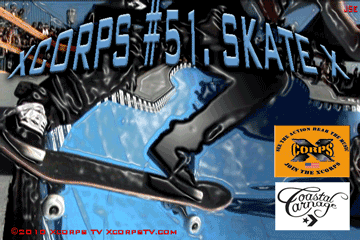 Hundreds of thousands of Action Sports fans showed up on the wide sand beach at the CONVERSE sponsored event to see the action and hear the music August 8, 2010 and the XCTV cams were rolling!
Some of the best skateboard talent on earth was there to rip the cool blue custom skate course for a mix of fun, fame and fortune at the high profile three day event.


SHOW VIDEO – CLICK BELOW – Action Sports Music TV #51. SKATE X – FULL SHOW


*DOWN LOAD MUSIC from this XCTV SHOW #51. – SKATE X

This XcorpsTV episode opens up with on camera host reporter Jason Lazo hanging giving the lowdown at the Coastal Carnage with the action already ripping in the background with the prelim runs while XCAM rail cams roll the shots here with skaters making historic moves inches from the XCTV lenses!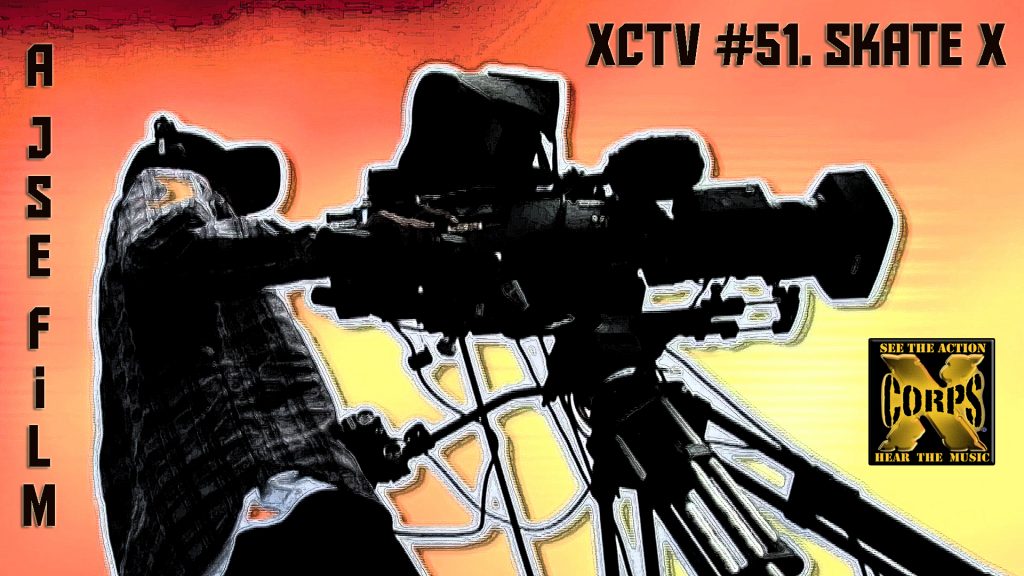 Check out the nonstop skate moves in the blue zone backed by new tunes from SubNoiZe band Authority Zero doing their tune "A Day To Remember" Nice music to action matchup!
The free for all skate action continues in Huntington Beach mixed up with a new music video from RIVE promoted Tooth and Nails label band Sent By Ravens.
Check out their musical style and the SICK bone crunching CRASH between Adrian Mallory and Dave Reul! With multiple skaters ripping lines around the course at the same time it's not called Coastal Carnage for nothing!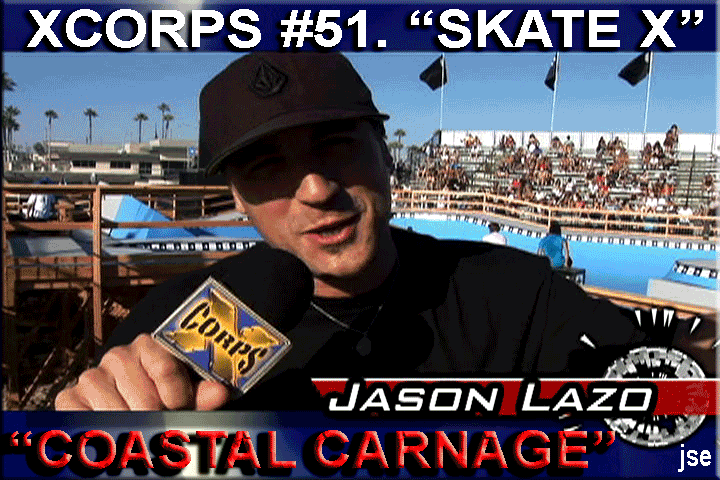 The next segment in this Skate Action show returns to the Carnage to shred the scene backed by more music from Sub Noize label Authority Zero doing their song "Crashland" along with action from skaters David Loy, Nolan Johnson, Frank Faria, Patrick Ryan, Tyler Mumma and Ben Raybourn rolling the cool blue custom course.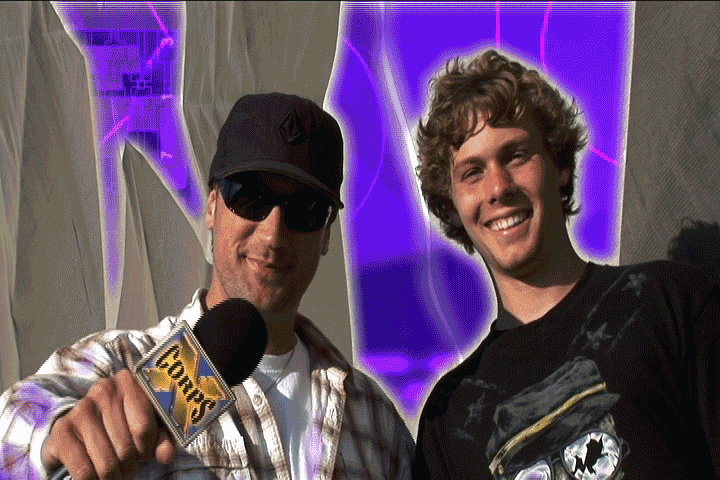 Also included here is the Mallory – Reul crash in SloMo version of the followed by more fiercely new skate lines along with classic ripping moves by legendary greats like to the likes of Steve Caballero, Omar Hassan along with John Rattray leaving their own creative trails!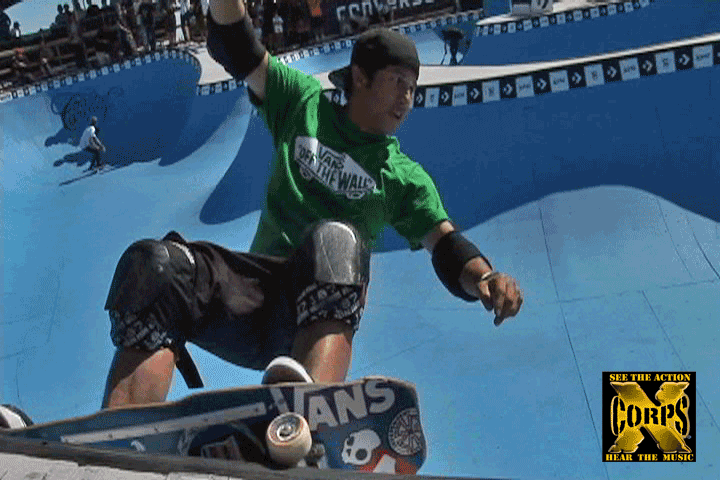 Xcorps segment 4 in the show features a new music video from AMM records RIVE promoted band The Judas Syndrome letting loose their mutant blend of soul cleansing energy with the cameras zooming in on moved by a relative new dog skater from Virginia, Ben Hatchell who spun the course non stop effortlessly having a good time skating taking the Converse Coastal Carnage 1st place overall along with 15K in cash winnings! Ben's fun and smooth going southern style was a blast to follow with our XCTV cameras!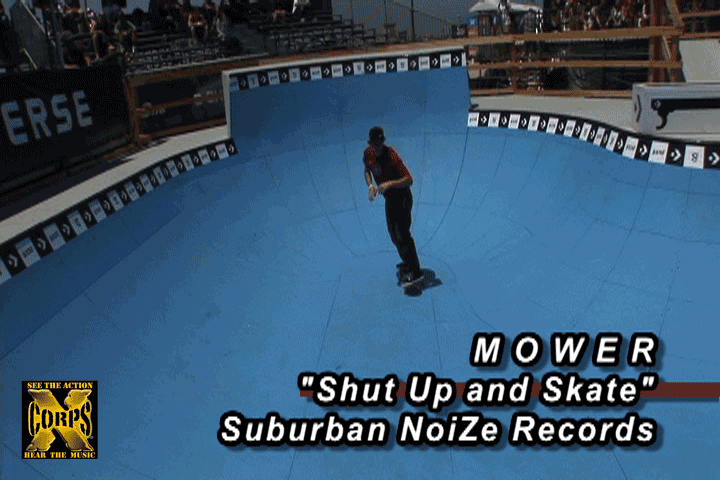 Xcorps host Jason Lazo rolls an exclusive interview with the talented young skater from Virginia. See what he says about his winning moves and the action here on the California coast!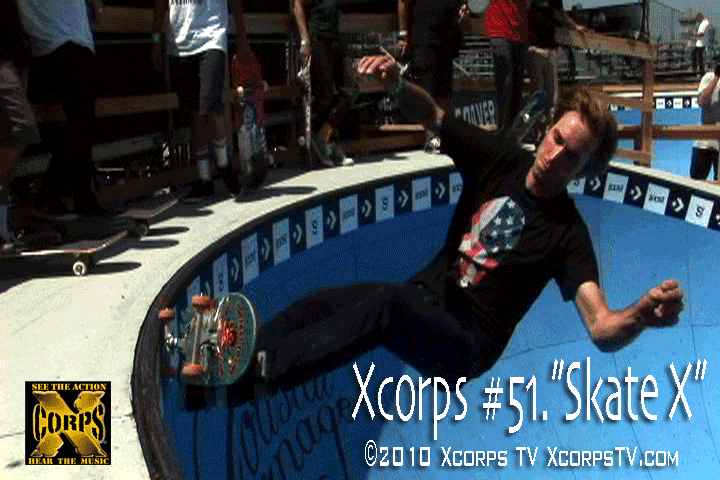 This Xcorps SKATE X show wraps with more CC skate shredding and another new music release from the band Authority Zero along with an interview with Carnage skater Aaron Homoki who had some fun pulling some crowd pleasing skate moves of his own at the Converse brand sponsored skate event!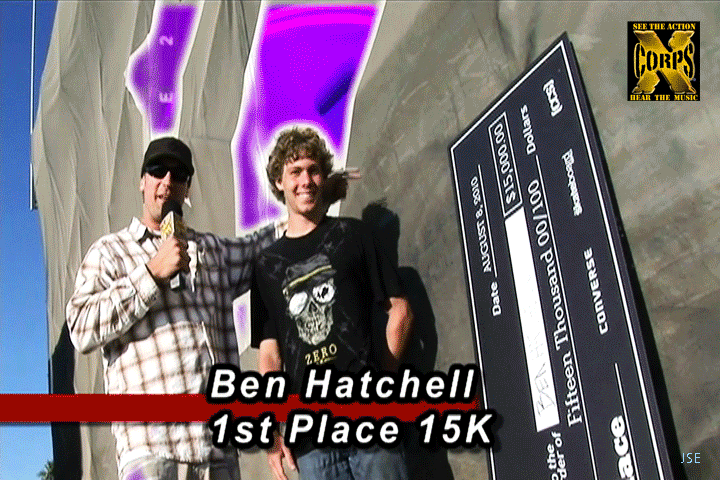 Check out what Aaron says about his about the gig and about his fellow skaters making up this core West Coast skate event.
CONVERSE COASTAL CARNAGE 2010 Results:
Finals: 1. Ben Hatchell – 93.67 – $15,000
2. Tom Remillard – 82.67 – $12,000
3. Kevin Kowalski – 82.00 – $8,000
4. Ben Raybourne – 79.67 – $7,000
5. Tyler Mumma – 76.67 – $5,000
6. Aaron Homoki – 76.00 – $4,000
7. David Loy – 75.33 – $2,500
8. Ryan Reyes – 74.67 – $2,000
9. Omar Hassan – 73.33 – $1,500
10. Rune Glifberg – 70.00 – $1,200
11. Brandon Perelson – 66.67 – $1,100
12. Andrew Langi – 59.67 – $1,000
13. Lance Mountain – 57.00 – $1,000
14. Christian Hosoi – 53.67 – $1,000
15. Steve Caballero – 52.67 – $1,000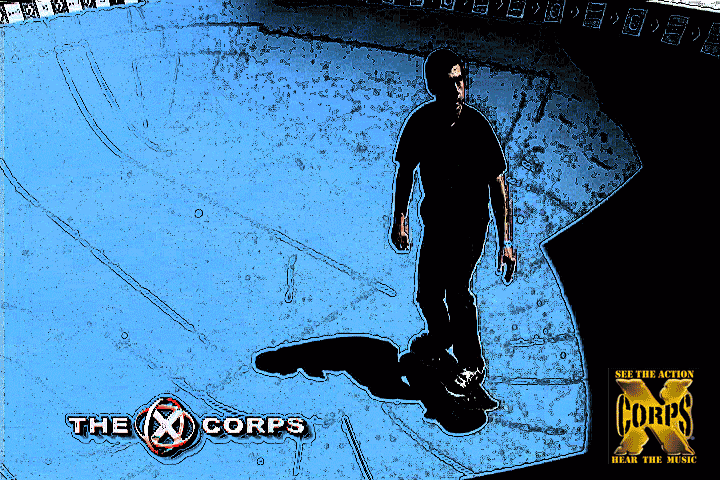 BEST TRICK:
1. Aaron Homoki – kickflip bs stalefish – $2,000
2. Kevin Kowalski – saran wrap tail block – $1,500
3. Tom Remillard – smith grind to fakie – $1,200
4. Neal Mims – smith grind to revert – $1,000
5. Curren Caples – frontside flip into cradle – $1,000
Additional music by in this episode provided by Mower. Shut Up and Skate!
Special thanks to Hurley and Lee Taft and all the crew at Converse along with Kevin Zinger at Subnoize records and John Warden at RIVE promotions.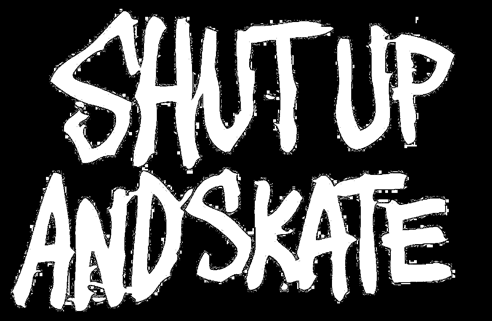 Stay Tuned!

SHOW VIDEO – CLICK BELOW – Action Sports Music TV #51. SKATE X – FULL SHOW

*DOWN LOAD MUSIC from this XCTV SHOW #51. – SKATE X

Stay Tuned for the next Xcorps TV episode #52. 'Marker X' where Jason Lazo is playing paintball with the US Marine Corps on Camp Pendleton for some HARD CORE MARKER Action!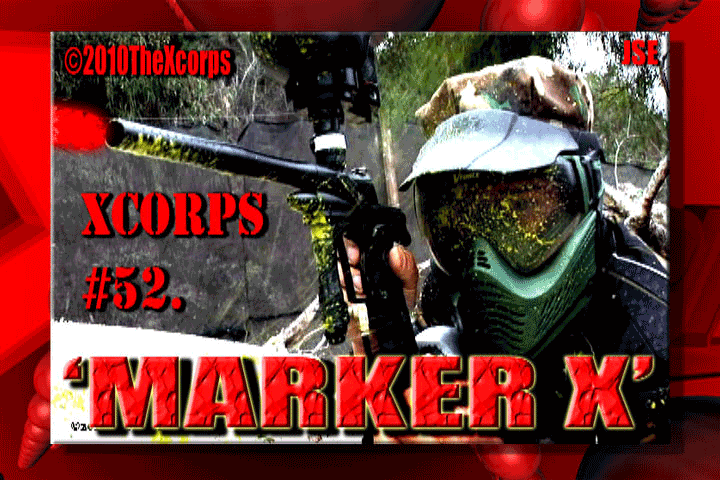 A J.S.Edmondson FiLm First Broadcast Air 10-2010 TrT-22:00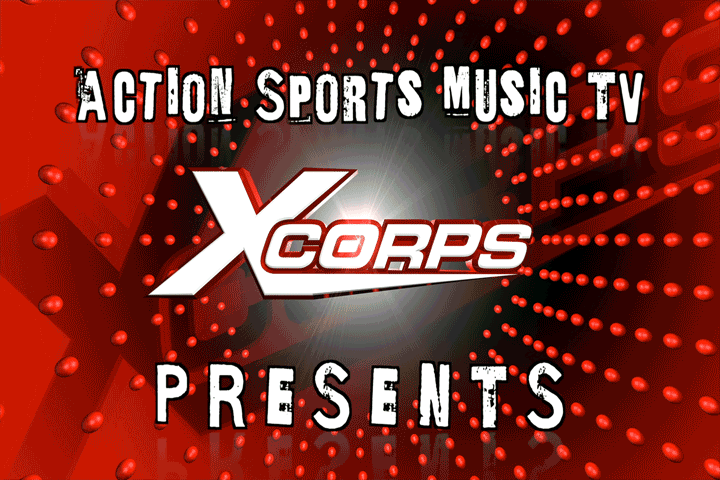 See The Action Hear The Music Join The Xcorps!
©2017 TheXcorps http://www.xcorpstv.com/
http://www.actionsportsmusictv.com/
*Xcorps TV Production Tip #51. – Please DO It Tip Coming Soon! JSE/XCTV

Check out this cool stuff:
Xcorps websites http://www.xcorpstv.com/
http://actionsportsmusictv.com/
WANT YOUR OWN WEBSITE – Sign Up Here!
NAMECHEAP Web Hosting and URL's
---