Xcorps Action Sports Music TV #7. SPEEDSKI– FULL SHOW
*Watch the FULL XCORPS TV show 22:00 min episode here for FREE…Enjoy!


Xcorps Action Sports Music TV 7. – FULL SHOW free – This fast paced Xcorps episode introduces the audience to a little known Action Sport event called the Long Beach to Catalina Open Ocean Water Ski Races and a new music video from Maverick recording artist Michelle Branch.
The show opens up with XC host Jason Lazo hanging out at the beach jammin' out some of his own tunes on his guitar below the famous Swamis surf point in Encinitas California.
So nice So. Cal style!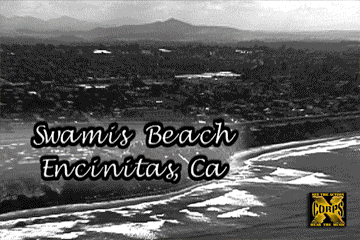 Jason then throws it to an eXclusive XCORPS TV Report on the Worlds Fastest Open Ocean High Speed Water Ski Event – The Long Beach to Catalina Races – held once a year out of Long Beach Ca harbor.
Crazy participants in this unique water sport race include teams made up of the race BOAT CREWS and one or multiple WATER SKIERS towed behind at HIGH SPEEDS! The race for the trophy is simple…the first team to go from Long Beach to Catalina Island and back wins!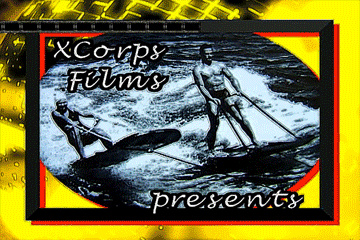 Those competing in the grueling water race sign up for a nice relaxing 63 mile bone jarring muscle burning round trip being pulled on a rope behind very high performance 1200 HP ocean race boats! Most racers go non-stop completing the circuit in less than 1 hour making the average speed per race team 70mph!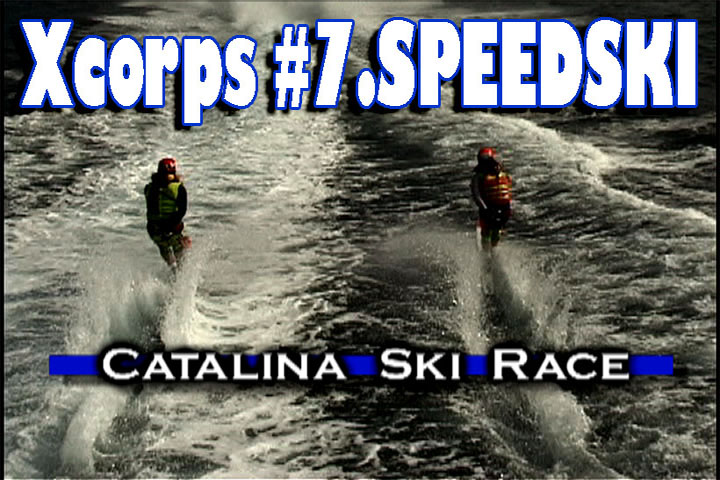 To get the great shots for this Xcorps TV episode show producer Stu Edmondson strapped into a very high performance shooting platform…a Boeing MD-500 helicopter with pilot Larry Etchandy at the controls. Larry is plum crazy and used to shooting big Hollywood films and he gave us one wild ride resulting in some great action footage here!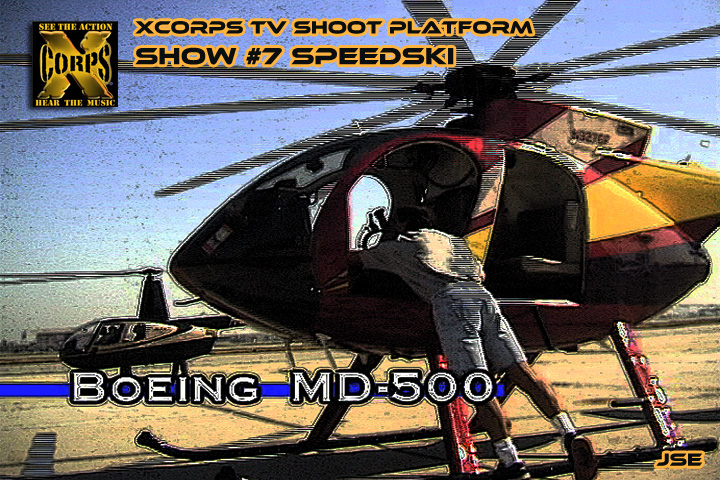 Check out the the wild action POV shots flying backwards and sideways just in front of open throttled race boats!
The biggest shoot problem was staying out of the way ocean spray kicked up by rotor wash flying so close to the surface!
New tunes from Maverick artist Paul Oakenfold powers the action.

After following the boats and racers back into Long Beach Harbor from the beautiful Avalon on Catalina Island the XCAMS roll aboard the iconic ocean liner the Queen Mary for interviews with the winning skiers. See what some of the rough water skiers who made the podium have to say about the race!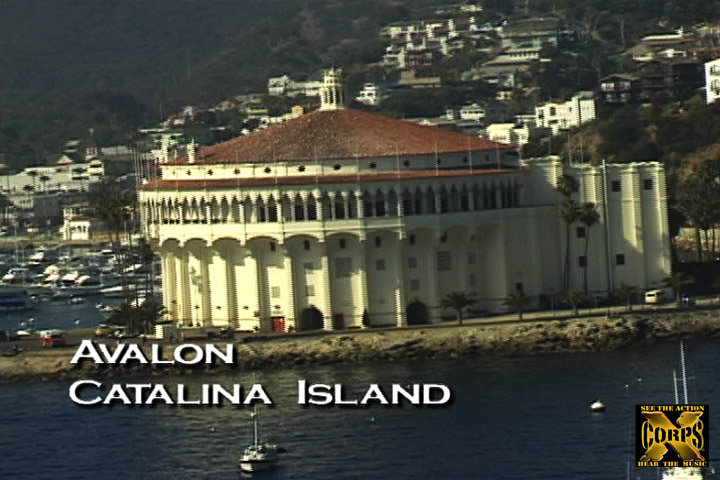 In the next Xcorps show segment host Jason Lazo jams another tune on the beach and intros a unique 'Sports Product' report on a new way to roll with a thrill machine from Australia called the Wheelman. Eric The X Guru Ducharme hosts this video segment shot at his X SPORTS Compound in Encinitas California where several of the motorized hub-less motorcycle units were being assembled.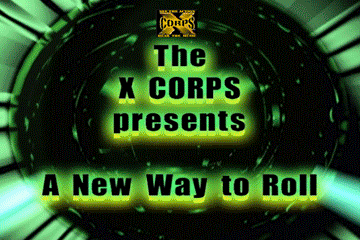 Eric talks to inventor Aussie native Grant Taylor about the new 46cc rim drive 4 stroke foot motorcycle and gets to ride one too! Eric is a natural athlete when it comes to riding the Wheelman!
Extremist and snowboard legend Shawn Farmer is on hand in the XC segment as well helping with the assembly. If you can stand on a snowboard or ride a skateboard you can roll on a Wheelman says Grant. Action shots of Eric and other riders on the street, track and off road.
New music from Maverick band Unloco.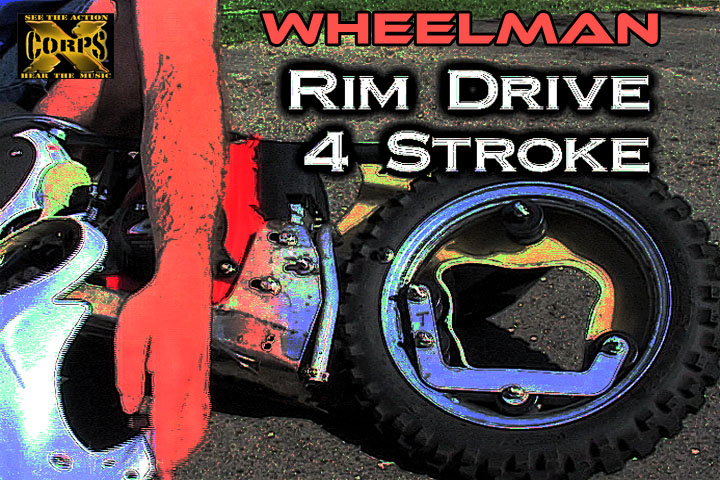 After that Jason intros a new video from the talented Maverick Records artist Michelle Branch who sings her new tune Goodbye to You followed with a new segment that will appear regularly on Xcorps called A Skate Odessey – an action film mix from the world of skate.
The show wraps with Jason laying down another acoustic tune called Maui Wave from Swamis Beach and a little more Speed Ski Action from Catalina and a promise of more adrenaline laced XCORPS TV episodes to follow!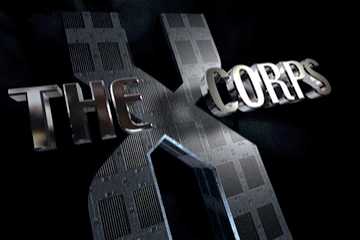 Music in this XC show by Jason Lazo, Unloco, One Side Zero, Paul Oakenfold and Michelle Branch.
Special thanks to Fred Croshal at Maverick Records, Wheelman Australia Grant Taylor, Larry Etchandy of SunWest Helicopters and A2Xtreme.com


A J.S.Edmondson Film 3/2003 Release TRT-29:30 broadcast format Close Captioned
See the action – Hear the Music – Join The X Corps.
©2015 The Xcorps
http://www.xcorpstv.com/

*Watch the FULL XCORPS TV show 22:00 min episode here for FREE…Enjoy!

Xcorps Action Sports Music TV #7. SPEEDSKI– FULL SHOW
*Watch the FULL XCORPS TV show 22:00 min episode here for FREE…Enjoy!


*Xcorps TV Production Tip #7. – If you can use a REAL HELICOPTER over a DRONE – Please DO IT!
This particular episode of the Xcorps is an example of 2 things coming together…A niche Action Sports event and a High Quality Aerial Photography platform that is NOT a DRONE – in this case we used a Boeing MD-500 helicopter with an experienced stunt pilot at the controls.
The MD 500 is a 4 man high performance chopper originally produced for the US military as an fast observation helicopter that has been around since 1982 and is considered one of the BEST flying TV/Cinema shooting platforms available. About 4700 MD 500's have been produced.
Shooting this XC episode SPEEDSKI was one of the MOST exciting shoots I have ever done in any aircraft – Along with the MIG-21 – and I'm really glad I was looking through my Sony video camera viewfinder while hanging out the doorless flying machine going sideways dropping through a fog bank to the ocean deck at 125mph directly in front of a racing JETBOAT… NO way could you have got these shots using an aerial drone!
So YES the little flying drone platforms are SUPER and have revolutionized TV NEWS and Moviemaking but if you can get your production sponsor to spring for renting a REAL CHOPPER with an eXperienced pilot…Go For It…you'll get SUPER shots and have the ride of your life!
Ask for Larry Etchandy at Sunwest helicopters in Long Beach Ca.
JSE/XCTV
*Xcorps TV Production Tip #7. – If you can use a REAL HELICOPTER – NOT a DRONE – Please DO IT!
WANT YOUR OWN WEBSITE or Happening Blog? – Sign Up Here! NAMECHEAP Web Hosting and URL's