What is an Action Sports Video? The Xcorps Action Sports video production focuses on non traditional sports many classify as eXtreme such a big wave surfing, skating, snowboarding, BASE jumping, hang gliding and wakeboarding to name a few of the sports we have featured on our TV series.
Many outdoor Adventure Sports can be included and considered eXtreme with different genres of X sports under the categories of mountaineering, fishing, water sports, free fall, roller, skiing, sliding, flying, cycling and many motosports or ANY activity that produces lots of adrenalized FUN!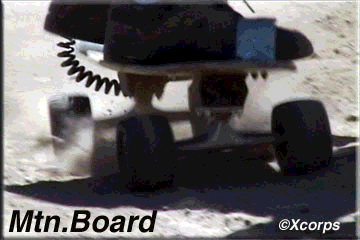 When it comes to photographing ACTION SPORTS I learned early on it was better and much more DRAMATIC to use a WIDE ANGLE lens and get in close to the action than it was to stand back and use the traditional telephoto lens! This is called getting the POV or Point of View angle and it is what Action Sports Videos are all about! It's a good bet that producing a reality TV show based on reporting on this type of ACTION will make for compelling TV viewing entertainment!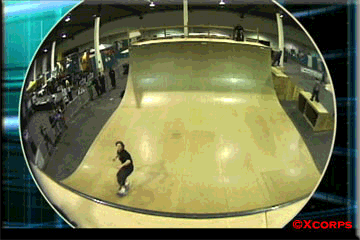 In our XCORPS TV series you will see a LOT of wide angle POV shots though many episodes don't involve any use of a single GoPro camera! What? You might ask this now in a time when every CELL PHONE is GREAT POV camera! Many of the super visuals on the early episodes of the XC series did NOT involve using GoPro cameras though the cameras we used provided the same visual effect – DRAMATIC close up in your face action!
Now Xcorps TV uses a number of POV cameras including Go Pro, Sony Action cams as well as DRONE CAMERAS in our TV productions.
Action Sports Video IS the POV shot and though GoPro would like to say they invented Action Sports and the POV action shot they only capitalized on it! We were taking advantage of this dramatic cinema angle in the mid-1990's using wide angle and FISH EYE cinema lenses attached with adapters to the front of our digital video cameras! We would attach 3-4 pound cameras to skateboards and the end of poles and on helmets and roll with the action no matter what! You will see use of our trademark distorted Fish Eye shots in almost every XCORPS TV episode making for much comic fun when doing interviews with the on camera reporters!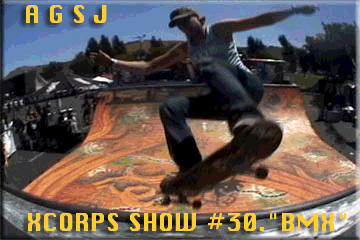 One of the best ways to shoot action sports video is to hand hold the camera package and learn to use your arms to to flow with the action. I personally shot much of the ACTION on the Xcorps TV series and used this technique. In the XC 'SNOWBIKE' shows I got the snowbike action shots skiing with no poles and holding the Sony VX 2000 in both hands as well as using the cameras top handle to follow the action to get the shots! It's all about getting the SHOTS because without GREAT ACTION SHOTS you cannot have an Action Sports TV show!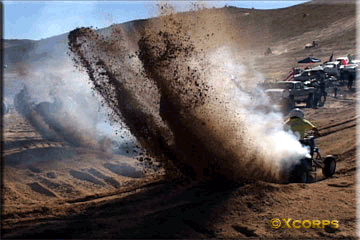 On this web/blog site unlike any other I will be taking you on a more or less 'Behind the Scenes' look at the making of the XCORPS Action Sports TV series using show episode examples, Gif animations and detailed production accounts and commentary. I will talk about how each XC show came about and what went down while the shooting was going on! I'll talk about each production step along the way from charging batteries to uploading the finished file to the broadcast TV affiliate!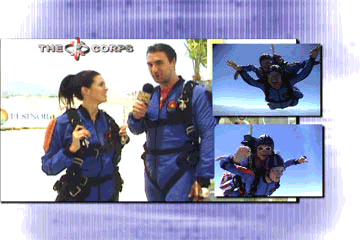 After watching our show you will see that besides being an Action Sports show Xcorps TV is a JOURNALISTC media entity. This simply means that the show FORMAT utilizes on camera host reporters, who are often EXTREME sports participants themselves, asking about the Who What When Where Why of the sports and events they are covering for the show. Since my training and background is Journalism and XC is a NEWS FORMAT show we will be talking about the role journalism takes in the shows productions.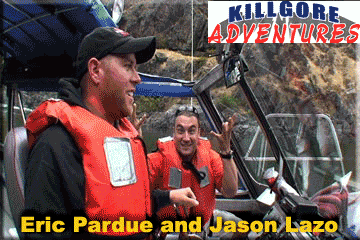 Another SUPER FUN trademark element of our XCORPS TV series is the use of MUSIC to go along with the Action! We use a lot of REAL as opposed to 'canned' artists and bands on our show!
It does take a LOT of eXtra effort to include this music element into the production but we feel it is well worth it in many ways!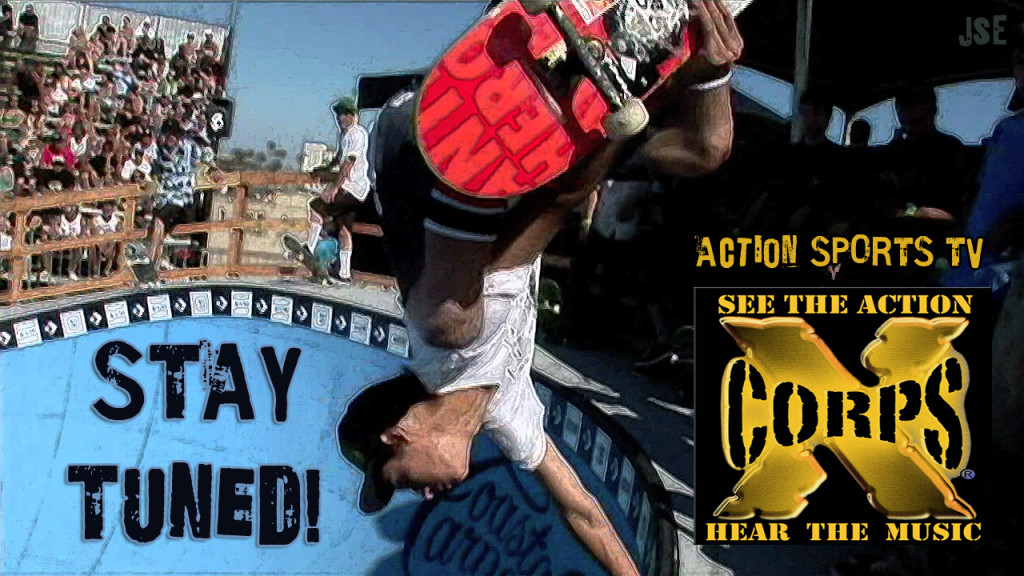 In upcoming posts here I will be talking a LOT about the unique role of MUSIC and the use of MUSIC VIDEOS and artist interviews and appearances in each XC Action Sports and Music episode so Stay Tuned!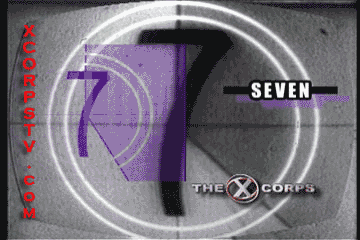 See The Action Hear The Music Join The Xcorps!
Stu Edmondson
executive producer
Xcorps TV
©2015TheXcorps

* Below is a VIDEO link to segment one in our latest XCORPS TV episode called 'AIRSTYLE' featuring Action Sports champ and promoter Shaun White's and his Air & Style mega enormous snowboarding, ski and music event held in Pasadena California.
Xcorps Action Sports Show #60.) AIRSTYLE – seg.1
WANT YOUR OWN WEBSITE or Happening Blog? – Sign Up Here!
NAMECHEAP Web Hosting and URL's