Xcorps Action Sports TV X PRESS New Video Release – Ed Gillet Solo Paddles CALIFORNIA to HAWAII with NO SUPPORT SHIPS or RADIO COM
Saturday September 1, 2018 "Kayak To Hawaii" VIDEO RELEASE seg. 1.

Xcorps TV has previously featured Hawaiian watermen Gerry Lopez and Garrett McNamara on the show now presents an unsung hero in the adventure world. Few have heard of a long distance sea kayak adventurer named Ed Gillet who in 1987 at 36 years old was the first person known on Earth to SOLO paddle a kayak – NO SUPPORT SHIPS or RADIO – from California to Hawaii – a record that though challenged still holds now in 2018!
Ed has been a teacher in San Diego.
WATCH VIDEO BELOW
ED finally finished a book on his ocean adventures for release on Amazon – link below:
In the summer of 1987 Ed Gillet achieved what no person has accomplished before or since, a solo crossing from California to Hawaii by kayak. Gillet, at the age of 36 an accomplished sailor and paddler, navigated by sextant and always knew his position within a few miles. Still, Gillet underestimated the abuse his body would take from the relentless, pounding, swells of the Pacific, and early into his voyage he was covered with salt water sores and found that he could find no comfortable position for sitting or sleeping. Along the way he endured a broken rudder, among other calamities, but at last reached Maui on his 63rd day at sea, four days after his food had run out. Dave Shively brings Gillet's remarkable story to life in this gripping narrative, based on exclusive access to Gillet's logs as well as interviews with the legendary paddler himself.
Xcorps has known eXtreme Kayaker Ed Gillet since the mid 80's in Point Loma San Diego when he was preparing for his over the edge deep ocean adventure to Hawaii!  XCTV producer Stu Edmondson was then working at Point Loma Camera and sold Ed the Nikon Action Touch 35mm waterproof film camera that took these pictures documenting the journey – one of the few electronic devices that did not fail during the 2 month sea trip.
This video interview took place in San Diego in 2000 where Ed recalls the challenges of the grueling 63 day 2400 mile sextant guided open sea journey.
See what Ed says kept him going and check out the shots he took along the way on his unsupported solo trip from Monterey Ca to Maui Hawaii.
Great POV video ACTION rolling with the MUSIC here with Ed taking on some fun breaking waves off Ocean Beach San Diego California. This video was shot with pre GoPro water cams attached to his kayak!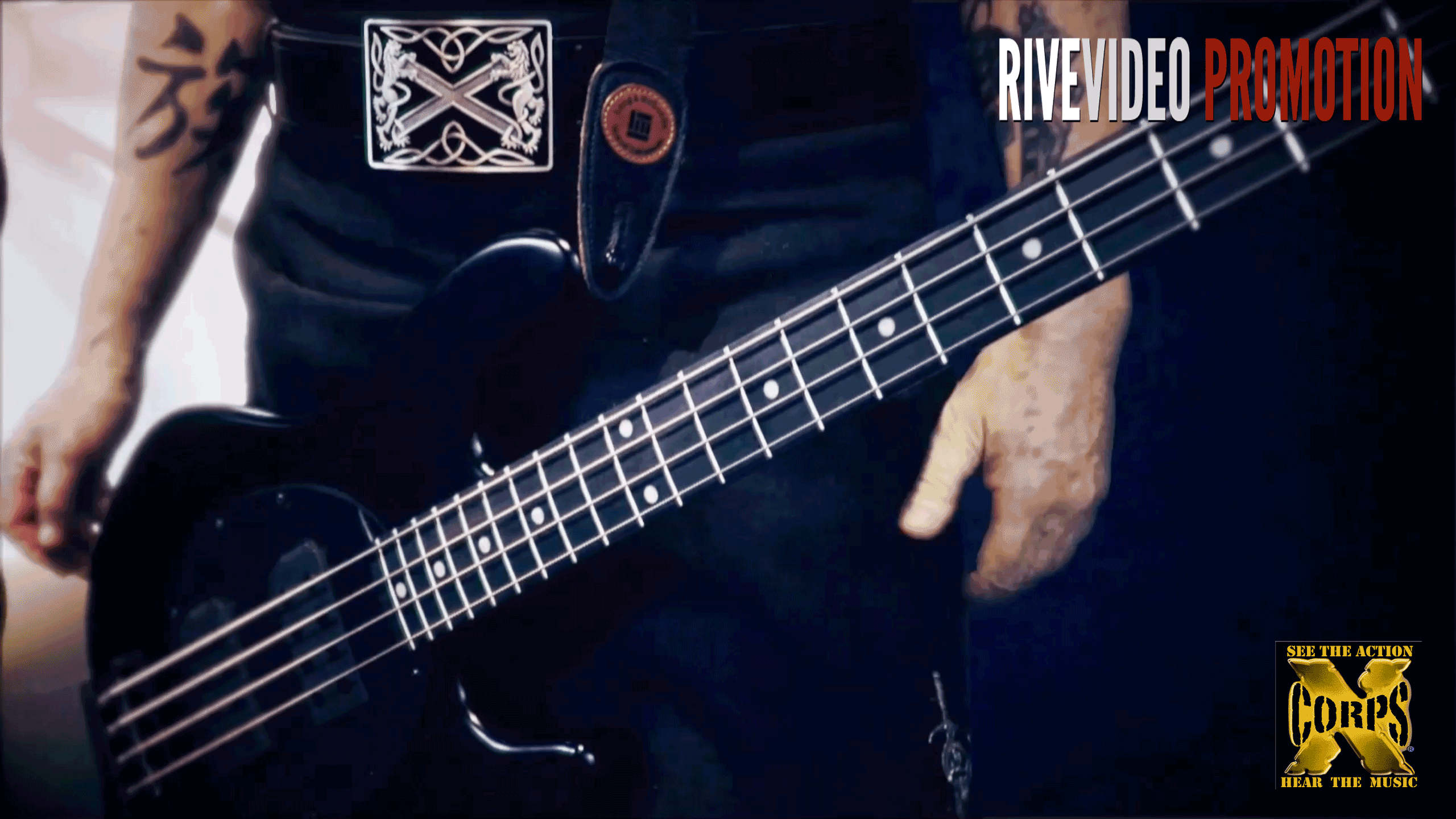 Music from Rive promoted band Snake And The Chain featuring musical artists Snake Allen, Kuryakin and Bif Naked doing their song "Heavy"…nice fit!
Download Snake and the Chain Music:

See The Action Hear The Music Join The Xcorps!
©2018TheXcorps Trt 3:45 9/2018 A JSE FiLm
Action Sports Music TV
http://www.ActionSportsMusicTV.com/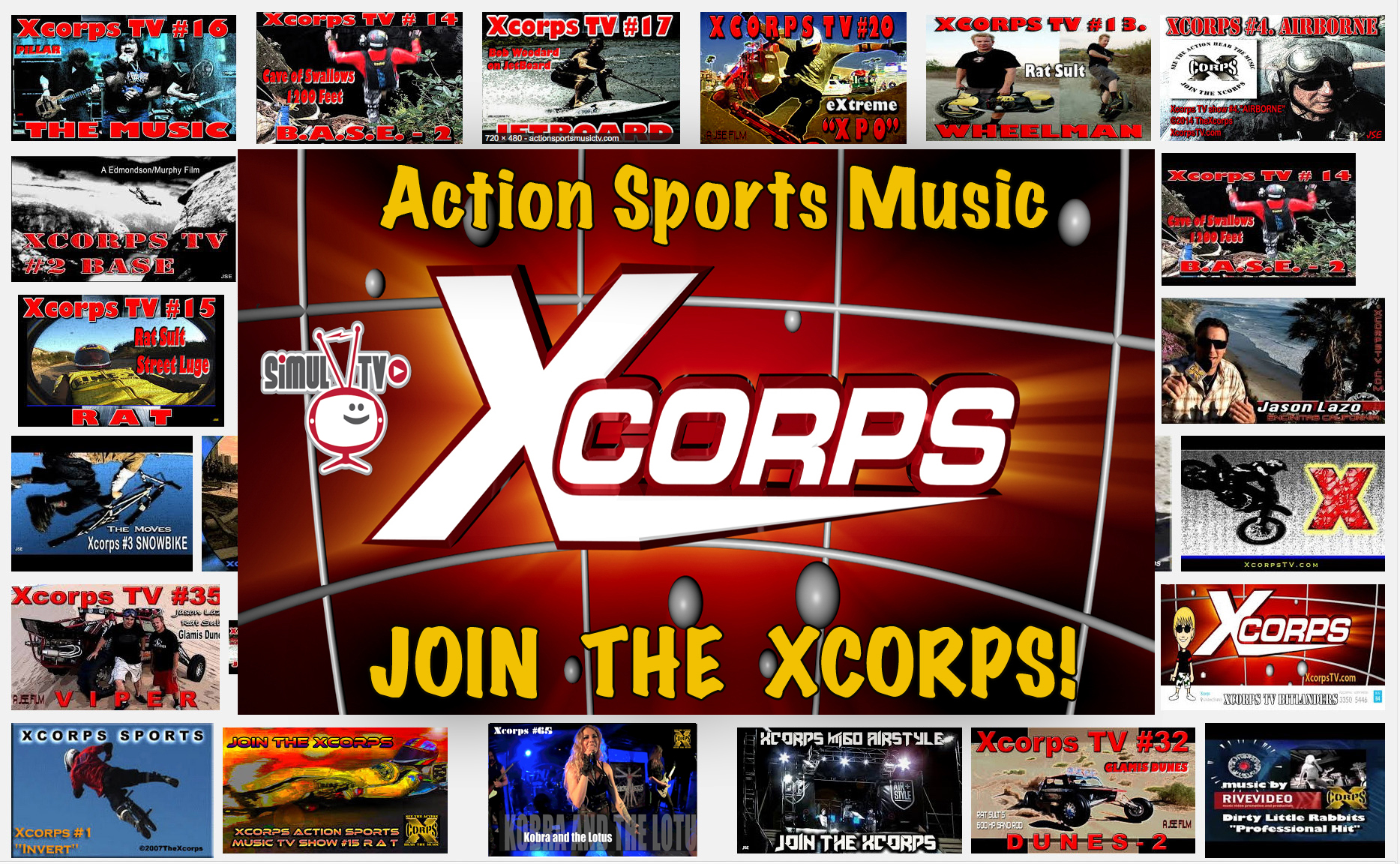 SUMMER Oceanside California
Just another Summers day with Xcorps TV producer Lisa Edmondson along with the Hot Tomato Johnny Jones ROCKING some JET SKIS doing some wave riding outside Oceanside Harbor north of San Diego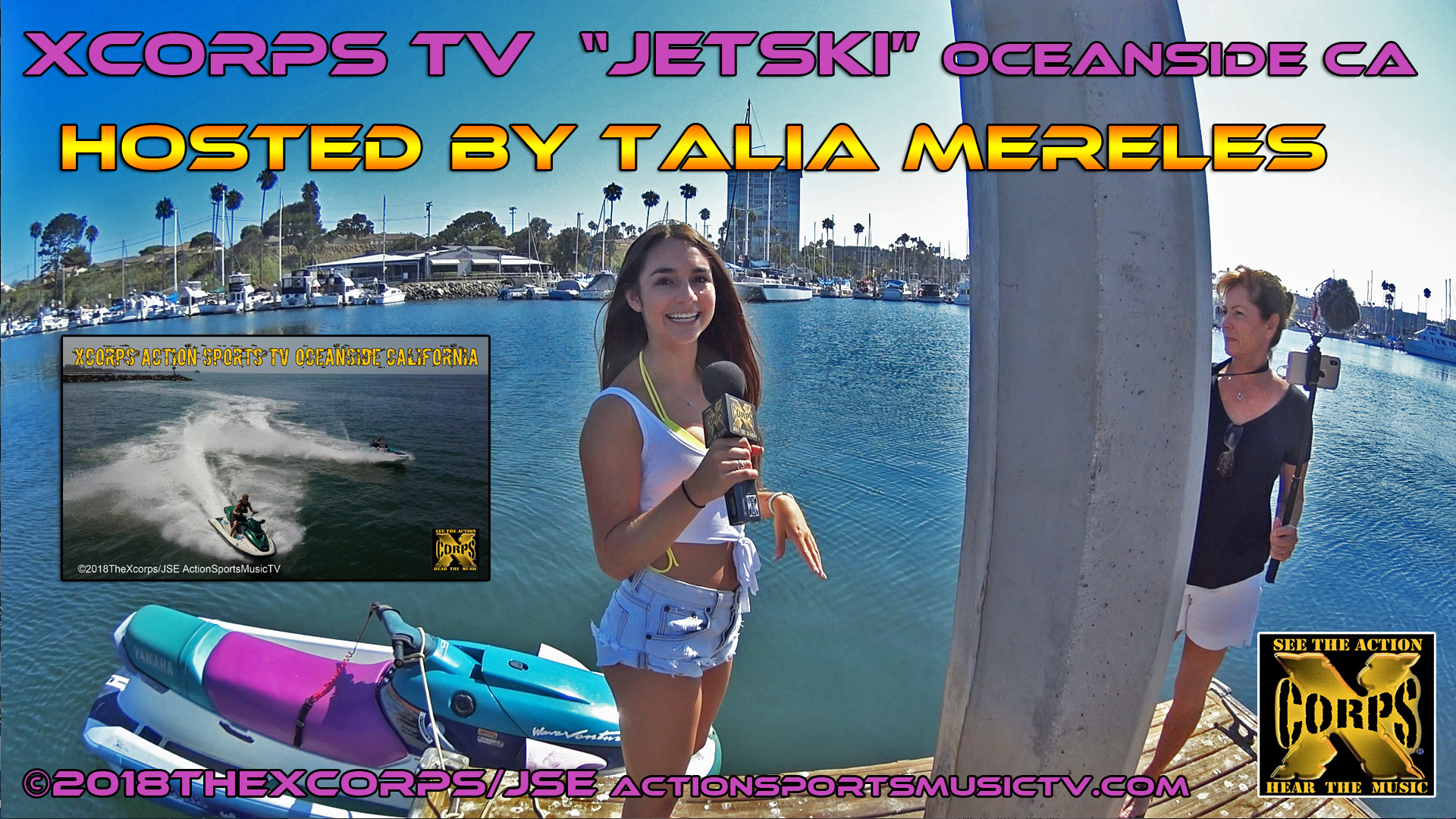 This is the debut of XCTV show host Talia Mereles…Have a look at her reporting style!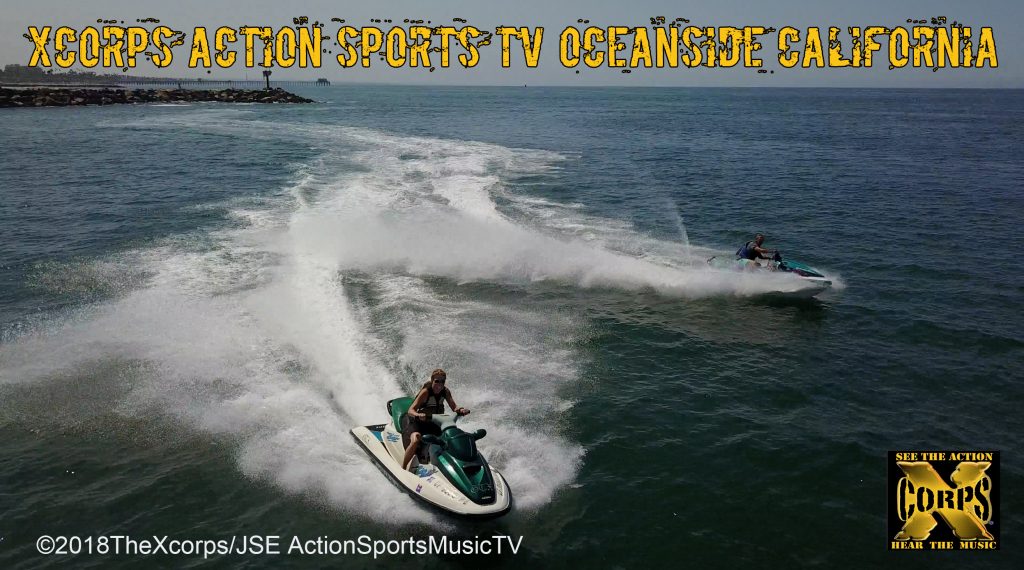 XCTV presents surf scenes along the Southern California coast.
See The Action Hear The Music Join The Xcorps!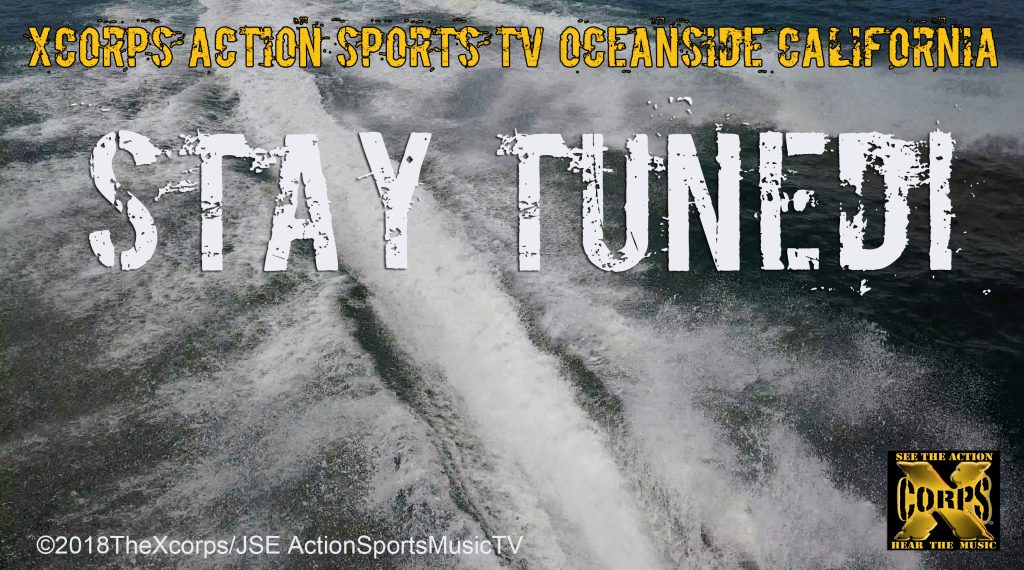 A JSE FiLm ©2018TheXcorps
Stay Tuned to XCTV Surf Recon Video!
Action Sports Music TV
http://www.ActionSportsMusicTV.com/

Xcorps Action Sports Music TV rolled cameras on the MONSTER TRUCKS at the San Diego Fair.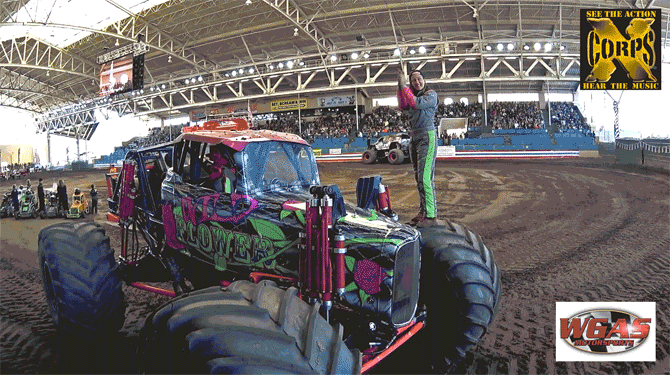 Xcorps Action Sports Music TV seg.1 – VIDEO BELOW –  Monster Truck Action POV
Rosalee Ramer drives the Monster Truck WILD FLOWER and her father Kelvin Ramer rolling in TIME FLYS at the San Diego County Fair July 4, 2018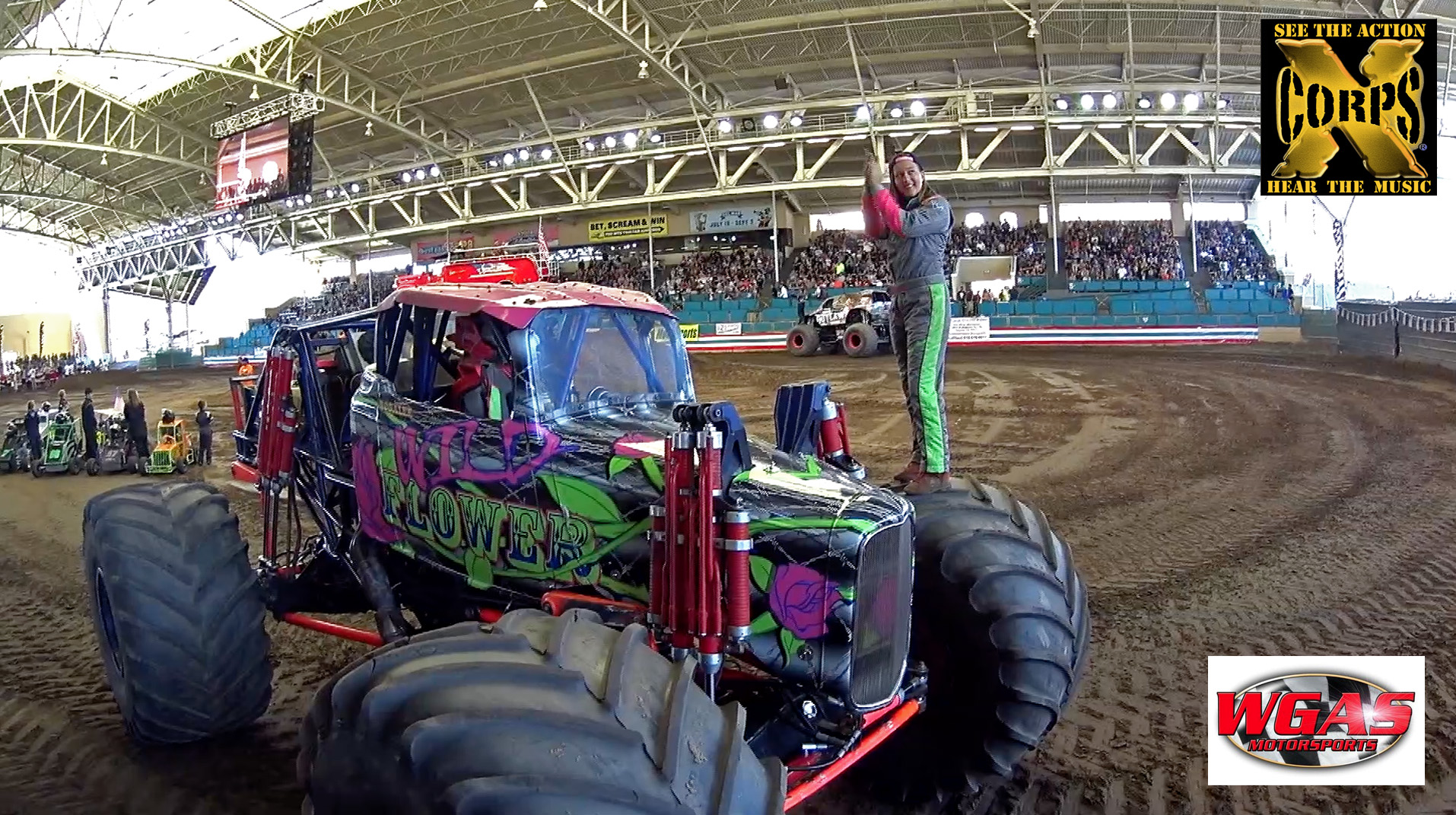 Hosted by Rat Sult.
Monster Truck Action rolling with music video from RIVE promoted Brooklyn NYC solid rock band CRIMSHAW performing their song MONSTER!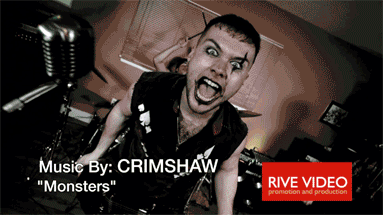 See the Action Hear The Music Join The Xcorps…Stay Tuned!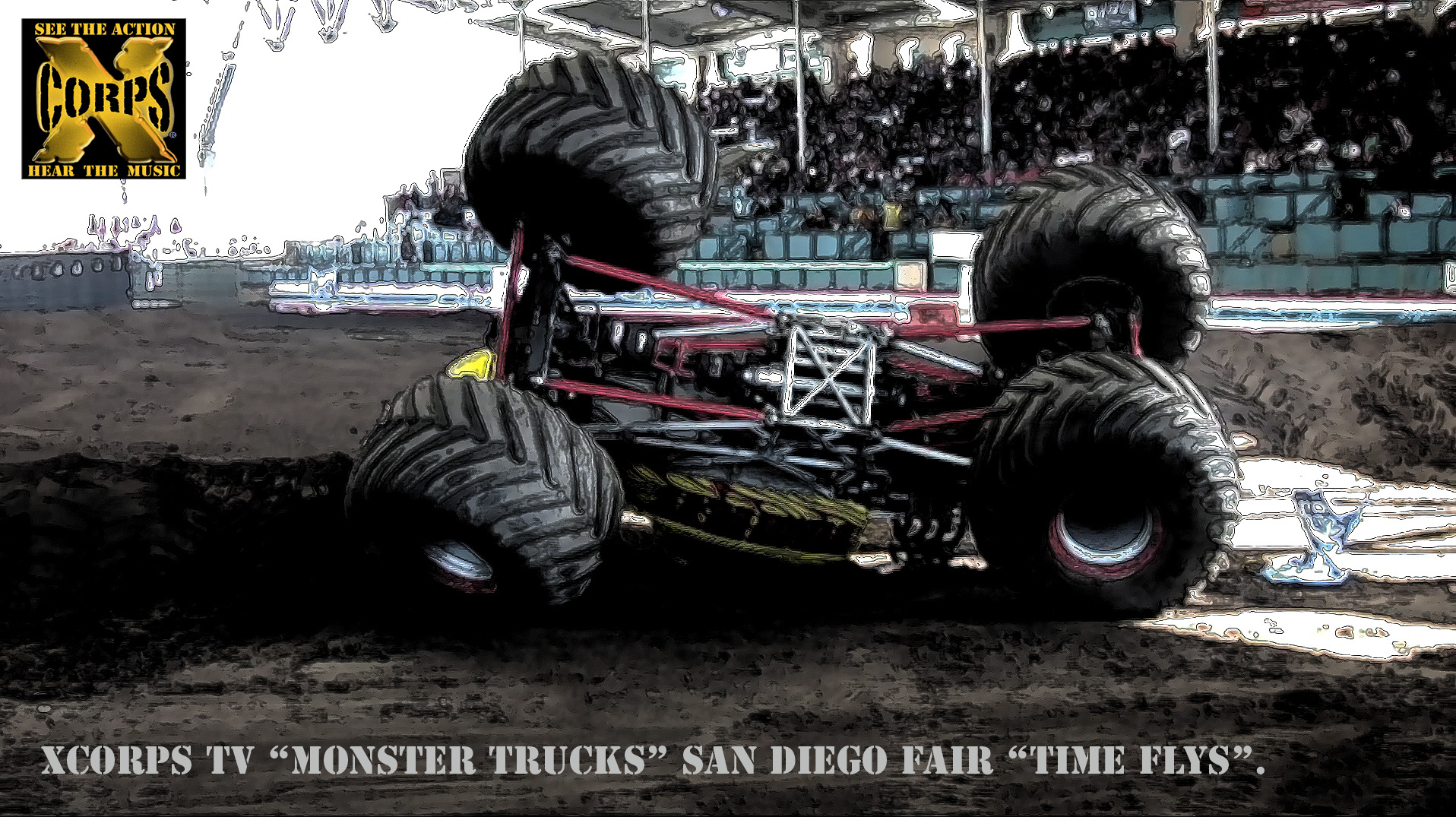 A J.S.Edmondson Film ©2018 TheXcorps
ActionSportsMusicTV.com

New Show Episodes Released from Xcorps Action Sports Music TV Encinitas California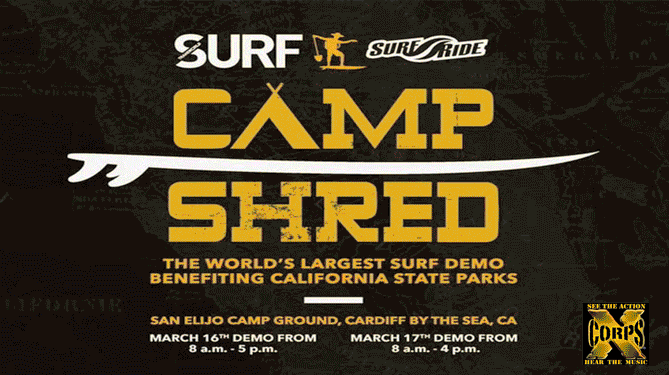 XCTV went Over the Top with the release of its first round of 65 show episodes and now Xcorps Action Sports Music Lifestyle TV has just released another 40 NEW original half hour format shows to its the world viewing audience including LIFESTYLE FASHION and MUSIC shows as well as a new XC branded MOTOR SPORTS TV series!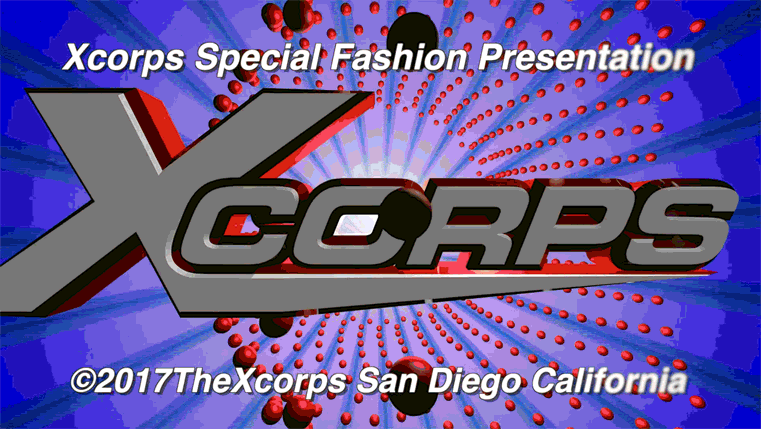 XCTV NEW Show Titles Released to AIR

Xcorps TV San Diego California 40 NEW Shows Releases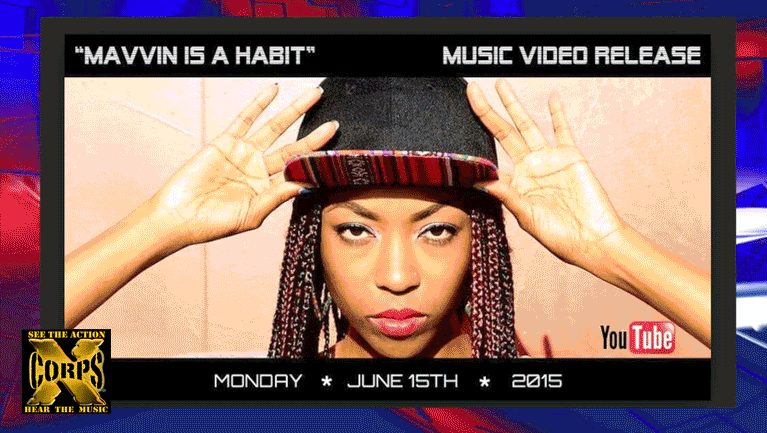 Xcorps TV is currently in production with the following completed titles:
All shows are Trt:30:00 with 6 min. spots FCC broadcast TV format.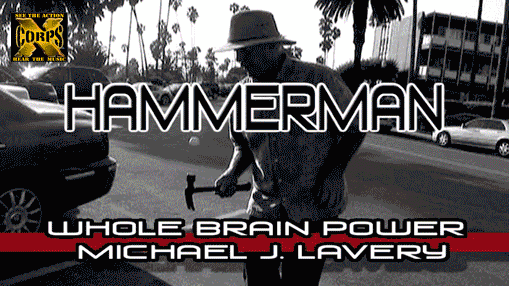 XCORPS ACTION SPORTS TV
XCORPS 65 JUMP CHAMPS – Off Road Vehicle Jump Track in Ca
XCORPS 66 DIRT DUEL – Off Road Skateboard Event in California
XCORPS 67 X MIX – Extreme Skateboarding and 10 Mile Luge Run
XCORPS 68 X ROCKET – Personal Space Travel and Mig-21 Fighter Jet Flight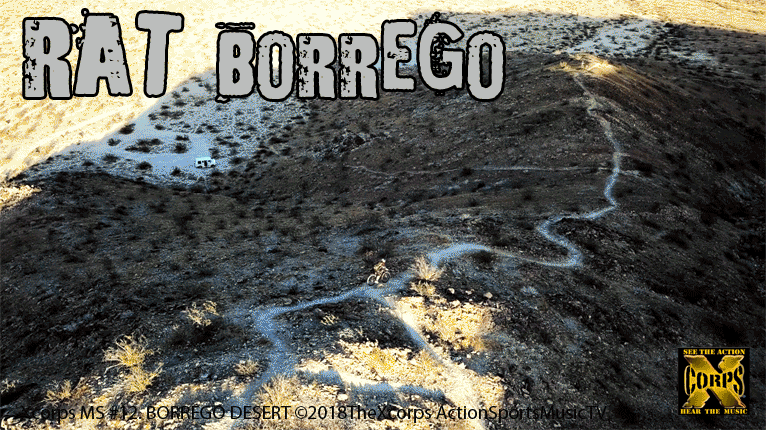 XCORPS 69 DOWN HILL – Dirtboarding and Pool Skating in California.
XCORPS 70 BIG WAVES – Monster Wave Surfers in Hawaii
XCORPS 71 CAMP SHRED – Worlds Largest Surfing Gear Demo
XCORPS 72 CRATER LAKE – Xcorps Road Trip to Crater Lake Oregon
XCORPS 73 HAMMER MAN – Antique Firearms and Extreme Brain Skills
XCORPS 74 HAWAII PEACOCK BASS – Fresh Water Peackock Bass Fishing Kauai Hawaii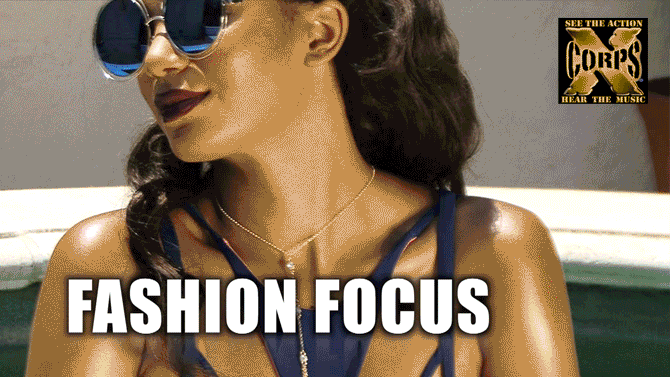 XC FASHION TV
XC Fashion TV 1 – SWIMWEAR – Isla Aditi Swimwear Models Photo Shoot LA
XC Fashion TV 2 – Fashion FILM FEST 1 – La Jolla California Fashion Film Festival
XC Fashion TV 3 – Fashion FILM FEST 2 – La Jolla California Fashion Film Festival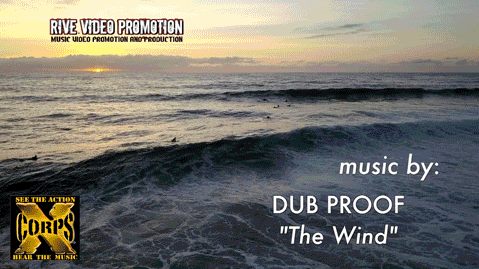 XC MUSIC TV
XCORPS MUSIC 1 SWITCHFOOT – Surf Show with SWITCHFOOT Live at the Beach
XCORPS MUSIC 2 REGGAE MIX – PLPCC Party San Diego with Major Musical Artists
XCORPS MUSIC 3 CAMP SHRED 2 – Surfing and Music Scene in San Diego
XCORPS MUSIC 4 Jam On Rocks 1 – Deanna Bogart and Friends Jazz Blues Jam
XCORPS MUSIC 5 Jam On Rocks 2 – Deanna Bogart and Friends Jazz Blues Jam
XCORPS MUSIC 6 Jam On Rocks 3 – Deanna Bogart and Friends Jazz Blues Jam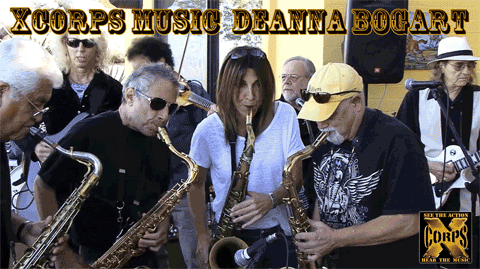 XC MOTORSPORTS TV
XC MS 1 BANDIT X – Resto Mod Rebuild 1979 TransAM
XC MS 2 SPEEDFEST – Coronado Classic Car Races San Diego Ca.
XC MS 3 CRUISIN GRAND – BIG Car Show in Escondido California
XC MS 4 WILD RIDES – Charger Steves WILD RIDES Car Show
XC MS 5 ANTIQUE DRAGS – Drag Track Action in Southern California.
XC MS 6 BARONA DRAGS – Drag Track Action in Southern California.
XC MS 7 CACKLE CARS – Early Era Dragsters Car Show in El Cajon Ca.
XC MS 8 ROD RUN – Car Shows in Las Vegas and Temecula California.
XC MS 9 BURGER RUN – Car Show in Vista California
XC MS 10 SANDSTONE CANYON – Borrego California 4X4 Desert Adventures
XC MS 11 TRAIL DUSTER – California Desert 4X4 Action and Borrego Days Parade
XC MS 12 BORREGO DESERT – Rat Rides his Mountain Bike in the Borrego Desert.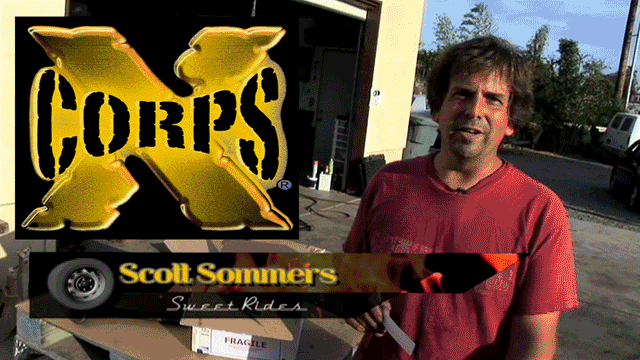 All shows Broadcast ready with commercial spots Trt:30:00
See The Action Hear The Music Join The Xcorps!
©2018TheXcorps
ActionSportsMusicTV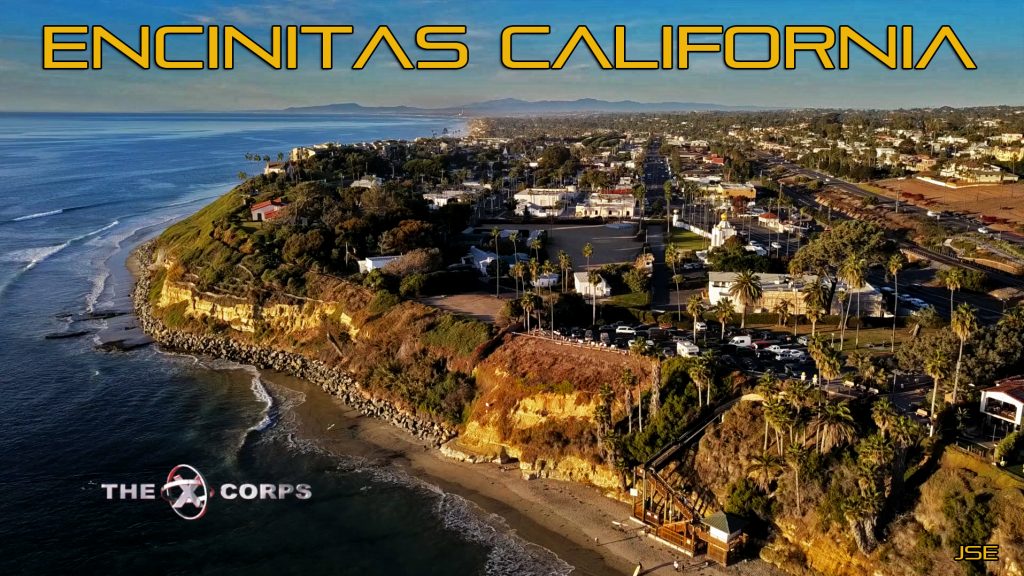 Xcorps TV airing this week Nationally on COX MEDIA YUR VIEW Thursdays at 9:30 PM
In San Diego Xcorps Airs on COX ch.4 Thursdays at 9:30 PM – XCTV also STREAMS 24/7/365 LIVE on Simul TV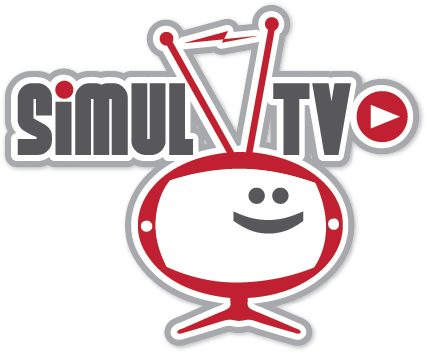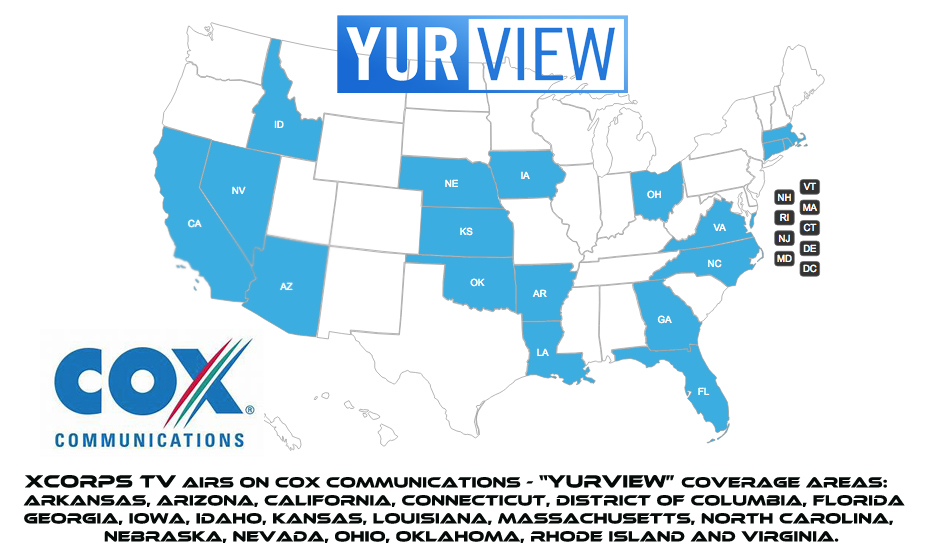 See The Action Hear The Music Join The Xcorps!
CONTACT XCTV
http://actionsportsmusictv.com/index.php/xcorps-tv-contact/
 BINGE WATCH FULL Xcorps Show Episodes 1-65 – NO COMMERCIALS!
http://actionsportsmusictv.com/index.php/xcorps-tv-watch-full-shows-1-64/
©2019 TheXcorps  Xcorps TV is based in Encinitas California
ABOUT XCORPS TV
http://www.ActionSportsMusicTV.com