Xcorps TV Special Presentation – Surf Shooters – Lost And Found part one and two: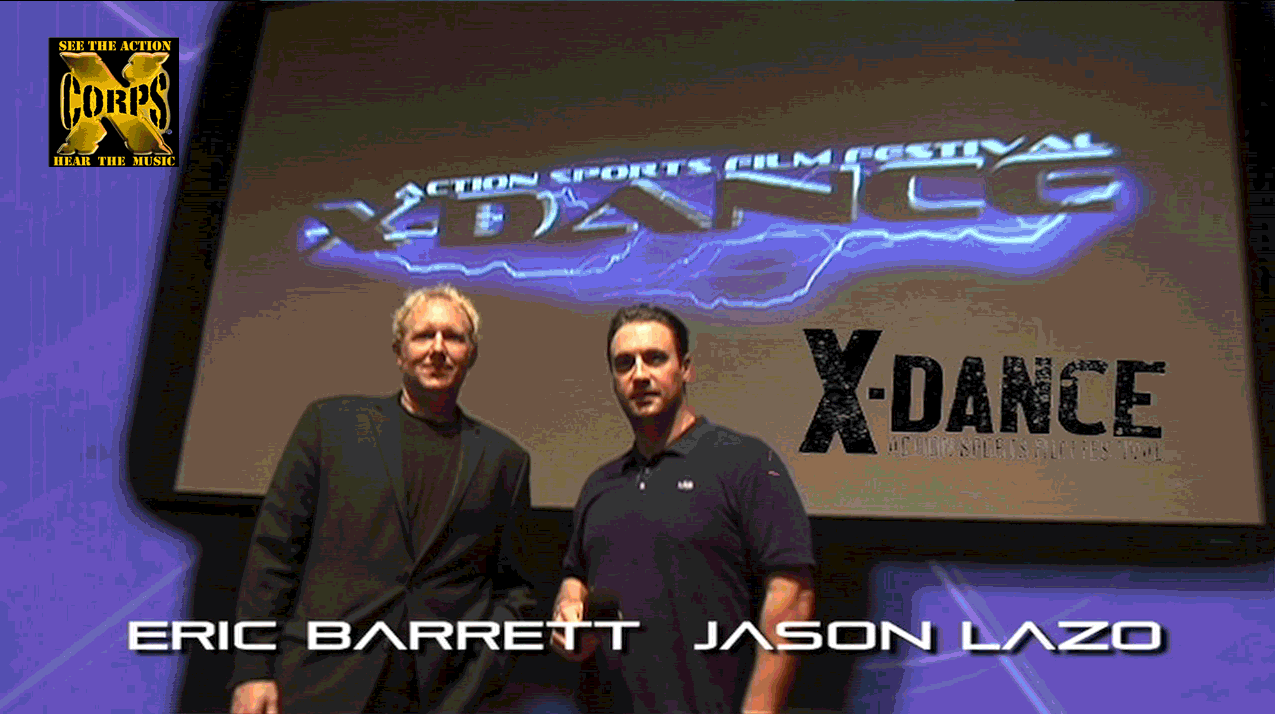 Xcorps Surf Shooters Series #1.) LOST and FOUND seg.2
This is segment 2 of a series of new Xcorps short films featuring the Shooters of Surf or the photographers and film makers that have contributed in their own creative and historic ways to the sport of Surfing!
This film report focuses on Doug Walkers surf film Lost and Found with Xcorps host Jason Lazo talking to surf photo legend Dan Merkel about what he thought about the film and when his career took off as a surf photographer.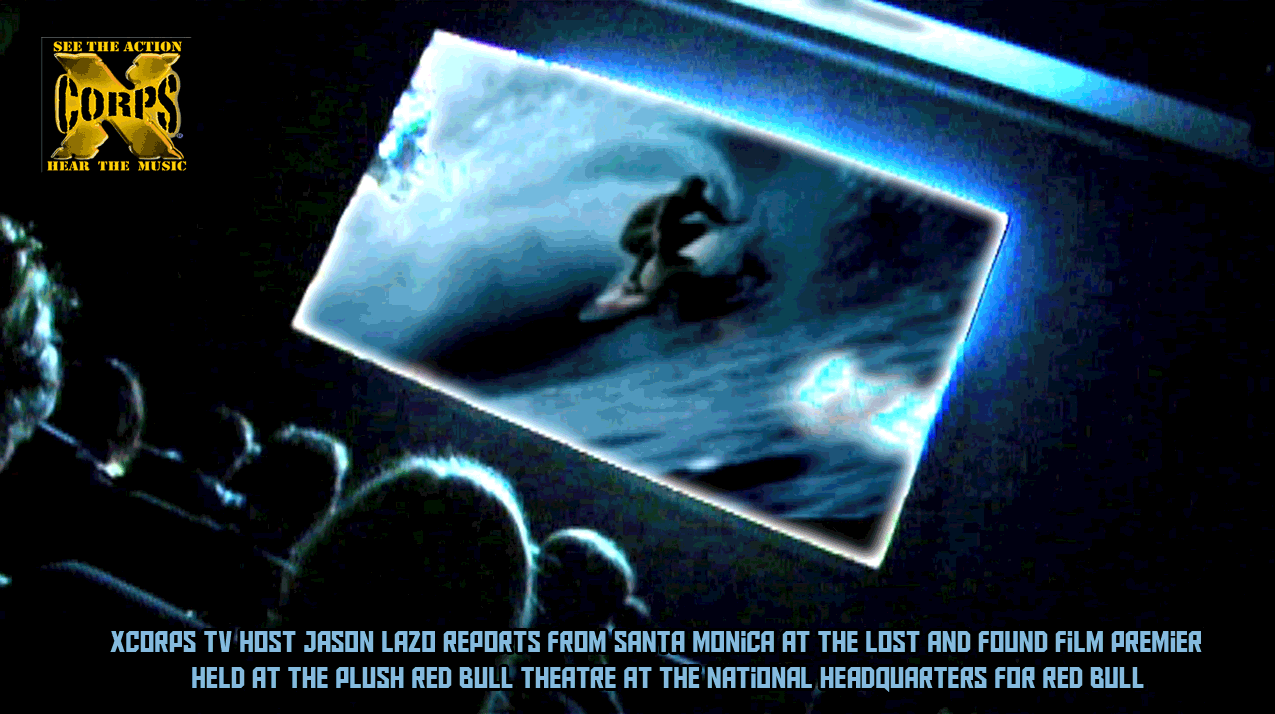 XCTV host Jason Lazo reports from Santa Monica at the Lost and Found film premier held at the plush Red Bull theatre at the national headquarters for Red Bull
After talking to Dan Merkel Jason talks with X Dance director/executive producer Eric Barrett about Lost and Found and the action sports film festival X DANCE held every year in SLC Utah during the Sundance film festival. Stay tuned for Xcorps reports from that scene!
Music: This Xcorps special presentation features the surf tuned sound from the San Diego Sunset Cliffs surf beach band The Naked Ones. Xcorps host Bob Woodard brought this band to the Xcorps many years ago and the fit is still right with this bands songs rolling behind the BW still surf shots by Dan Merkel! Sweeet! These tones of BW are not digital folks! The real silver stuff! Thanks to A-Frame Media for great examples of Dans work.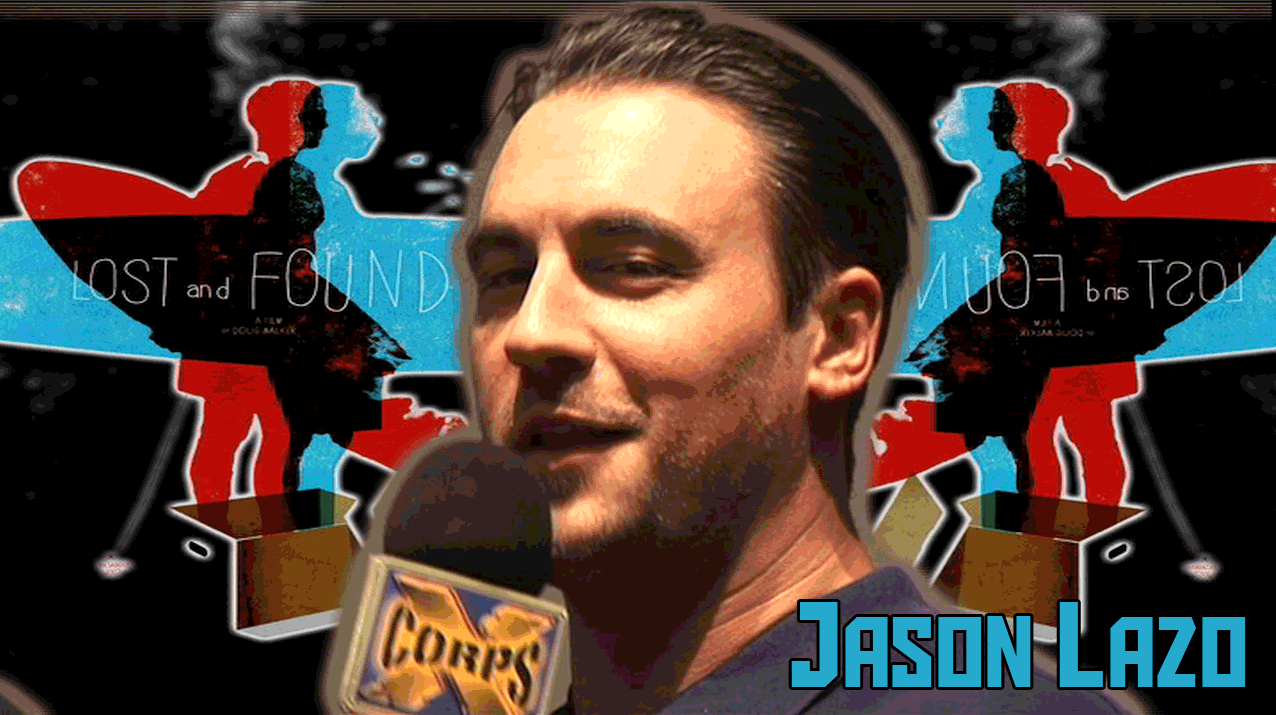 PRESS – The film Lost and Found:
In 2007 Doug Walker found roughly 30,000 missing film negatives from the Surfing Magazine archive at a Pasadena swap meet. After spending 1 year organizing the collection Doug decided to reunite them with their original sources and subjects. He figured there just may be a story there. For the last 3+ years Doug has been capturing stories that if not told will be lost. This is Lost and Found.

Starring Aaron Chang, Dan Merkel, Bob Barbour, Bernie Baker, Buttons, Greg
Weaver, Jock Sutherland, Rory Russell, Larry Bertlemann, Bobby Owens,
Duncan Campbell & Gerry Lopez.
Xcorps TV Special Presentation – Surf Shooters – Lost And Found seg.1 and 2
WATCH VIDEO BELOW:

A J.S.Edmondson Film
10-2011 original release part 1 and 2 TRT-ea. 6:14/6:45
©2018 The Xcorps
X-Dance www.x-dance.com
Mirror Films www.mirrorfilms.tv
HYPE @ HypeWorld
http://www.hypeworld.com/
A Frame Media – Dan Merkel