XCORPS TV Show 58. LIBERATOR – Xcorps TV Presents B-24 LIBERATOR – Mission So Cal – A special USA military classic historical aircraft tribute presentation hosted by Jason Lazo!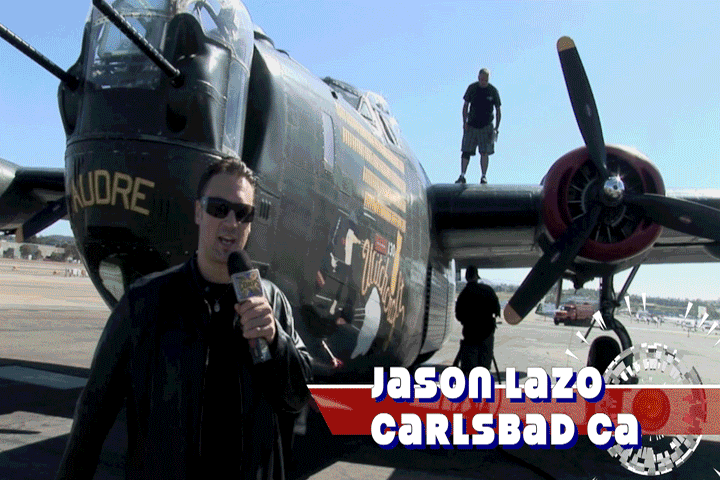 This Xcorps special film episode gives the viewer the B-24 flying eXperience – a feeling similar to FLYING in a LOCOMOTIVE train at 250 mph with the windows down!

SHOW VIDEO – CLICK BELOW – Xcorps TV #58. B-24 LIBERATOR – Segment One VIDEO – Cockpit of B-24

Xcorps TV Presents B-24 LIBERATOR – Mission So Cal – Full Length Show VIDEO

Check Out This Cool B-24 Liberator Stuff!
For this episode as with all XC episodes we recommend viewers crank up the volume and actually FEEL the 7000 HP power band vibrations from the Liberators 4 Pratt and Whitney R-1830 radial engines recorded by special microphones placed onboard the B-24 while flying in this classic piece of American history on a mission over southern California!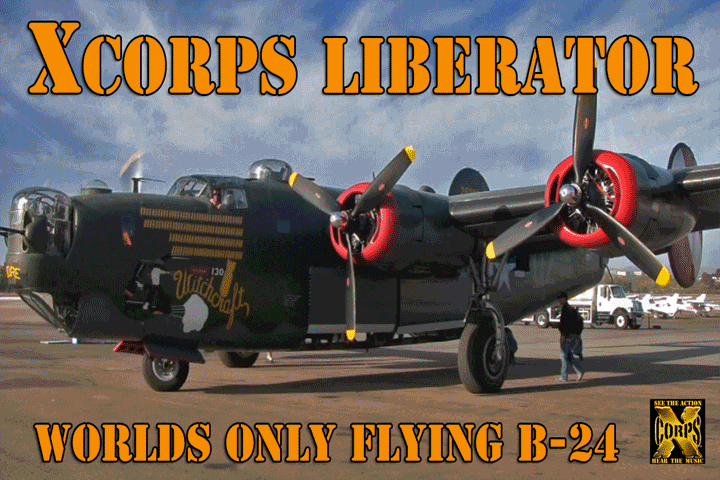 Xcorps TV took 2 years to produce this particular show with extensive tours of the plane from cockpit to tail gun with Collings Foundation crew member Derick "Otter" Ward who has the full history on the plane called "Witchcraft". See how many combat missions this plane and crew of 10 actually flew during WW-2!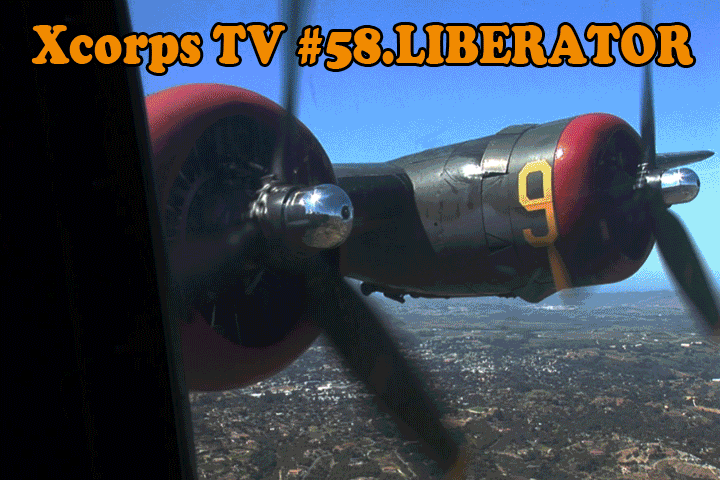 In this video hear the tower and pilot radio chatter sound track for the full B-24 experience hosted by the high flying high energy host reporting from Xcorps Jason Lazo who tours the plane during the high powered flight from Carlsbad to La Verne California on a crystal clear day with spectacular HDV video shot out of the planes open side 50cal gunner doors!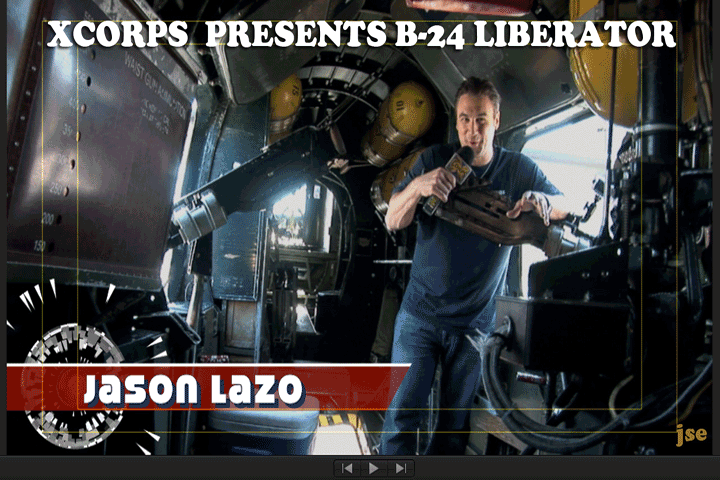 The Collings Foundation based in Massachusetts restores vintage military vehicles and aircraft across the United States offering public flights in their B-24 and B-17 planes as well as many other vintage aircraft they restore and maintain.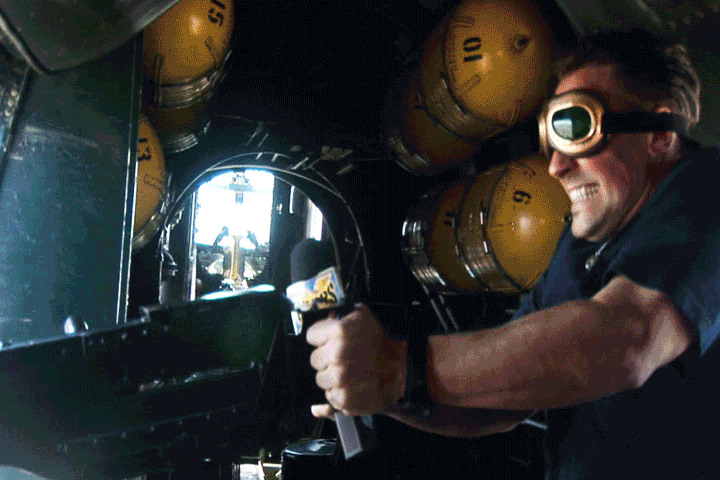 Historically the B-24 Liberator was the work horse bomber during WW-2 with 18,000 original planes produced – the most of any large aircraft and this B-24 Witchcraft is the ONLY one left flying in the world!
The Collings Foundation "Witchcraft" B-24 was built by Consolidated Aircraft in San Diego California during WW-2 so it was appropriate that this XC show was shot in Carlsbad near the planes birthplace!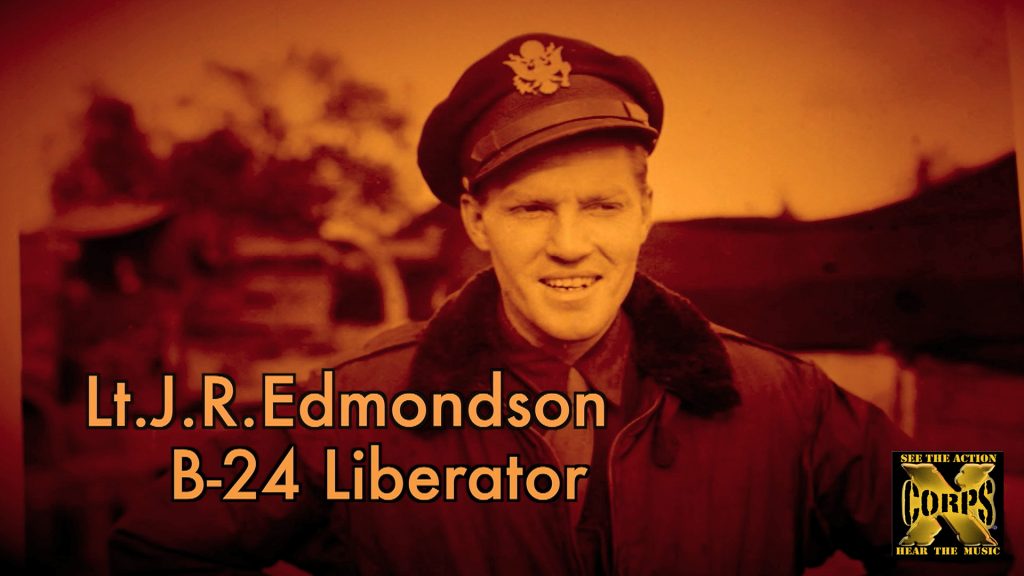 Produced by J.S.Edmondson whose father Lt. John R.Edmondson flew as navigator/bombardier on many B-24 'Liberation' missions in WW-2.
Check out this episode of The Xcorps representing an Xtremely cool Xcorps style of reporting – journalistic – unscripted – reporting on any type of action sport or adrenalized adventure that comes along!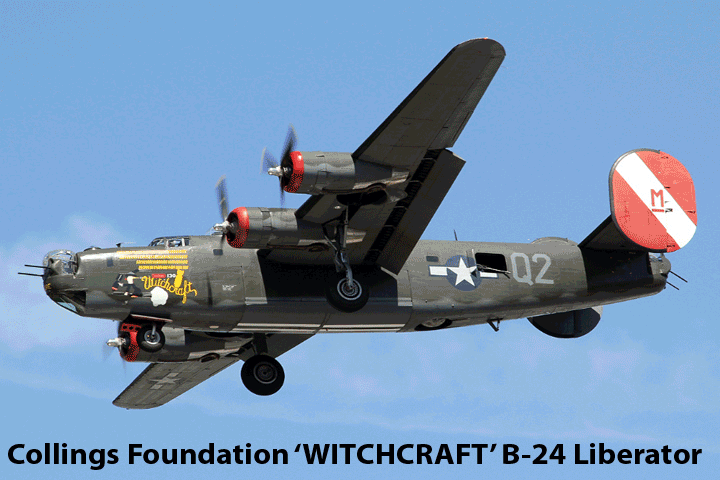 Special Thanks to the COLLINGS FOUNDATION – Hunter Chaney, Derick "Otter" Ward, Jim Harley, Joe Cosmano, Ryan Keough and Robert Sichterman.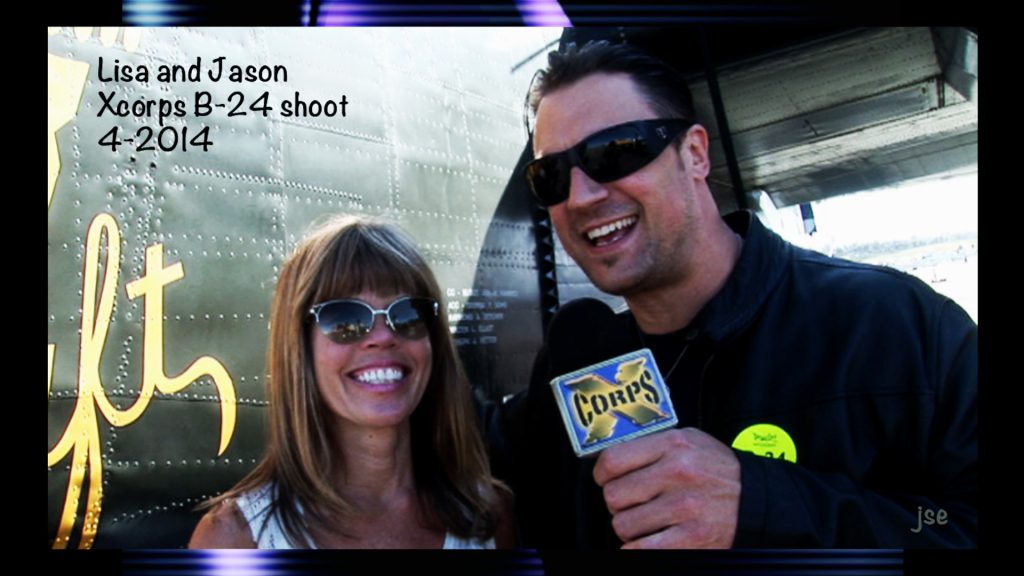 Also many thanks to the Carlsbad and La Verne Ca airports, US Customs and Border Protection Officer Henry Gomez.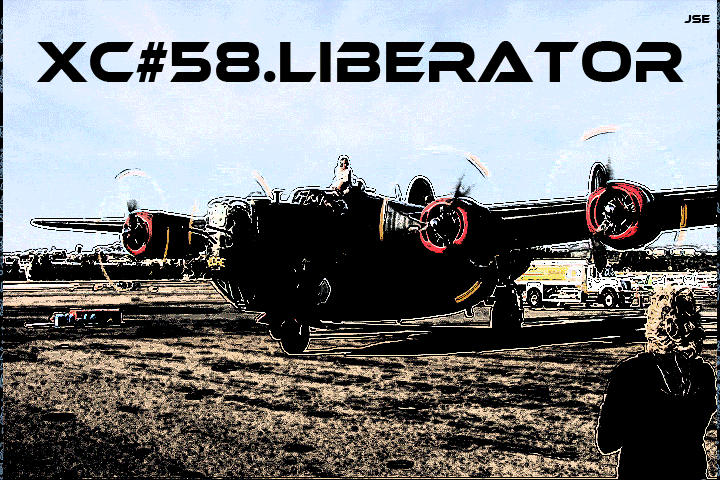 Music by Dogs of Bali "Street Dance in LA" c/o Grant Olsen.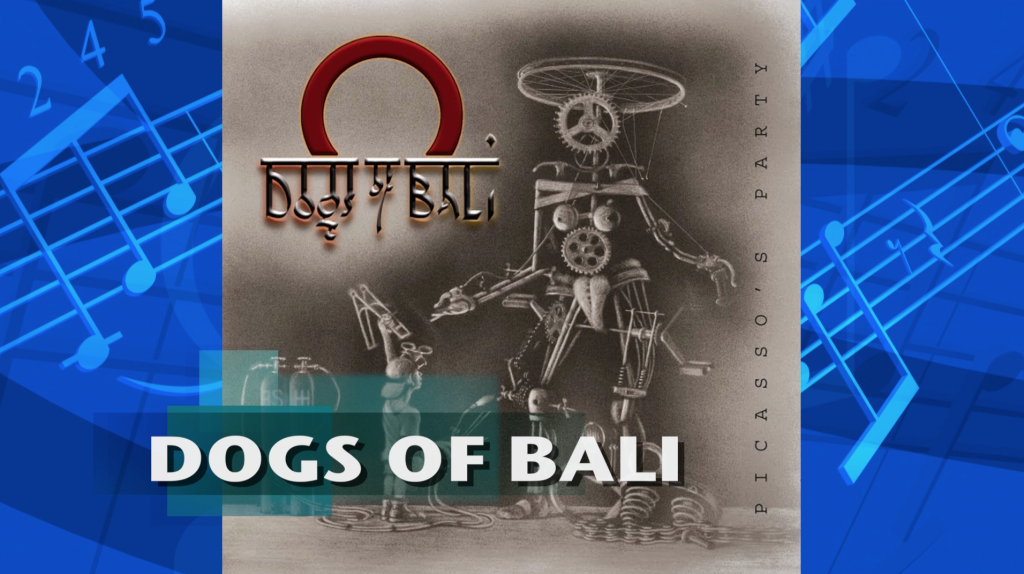 Xcorps B-24 LIBERATOR Video TRT-22:00  A J.S.Edmondson Film – ©2017 TheXcorps 9/2014 Release on TV – Stay Tuned!
Just another day on the XCORPS!
Check out this cool B-24 LIBERATOR Stuff!
See The Action Hear The Music Join The Xcorps!
http//www.actionsportsmusictv.com/