Xcorps Action Sports Music TV #62. BAJA BLUES – Full Show –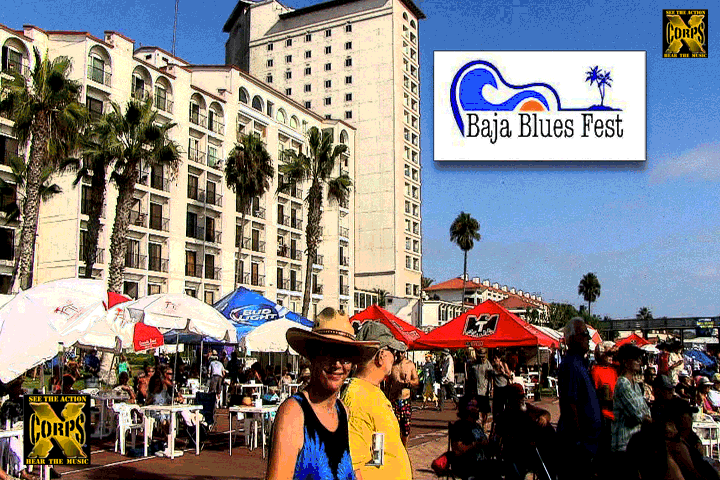 The Xcorps TV crew heads south of the border for this getaway adventure show episode covering a seaside blues music festival along with exciting dune buggy action down in Rosarito Beach Baja Mexico.

Rat Sult reports from the beautiful Rosarito Beach Hotel Mexico which is about 26 miles south of Tijuana and the U.S. border.

Watch FULL XC Show BAJA BLUES Click below – NO COMMERCIALS!
The all American sounds of the blues are drifting on the Pacific ocean winds at the Baja Blues Music Festival held in Rosarito a muy bonito beach city of about 90,000 and the farthest west of any place in Mexico.
Check out the funky jazzy bluesy beats here on Xcorps TV provided by headliner band San Diego's Tommy Castro and the Painkillers followed by Tijuana blues maker Hola Soy Lola and her band. Additional vocals by bluesman Mopar Murray with his BLUESMAN voice and BIG friendly smile!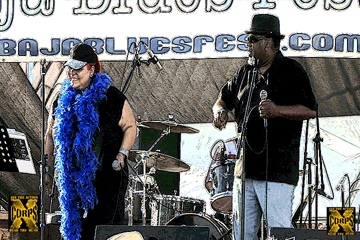 Segment 2 in this XC episode opens up with San Diego's best blues band award winners the Bayou Brothers having some Cajun fun with vocalist Michele Lundeen taking part in the performance here in this beautifully laid back Mexican beach resort!

Xcorps seg. 3 displays the super scenic Pacific Ocean view from the 18th floor of Rosarito Beach Resort introducing the Backwater Blues band jamming with the guest musical artist Deanna Bogart charging BIG on the ivory keys and lending in on the vocals….Wow! XC host Rat Sult talks with this talented powerhouse and to event organizer and Backwater Band musician Tom Stewart.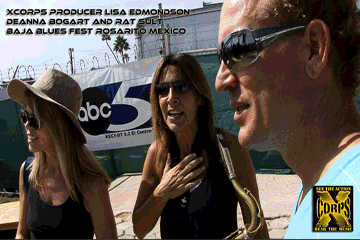 Part 4 of this Xcorps show charges straight at the camera with a fast paced blues number from Tommy Castro and the Pain Killers! Great shots of the bands onstage members Tommy Castro – guitar vocals, James Pace – keyboards, Bowen Brown – drums and Randy McDonald – bass.  XC host Rat Sult talks with band leader Castro about the Rosarito Beach Baja Blues event.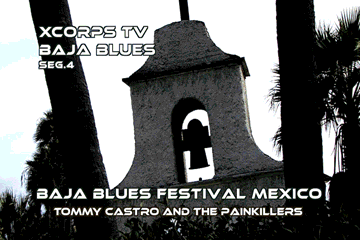 Next Rat Man takes the XC viewer a little farther south along the Baja California coast to the nearby Cantomar beach sand dunes for some wild ATV offroad quad motor sports action! Check out the ACTION shots of Rat rolling of course with a wide open throttle edited along with more pumping music from jammers Tommy Castro and the Pain Killers!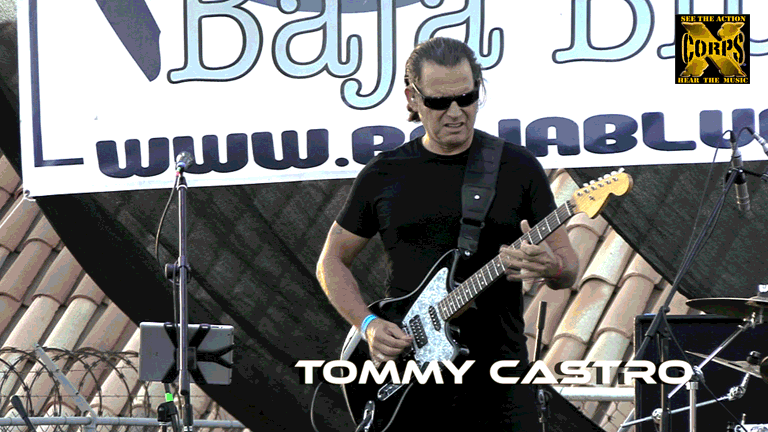 Segment 5 flavors this south of the border getaway eXperience episode of Xcorps with Rat Sult stopping for some spicey eats at BAJA CALYPSO just south of Rosarito at Giant Jesus Surf Spot K-38. Check out the tasty snacks created by the chefs and baristas at this cool coastal beach eatery! Rat talks to restaurant/music club owner Gilles Knafo about the menu and yes of course samples some calamari and cold cucumber tequila shooters! Try saying that 3 times fast!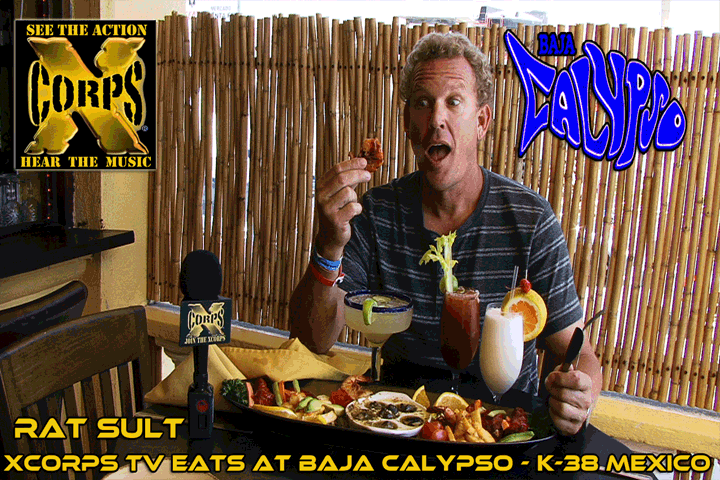 The show closes out with more action sports at Cantomar Dunes with a sweet sand dune scene and another performance from the Baja Blues Fest and some double beat blues from the Backwater Blues band.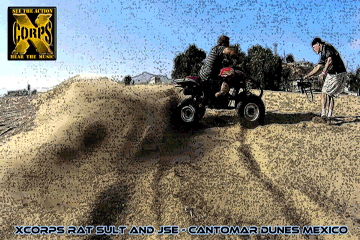 This Xcorps TV episode was hosted by Rat Sult. Musical artists performing at this event included Tommy Castro and the Painkillers, Deanna Bogart, Backwater Blues Band, Missy Andersen, Hola Soy Lola, The Bayou Brothers and Michele Lundeen.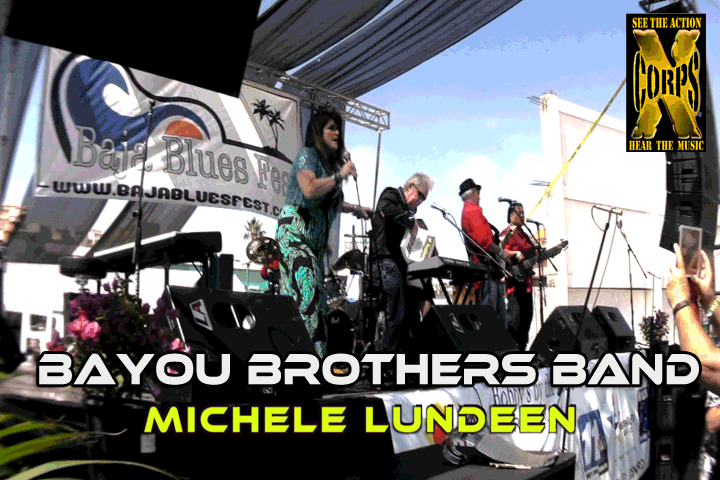 See The Action Hear the Music Join The Xcorps!
Stay Tuned and Groove On!
Xcorps TV #62. BAJA BLUES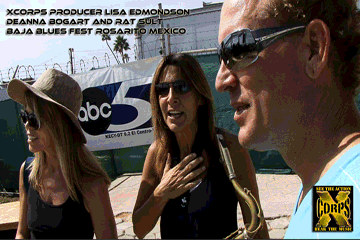 A J.S.Edmondson Film – Lisa Edmondson co-producer

9/2015 broadcast cable release
TrT-22:00
©2017 TheXcorps http://www.xcorpstv.com/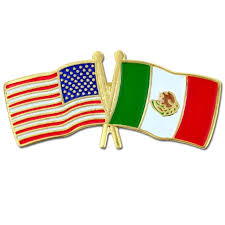 Adios amigos!