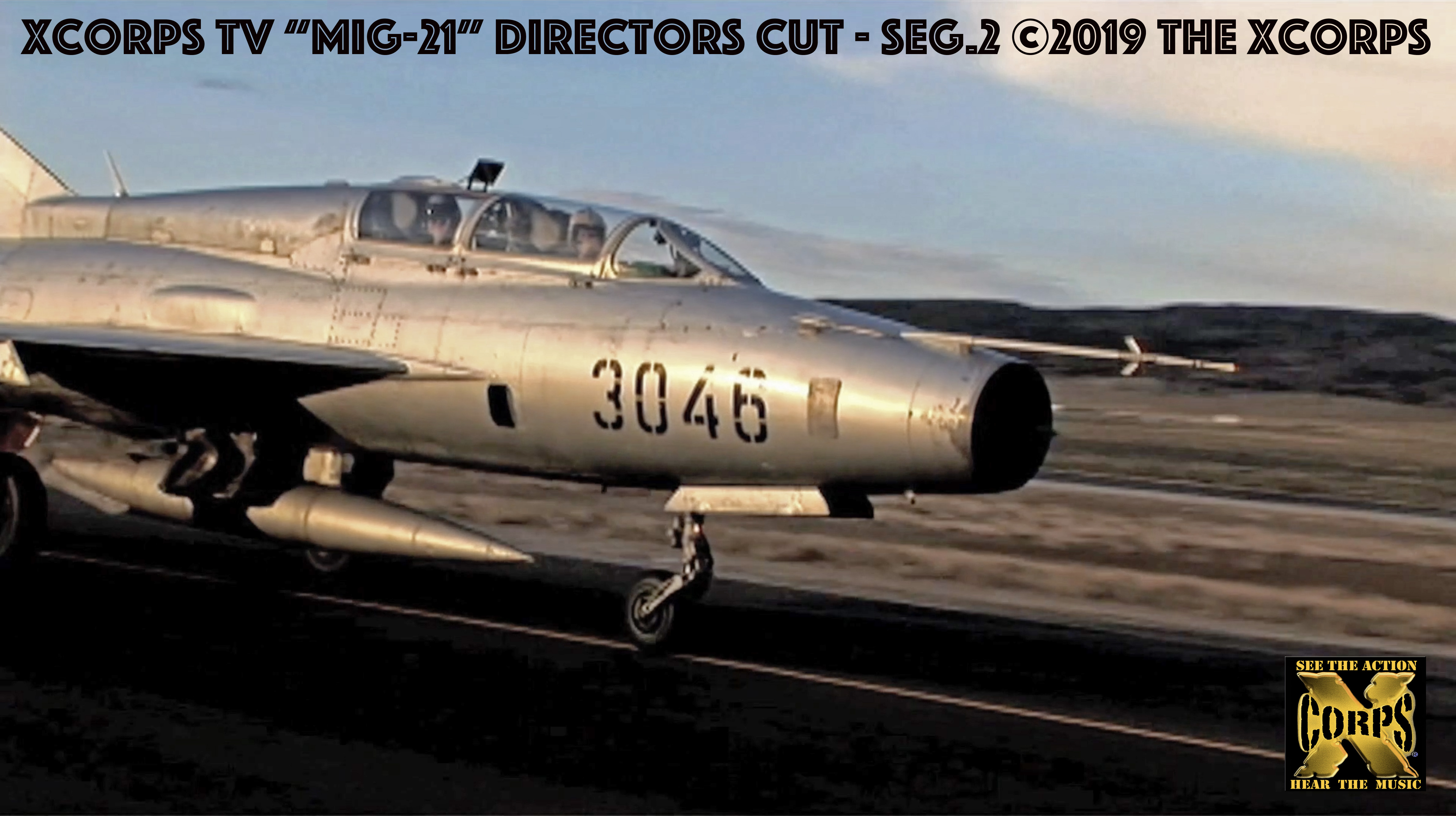 Xcorps TV Presents MIG 21 – DIRECTORS CUT – seg.2 –  The Xcorps goes fully ballistic in this special supersonic episode featuring host Jason Lazo strapping into a Russian MIG-21 combat jet fighter and hitting the afterburner! This special new version edit includes interview footage with pilot Billy Bob Ray talking about some of the acrobatic phat G maneuvers he put Jason through over Stead Air Field Area X near Reno Nevada. *Watch VIDEO at Bottom of page.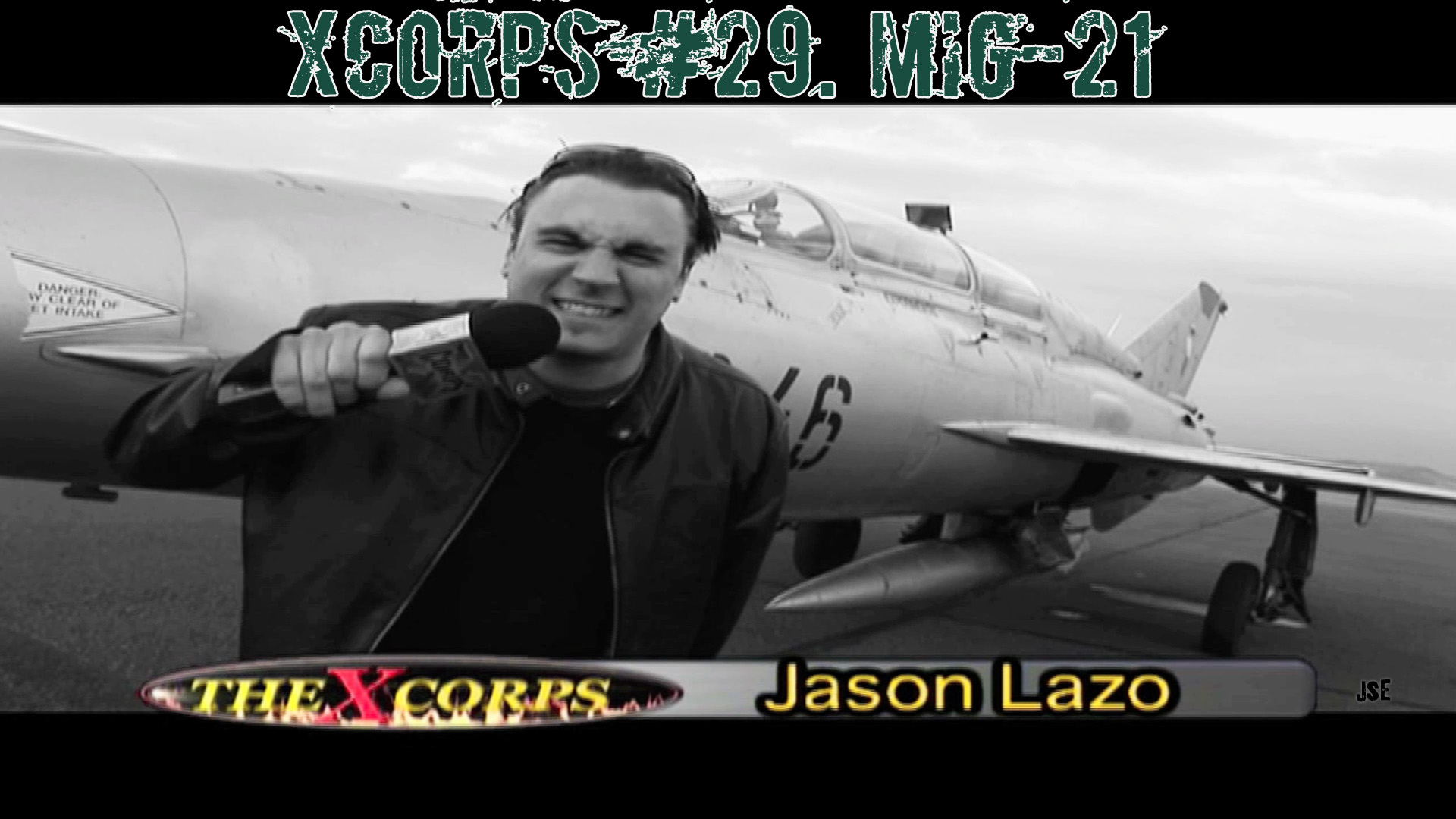 It's all about  pounds of THRUST out the back end blast speed high performance on the Xcorps with Jason looking Top Gun sitting in the original 70s era Mach 2.3 cockpit.
The Russian MIG-21 is known for its very high performance and terror factor to U.S. fighter pilots in the Vietnam era! It was a hit and run lightning bolt fast type rocket firing interceptor!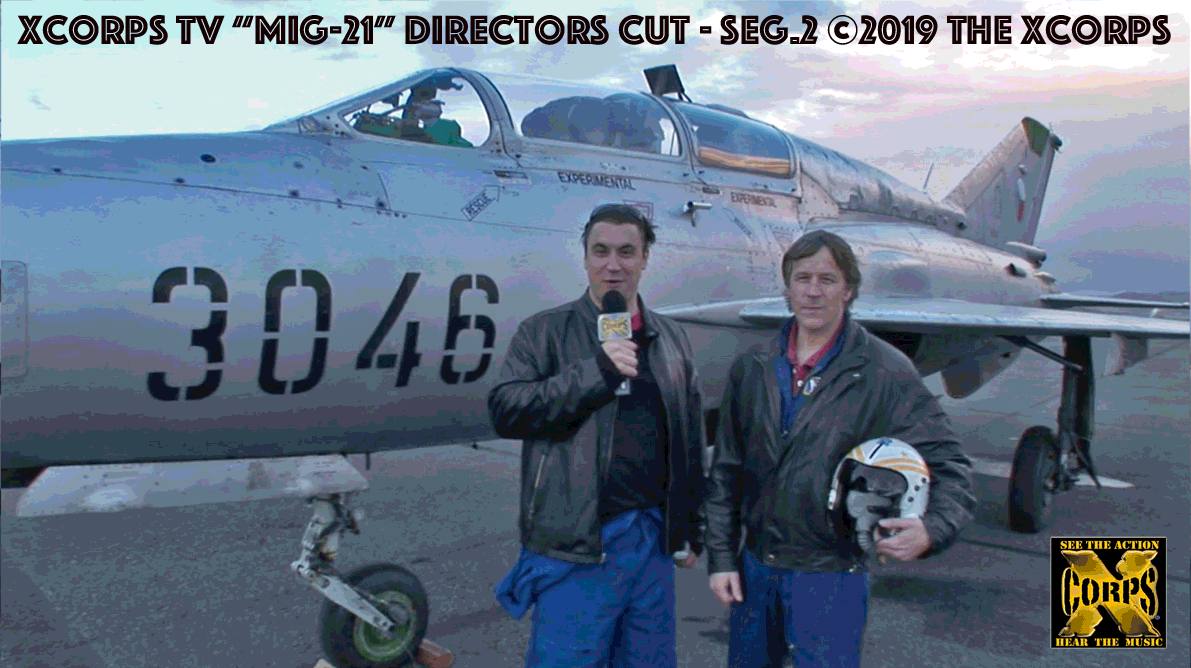 In this segment #2. the JP5 fuel ignites with Jason strapped into the MIG complete with original aqua green cockpit interior devoid of any fancy gadgets or electronics – a true high performance pilots airplane. Killer on board video and sounds of Xcorps host Jason Lazo and pilot Bob Ray shot by X cams as the plane taxis and launches off the runway.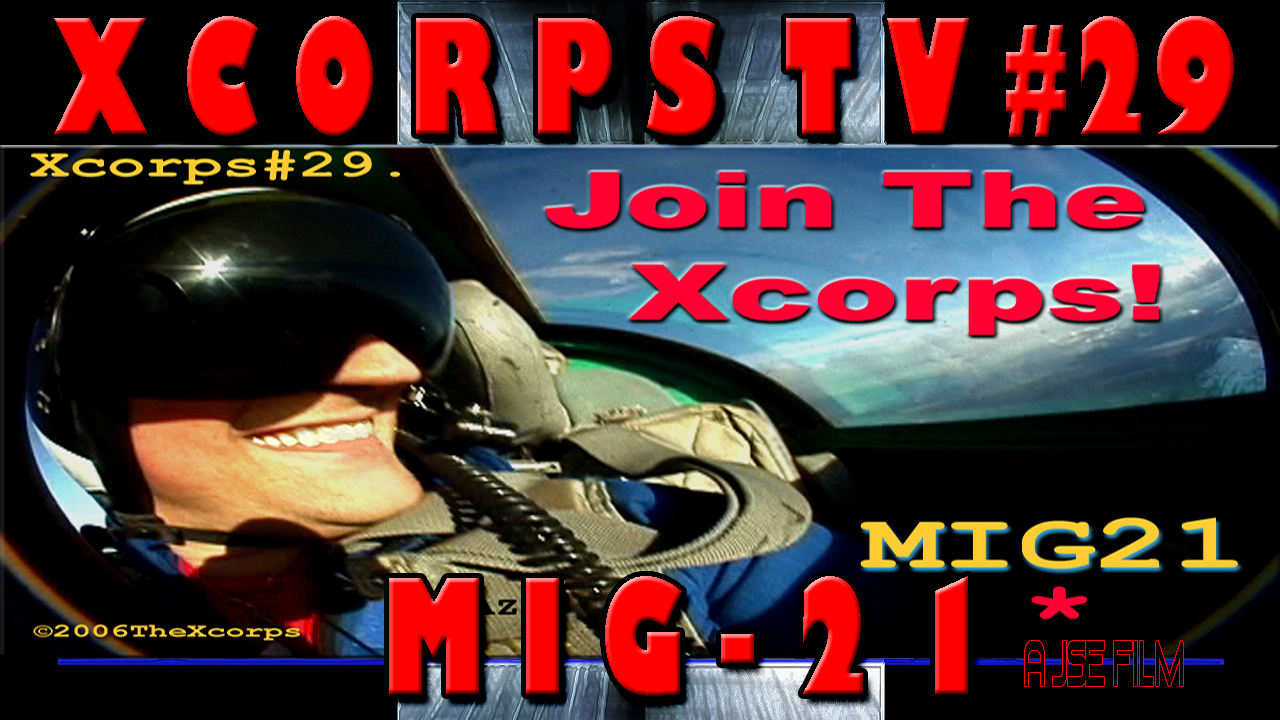 No punches were pulled during full test flight maneuvers including 5G turns, 4 point barrel rolls and inverted loops with full afterburner. A very fun way to burn 500 gallons of gas in less than 45 minutes only on The Xcorps! After the landing see Jasons new look and what pilot Billy Bob Ray thinks of our Xcorps host after his test flight!

Stay Tuned for the next MIG-21 DIRECTORS segment 3. Coming Soon!
See the Action Hear the Music Join the Xcorps!
A J.S.Edmondson Film 5/06 original release. ©2019 TheXcorps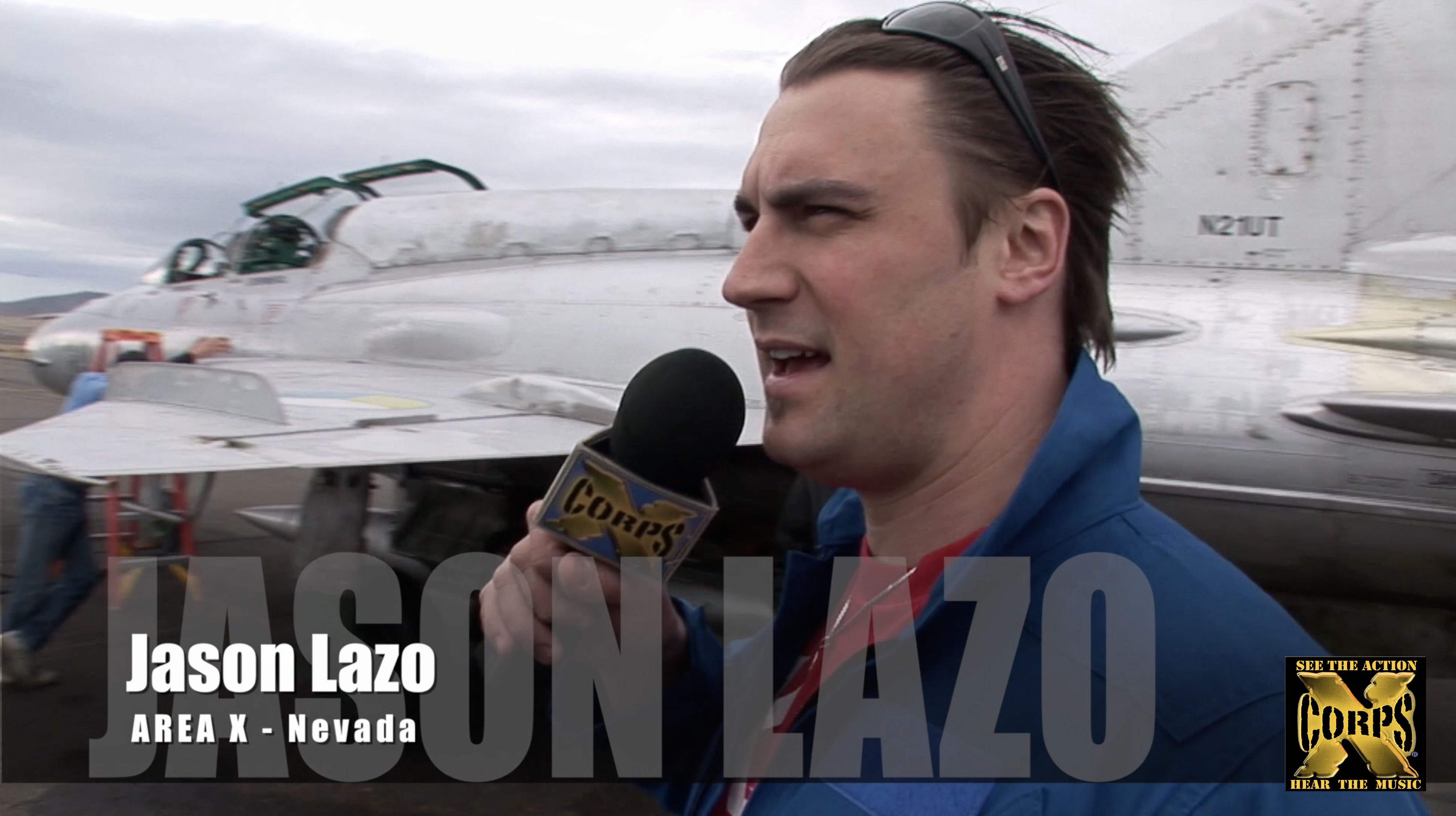 Xcorps IMDb MIG-21 show listing:
https://www.imdb.com/title/tt3205690/?ref_=fn_al_tt_2&fbclid=IwAR142yGr4jMizUKOr6aH6HJQAAKLS_zWE3m65xQ6t9XcnM6VBJIzOWdMmcE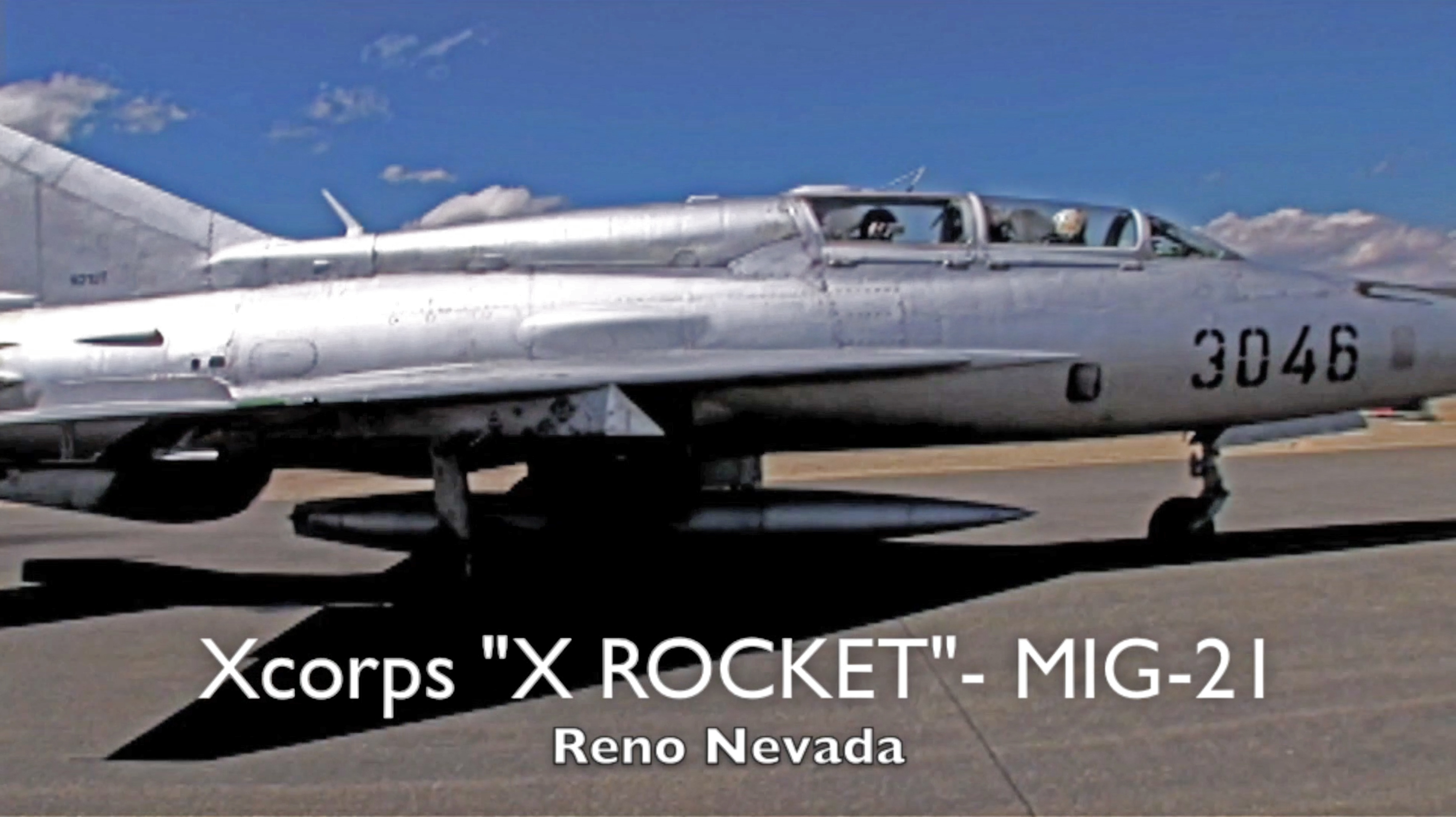 WATCH MIG-21  VIDEO BELOW:
See The Action Hear The Music Join The Xcorps!
CONTACT XCTV
https://actionsportsmusictv.com/index.php/xcorps-tv-contact/

©2019 TheXcorps  Xcorps TV is based in Encinitas California
ABOUT XCORPS TV – Return To HOME PAGE:

http://www.ActionSportsMusicTV.com