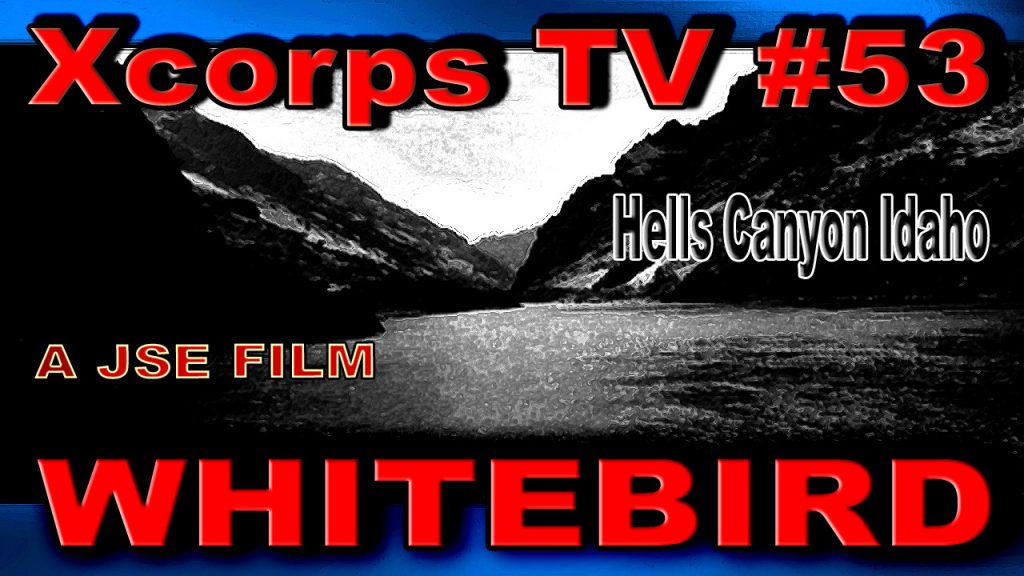 XCORPS Action Sports Music TV 53. WHITEBIRD – The wild adventure continues with the Xcams following XCTV show host and adventurer Jason Lazo on the SNAKE River in a twin V-8 Bentz Jet Boat rolling into the wild Hells Canyon area of western Idaho rocketing UP class 4 rapids!


SHOW VIDEO – CLICK BELOW – Action Sports Music TV #53. WHITEBIRD – FULL SHOW

*DOWN LOAD MUSIC from this XCTV SHOW #53 WHITEBIRD
The wild clean big outdoors fills the big screen in this show with the Xcams going wide to catch a gorge 2000 feet deeper than the Grand Canyon cut out by one of the longest and remote U.S. rivers all captured in ultra HDX for the XC viewer!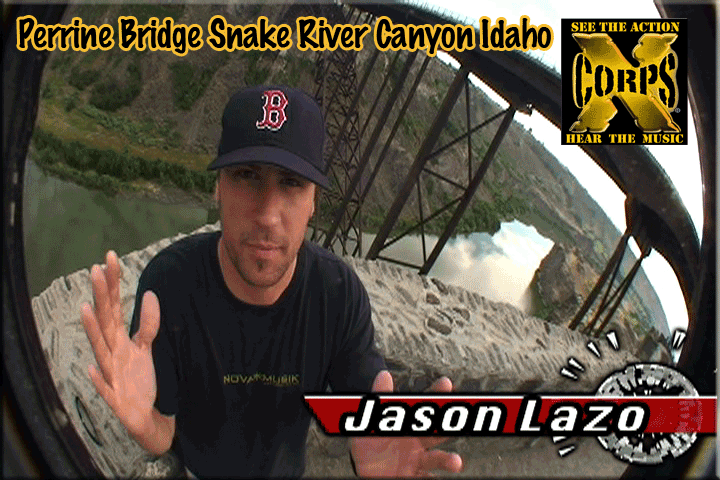 The show opens up with XCTV reporter and show host Jason Lazo continues his coast to coast road tour crossing the state of Idaho and stopping in Twin Falls at the Snake River Canyon where stuntman Evel Knievel attempted a jump across the canyon in his SkyCycle X-2.
Jason checks out the world famous Perrine Bridge one of the highest bridges in the U.S. where it's fully legal to walk out on the bridge and BASE jump off to the bottom almost 500 feet below!
Check out the crazy para drop BASE jump action!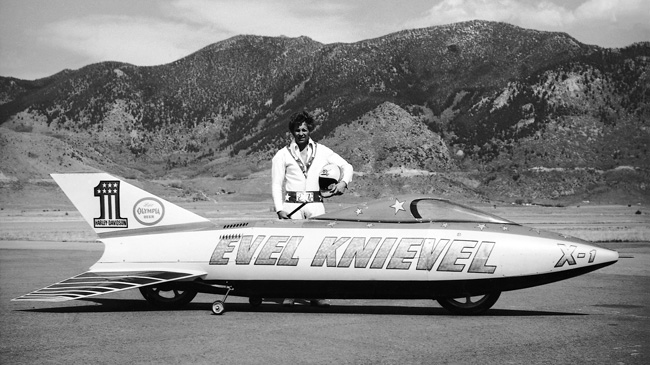 Follow Jason as he pulls into Whitebird Idaho pop.150, then dropping down to Pittsburg Landing in the Hells Canyon National Recreation area to meet with Katie Marek and Kurt Killgore skipper of the boat named Happy Hour!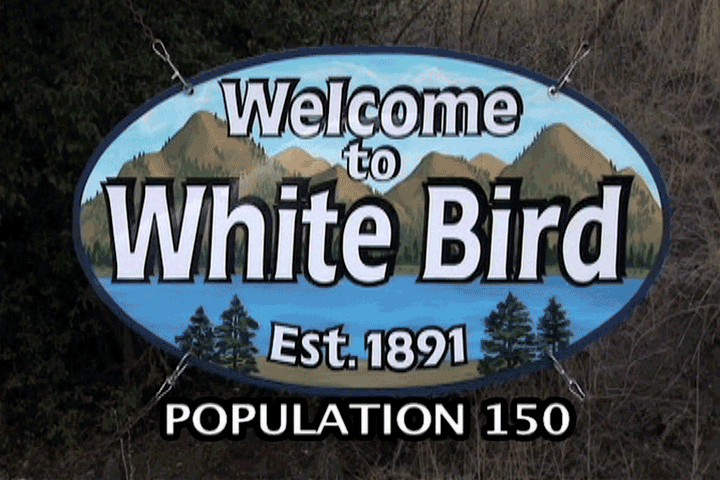 Killgore Adventures provides exciting jet boat river tours as well as great hunting and fishing on the Snake and Salmon Rivers.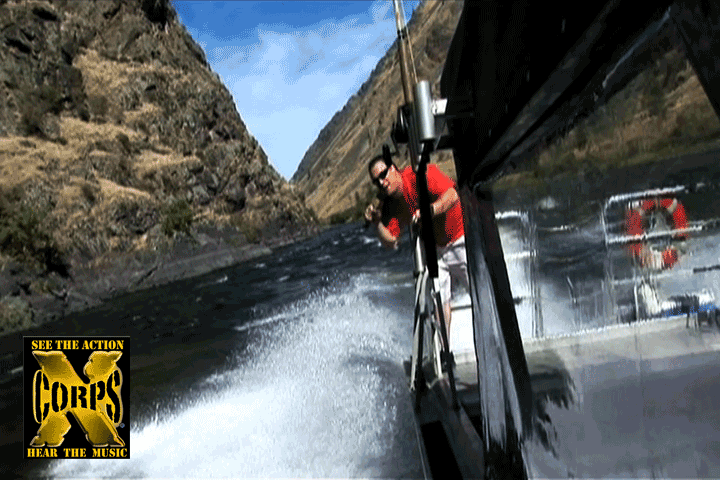 This is a beautifully scenic and adrenalized outdoor adventure Xcorps style!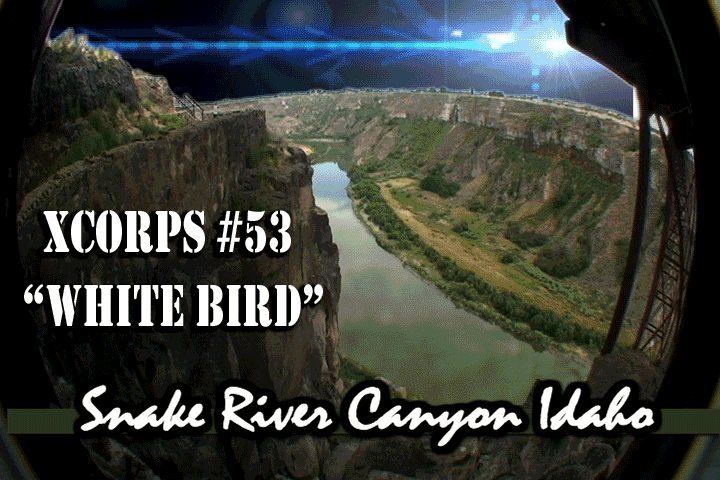 Killer super sweet shots here with our super fish Xcams pulling in the scenery of a wild river towered over by 8000 foot mountains!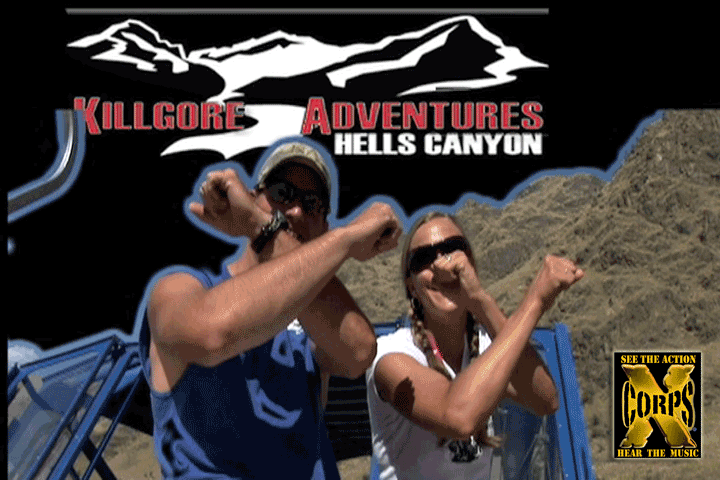 Join The Xcorps in a 600 HP twin motor custom Bentz river running jet boat. This is a return trip to for Jason and TheXcorps shoot team to hang with Killgore Adventures who are established and experienced river outfitters in Hells Canyon on the Snake and Salmon Rivers.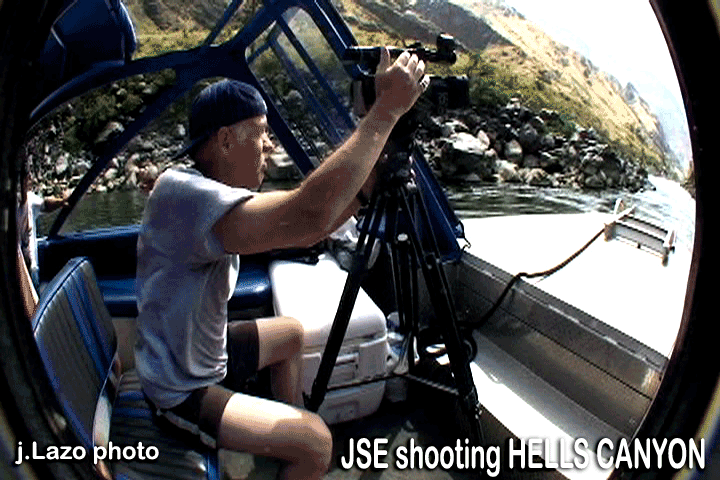 It was with Killgore Adventures in a previous XCORPS TV episode #40. "Hells Canyon" where Jason Lazo catches a 9 foot 250 pound monster sturgeon fish! Yes we did say Jason caught a NINE FOOT long 200lb fish and released it back to live in the wild river!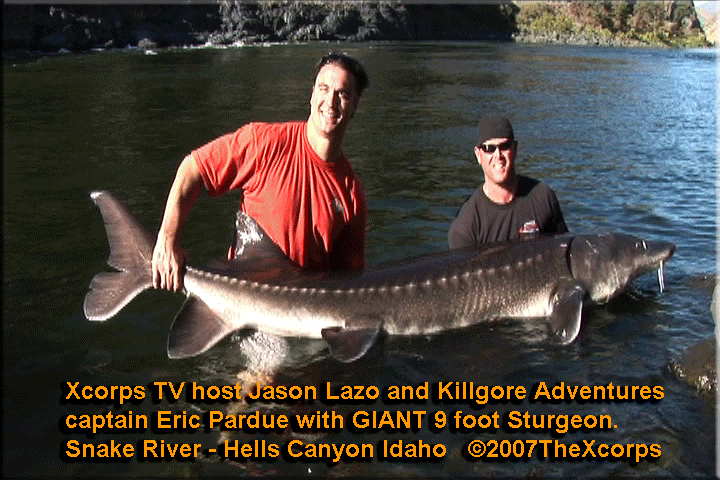 WhiteBird Idaho Hells Canyon is all about being in one of the most remote areas of the USA cut by a wild river!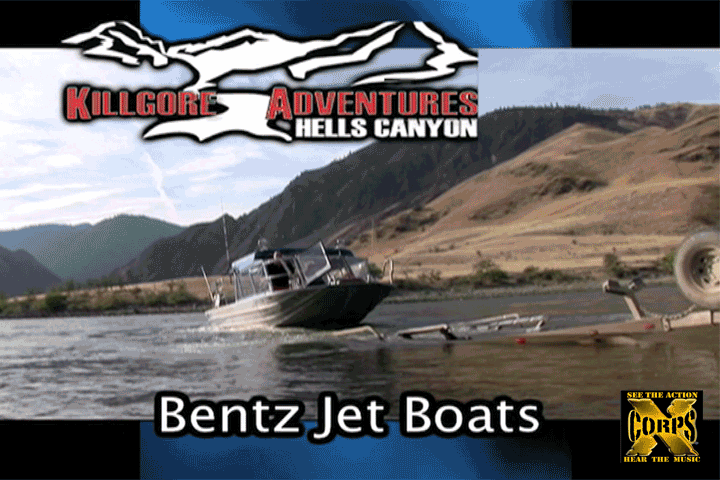 Most think of Idaho and potato as one word but this BIG western state also known as the "Gem State" has within its borders a "Primitive Area" of 2.3 million acres (3 times bigger than Rhode Island) making it the largest protected wilderness in the lower 48. There are zero roads into The Primitive Area and the only way to get in is my horse or buck hike it!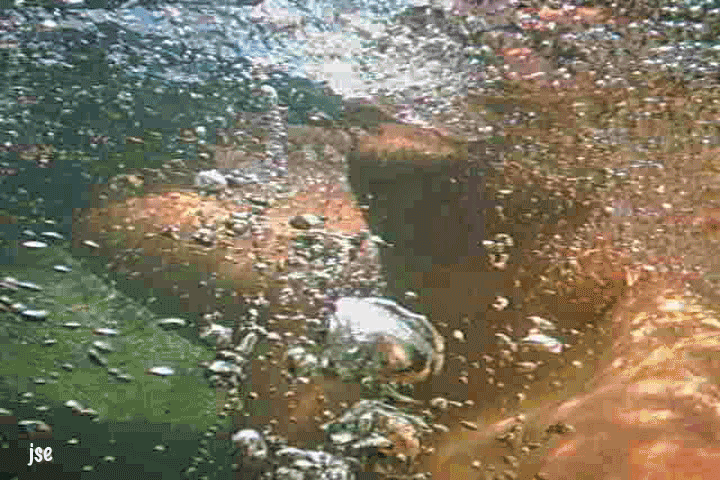 There are a few dirt airstrips cleared out in this thick coniferous forest area which is part of the National Wilderness Protection System.
Idaho is the 43rd state admitted to the Union in 1890. The U.S. Forest Service hold 38 percent of Idaho's land.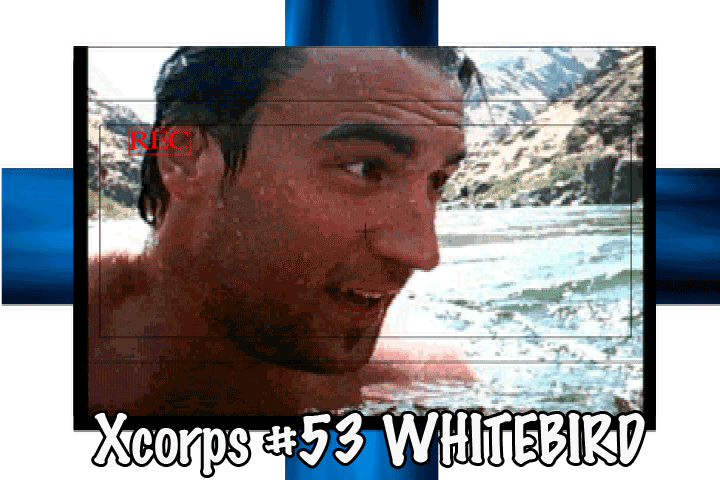 Stay tuned for future XCTV episodes that include Xploration of the 'Frank Church River of No Return Primitive Area' with a cool raft trip down the Salmon River also known as the "River of No Return"!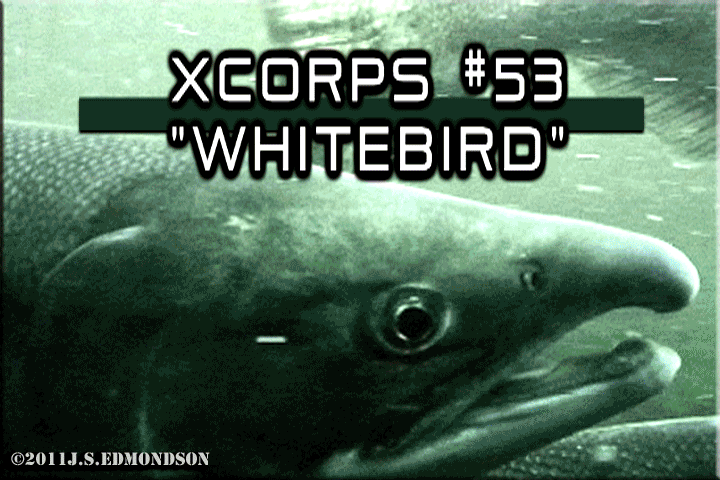 Music from the Suburban NoiZe Records band (Hed) p.e. doing their song "Forward Go"….Definitely an ACTION type song as jet boat captain Kurt Killgore throttles the Bentz River Boat up the mighty Snake!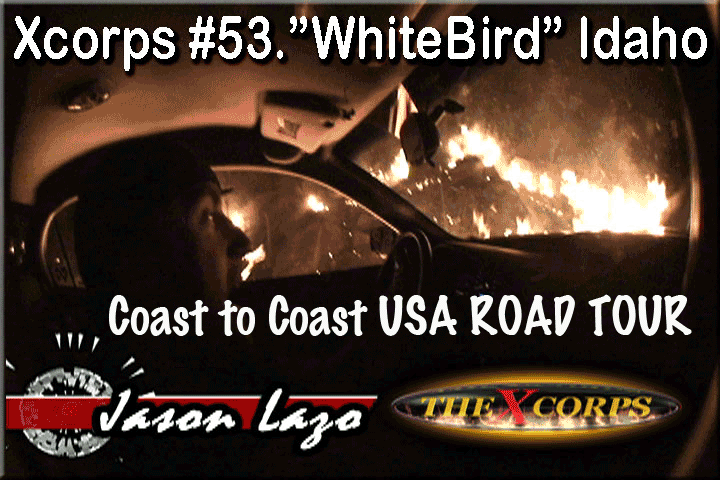 Just another day on the Xcorps! Additional music by Volbeat and David Huber.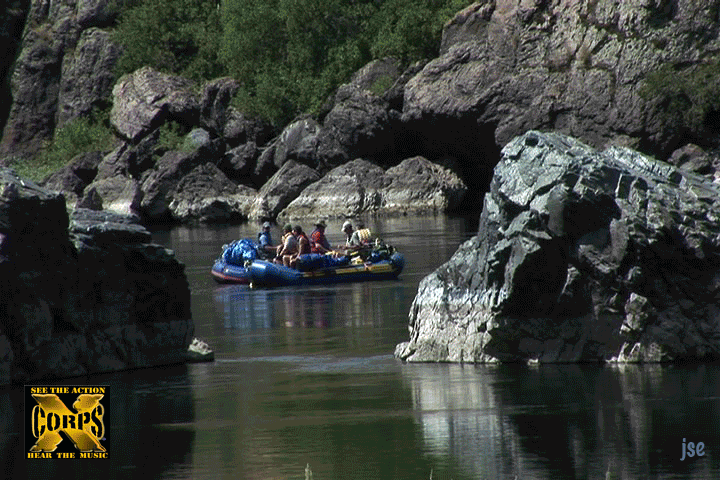 Special Thanks to Killgore Adventures, the Idaho Tourism Board and Idaho State University for production assistance in this show.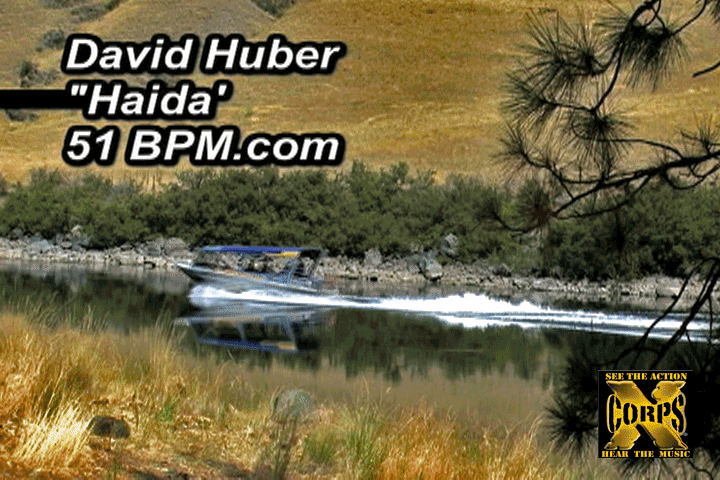 See The Action Hear The Music Join The Xcorps!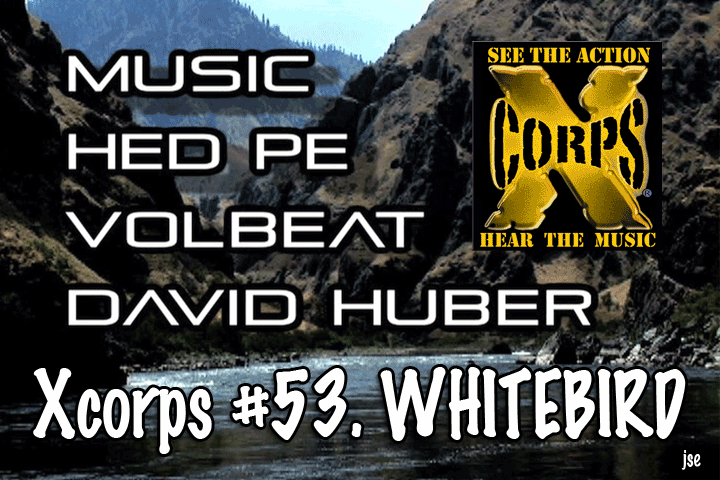 5/2011 First TV and cable broadcast.


SHOW VIDEO – CLICK BELOW – Action Sports Music TV #53. WHITEBIRD – FULL SHOW

*DOWN LOAD MUSIC from this XCTV SHOW #53 WHITEBIRD
A J.S.Edmondson FiLm
©2017 TheXcorps
XcorpsTV.com
https://www.actionsportsmusictv.com/
*Xcorps TV Production Tip #53. – Please DO It Tip Coming Soon! JSE/XCTV

Check out this cool Idaho stuff:
Xcorps websites http://www.xcorpstv.com/
http://actionsportsmusictv.com/
WANT YOUR OWN WEBSITE – Sign Up Here!
NAMECHEAP Web Hosting and URL's
---