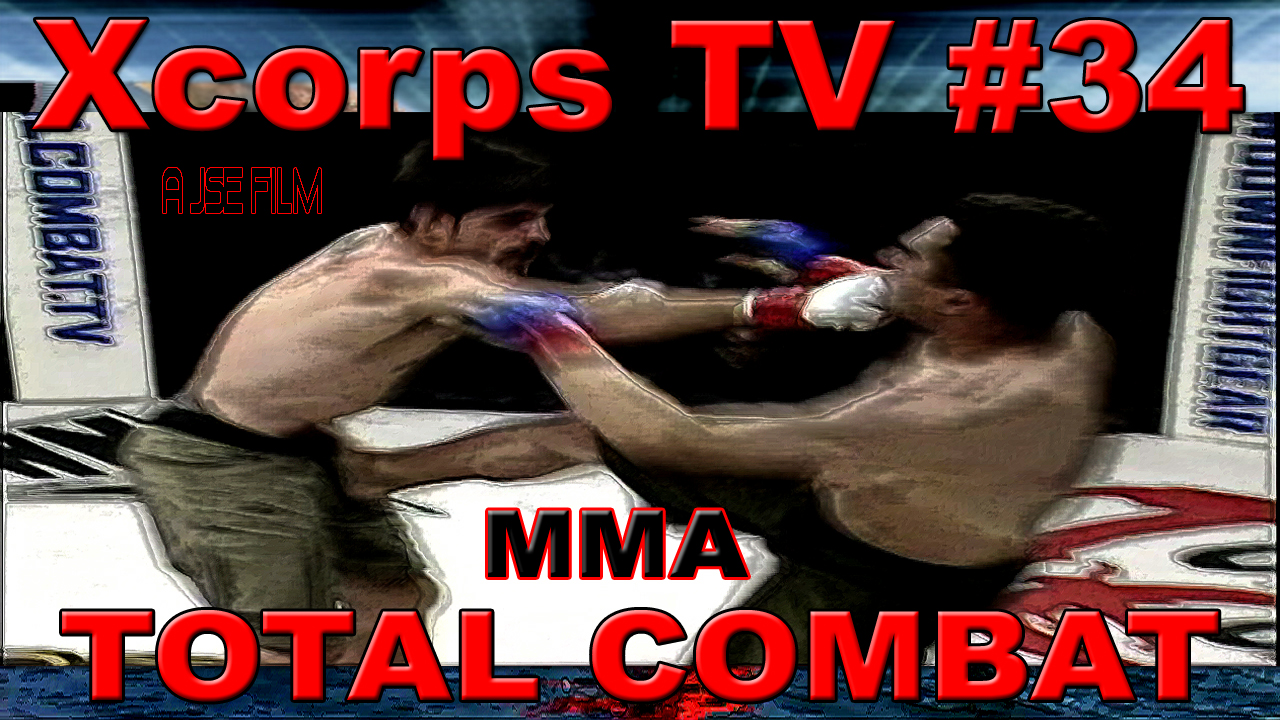 Xcorps Action Sports Music TV #34. TOTAL COMBAT – Produced with Total Combat Entertainment this Xcorps episode swings punches and kicks its way across the screen with host Jason Lazo introducing viewers to nonstop MMA – mixed martial arts fight action!

Xcorps Action Sports Music TV #34. TOTAL COMBAT – FULL SHOW Video Click Below
Taking place in an 'Octagon' ring located at the San Diego Sports Arena these MMA fights are some of the first to come to San Diego introduced by Total Combat Promotions creator Diana Ocampo – one of the few female fight promoters out there!

Check out the brute sporte action backed by pounding new music from Suburban Noize Records along with new videos from RIVE promotions.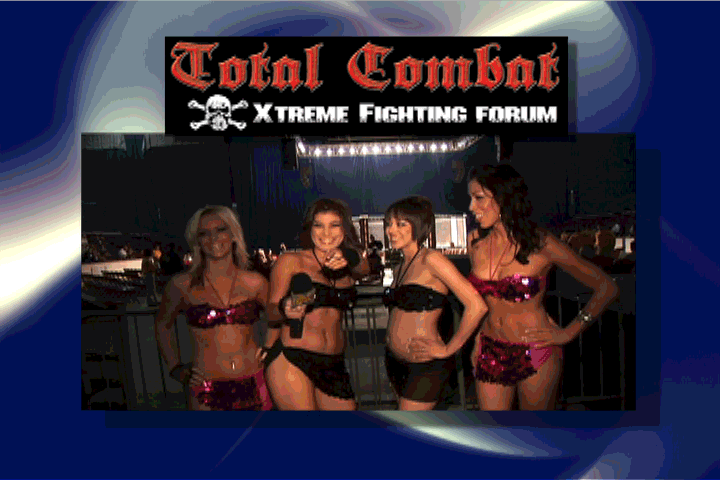 XCTV Jason Lazo talks to fight promoter Diana Ocampo about the rules of conduct in the newly sanctioned fights where just about anything goes and the action gets brutal!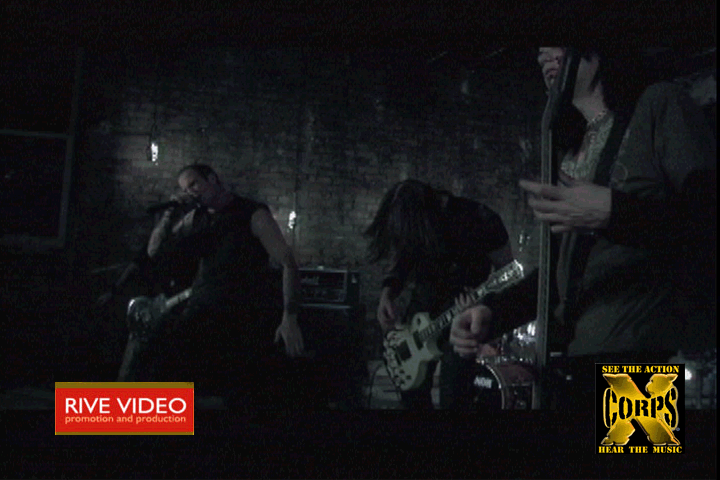 Sexy pedestal dance moves by the talented combat dolls backing the action with DRT Entertainment band SOIL performing their song 'Give It Up' in a music video featuring a cool chick dude fight ! See who knocks the other COLD!
SOIL – Give It Up
The MMA heavy weights bring it on in the 200 pound category with Griggs VS Mejia slugging it out in the octagon ring taking care of business in a non stop round.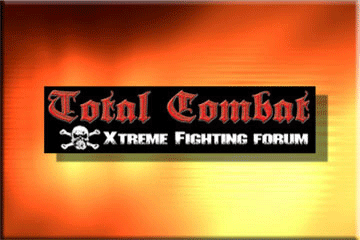 A lot can be said for Marine training with Griggs opening up in this punch fest with his big guns! The fight goes to the mat where kicking, kneeing and elbowing are all AOK in MMA and in this ring where it takes a lot of blood to get a ref to stop the battle!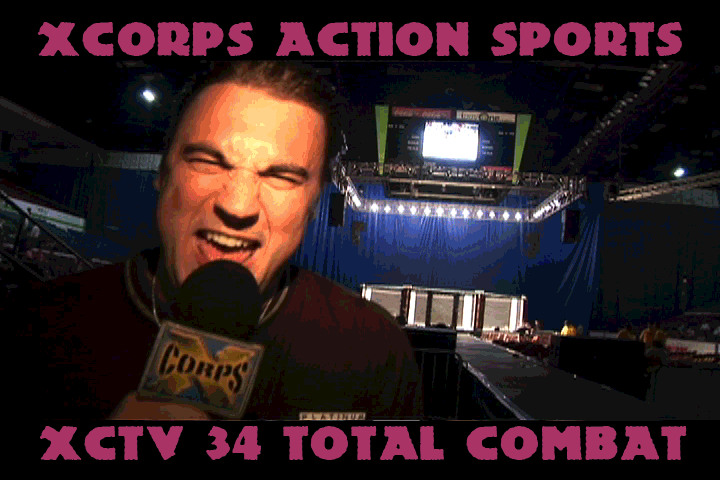 Suburban Noize band Mower cranks out their song 'General Admission' for another good fit with the action!

MOWER – General Admission
Classic Mohawk cut atop fight announcer Manny Hernandez as he opens up XCTV show segment 3 with DRT Entertainment and RIVE promoted band 36 Crazyfists and their new "I'll Go Until My Heart Stops" music video.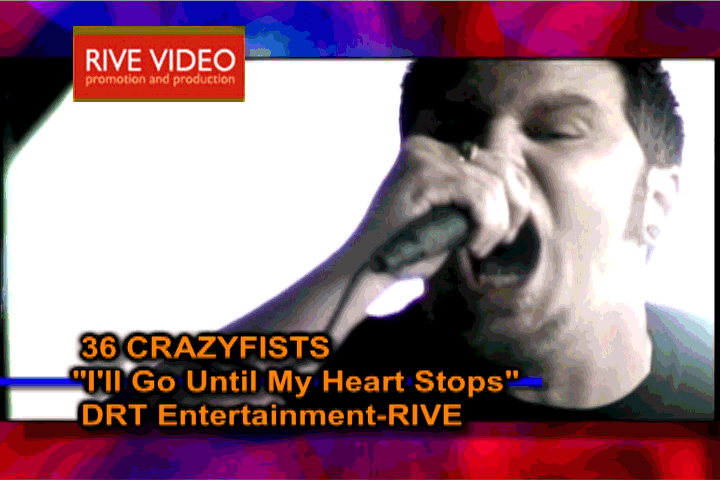 Big Dudes Wadd and Robert are unleashed to slug it out slow motion style in this match up. More sweet pedestal moves by the seXy Combat Dolls on the Xcorps split screen. One round and its over…the horror!
36 CRAZYFISTS – I'll Go Until My Heart Stops
The X Cams roll on the next XCTV segment where it's almost a mismatch with pro Asian kick boxer Tobylmada vs Brando unleashing war upon themselves. Lots of fast and furious foot action here but its elbows and a few knees to the face that ends one fighters dreams of victory…Stay Tuned!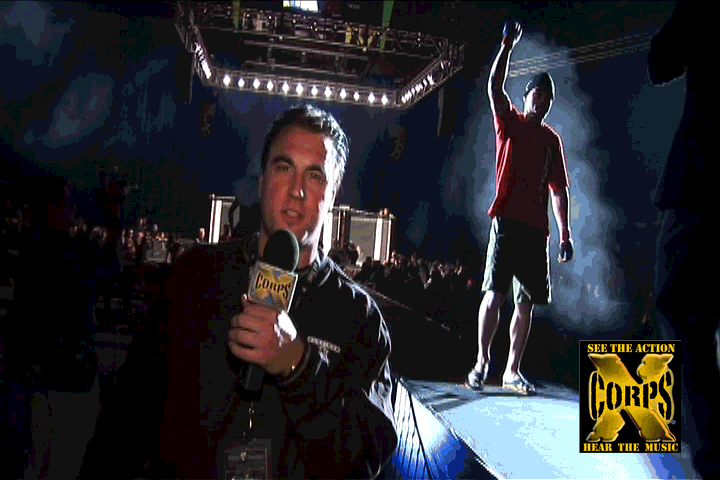 Xcorps host 'Nacho Libre Lazo' returns on camera reporting on the MMA action continuing into another brawl with the well muscled Garijo vs Abrams stepping into the ring.

Sub NoiZe and regular XCTV band Mower keeps it light and fresh with their tune 'Zone'. In this fight someone must have called their mamma a bad name! Round one skips the intros and gets non stop down and dirty! To make the point that violence IS BAD the editors slow mowed the action here for full effect! Nice match-up. Give both duelers a prize and send them on vacation!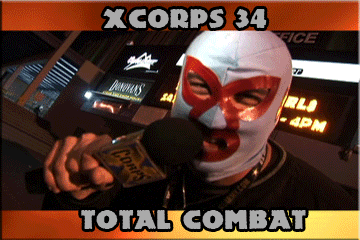 The next segment of this eXtreme type show opens with Jason Lazo and the Combat Dolls doing a fun Xcorps greet followed by fighters Gugherty and Radanzzo stepping up into the octagon.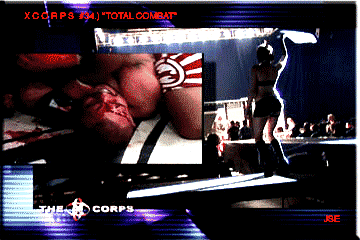 Nice music fit from SubNoize again this time with the band Humble Gods doing their anthem song 'Destroy'. It's all over in one round and victory goes to the meanest, the baddest and the best trained.
MOWER – Zone
Humble Gods
Great moves from both fighters but San Diego home boy Shannon Gugherty takes the belt. Jason talks with the winner outside the ring about how it feels to survive an MMA win and what inspired his victory moves.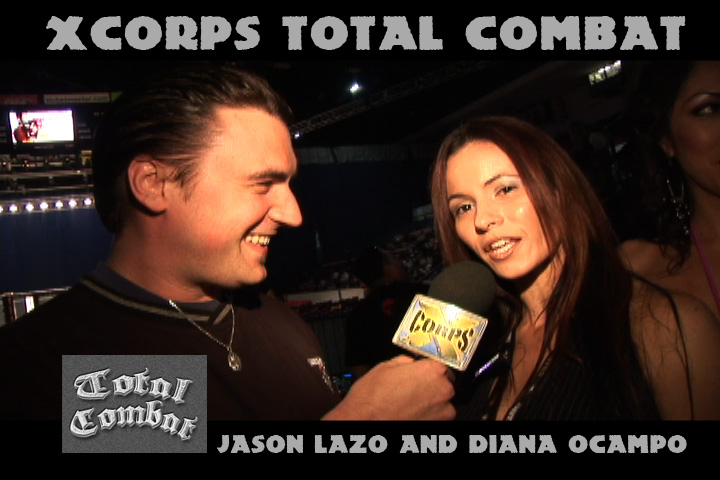 After that So Cal urban rap band Visionaries show their skills and new music video called 'In The Good' presented by Rive MV promotions. Great angle here on the LA San Diego scene with a band that IS all about good.
This XCTV show closes out with a few more brutal brawls and a new music duo from Georgia called Jucifer doing 'Pontius Of Palia' – WoW!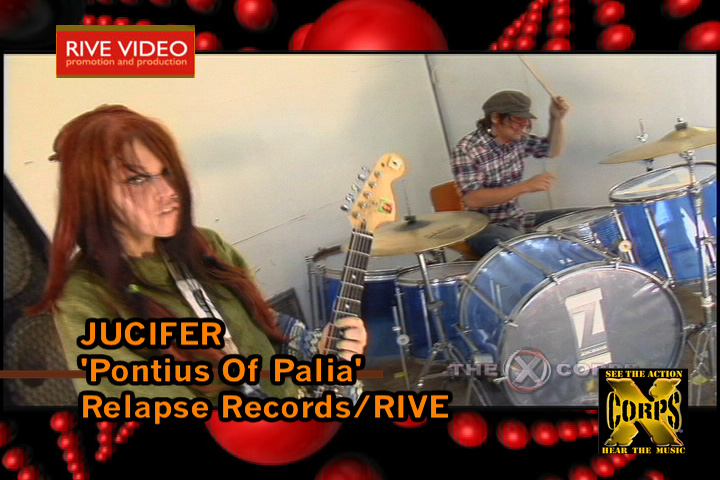 Xcorps Action Sports Music TV #34. TOTAL COMBAT – FULL SHOW Video Click Below
Special thanks to Diana Ocampo and to all who brought Total Combat and the MMA to The Xcorps!
Peace Love Total Combat! 1/2007 Release
A J.S.Edmondson Film Trt-22:00
©2016 TheXcorps


XCORPS TV WEBSITES
http://www.xcorpstv.com/
https://www.actionsportsmusictv.com/
WANT YOUR OWN WEBSITE or Happening Blog? – Sign Up Here!
NAMECHEAP Web Hosting and URL's