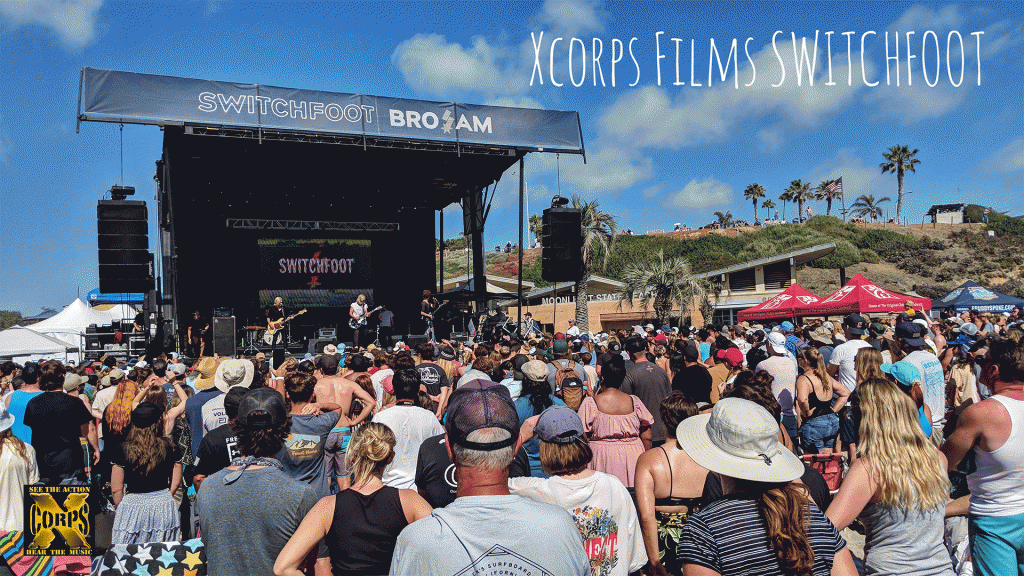 Xcorps Action Sports Music TV– SWITCHFOOT BRO-AM

Switchfoot – Is an American alternative rock band from San Diego, (Encinitas) California who feature a yearly Moonlight beach concert event in their 'Hometown' of Encinitas California called the BRO AM.
XCTV which is also based in Encinitas has been following this band for more than 20 years!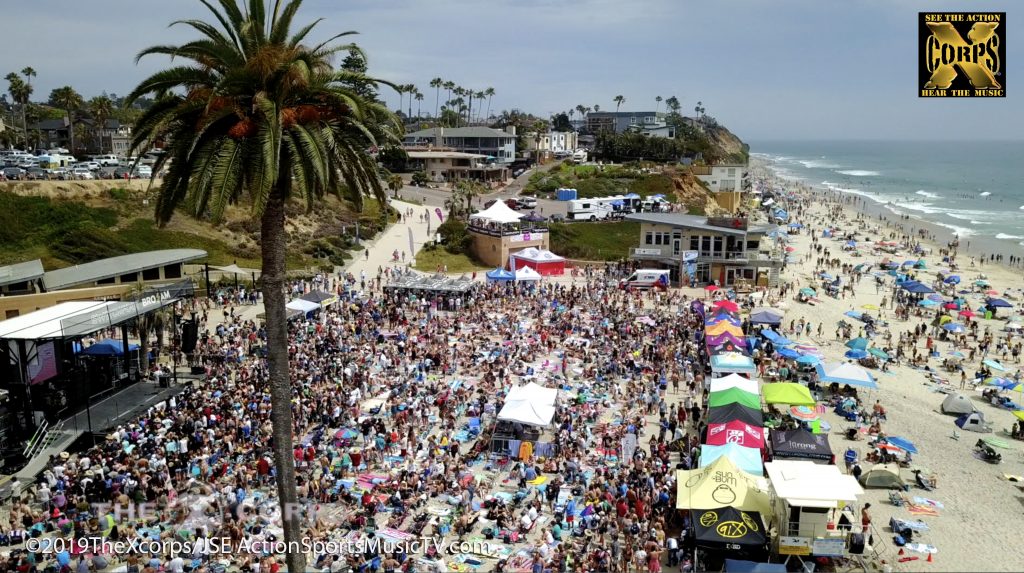 MoonLight Beach Encinitas California SWITCHFOOT BRO-AM

XCTV SWITCHFOOT BRO AM Saturday June 18, 2022.
Switchfoot Live VIDEO – Part 1. Performing the song "Dare You To Move".

Xcorps Action Sports MUSIC TV Presents SwitchFoot Bro Am Moonlight Beach.
Xcorps Action Sports Music TV cameras were on the beach rolling on the local band long gone big – SWITCHFOOT returning to home turf Encinitas California performing at their annual give back charity beach surf and music benefit taking place on June 29th for the 18th straight year – BRO-AM!
July 8, 2019 NEW XC VIDEO RELEASE – SwitchFoot Bro AM part 1- VIDEO BELOW
Stay Tuned for additional video segment releases featuring more music from the performers at the
SWITCHFOOT BRO-AM 2019.
SwitchFoot Bro AM part 2 VIDEO

Hosted by Max Mereles reporting for XCTV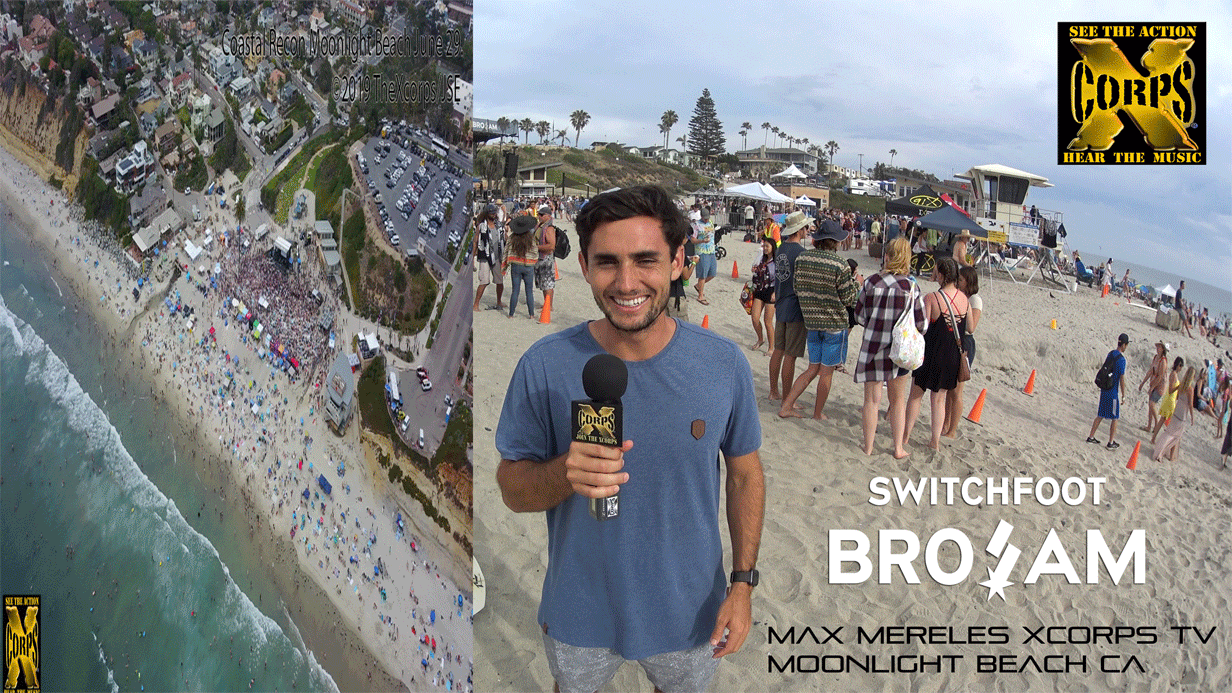 4K camera by JSE, Lisa Edmondson and Max Mereles.
See The Action Hear The Music Join The Xcorps!
©2019TheXcorps A JSE FiLm – SWITCHFOOT BRO-AM 2019 part 1. – Trt-4:23
http://www.ActionSportsMusicTV.com/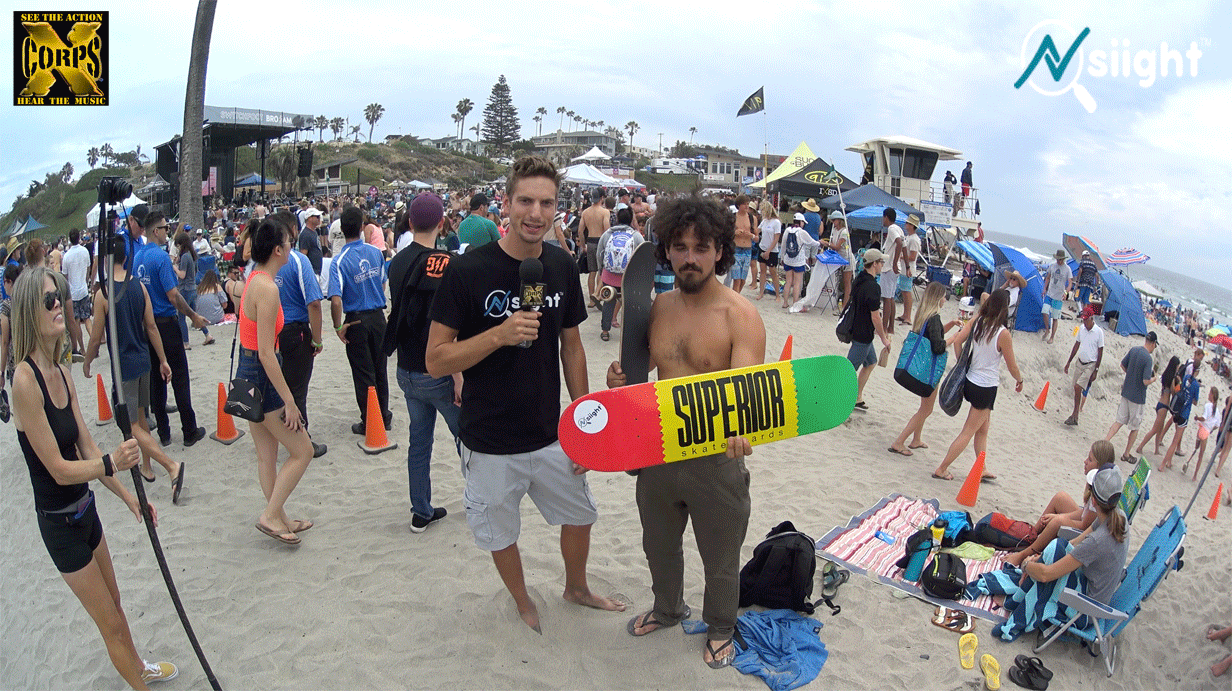 XCORPS TV FULL SWITCHFOOT HISTORIC VIDEO PAGE 1999-2019
Event Description:
Grammy-winning alternative rock band SWITCHFOOT
"The SWITCHFOOT BRO-AM began in 2005 as an implausible dream: a dream that three of our favorite things (surfing, music, and the local community) could collide for a day in a way that gives back to the town that has given us so much." – Jon Foreman,
SWITCHFOOT BRO-AM Beach Fest is an annual celebration that gives back to the San Diego Community. Surf contests, free concert, numerous vendor booths… all to celebrate community and to raise awareness and funds for local youth organizations
Saturday June 29th more than 17,000 people came together for a community giving movement at the 2019 Switchfoot BRO AM Beach Fest. It was a day of fun, sun, surf, and live music by Switchfoot, Lindsey Stirling, #SackLunch,Creature and the Woods and @TheHappyReturn 🏄🏻‍♂️☀️🎸
This year's BRO-AM events raised $150,000 for our six 2019 beneficiaries:
A Step Beyond, Challenged Athletes Foundation, Feeding San Diego, Rob Machado Foundation, Stand Up For Kids Oceanside, & VH1 Save The Music Foundation.
Thexcorps, BroAm, SwitchFootBroAm, BroAm, TheXcorps, StuartEdmondson, MaxMereles, MoonlightBeach, Encinitas, XCTV, XcorpsTV, actionsportsmusictv,
#switchfootbroam #perfectlywow #switchfootbroam2019 #toabeat #actionsportsmusictv #jstuartedmondson #XCTV #TheXcorps #switchfootband #xcorpstv #xcorps #actionsportsmusic
#surf #surfing #robmachadosurf
XCTV HOME PAGE
Xcorps TV X PRESS Video Man Solo KAYAKS California To HAWAII NO CELL or GPS!