Xcorps Action Sports Music TV #39. SPEED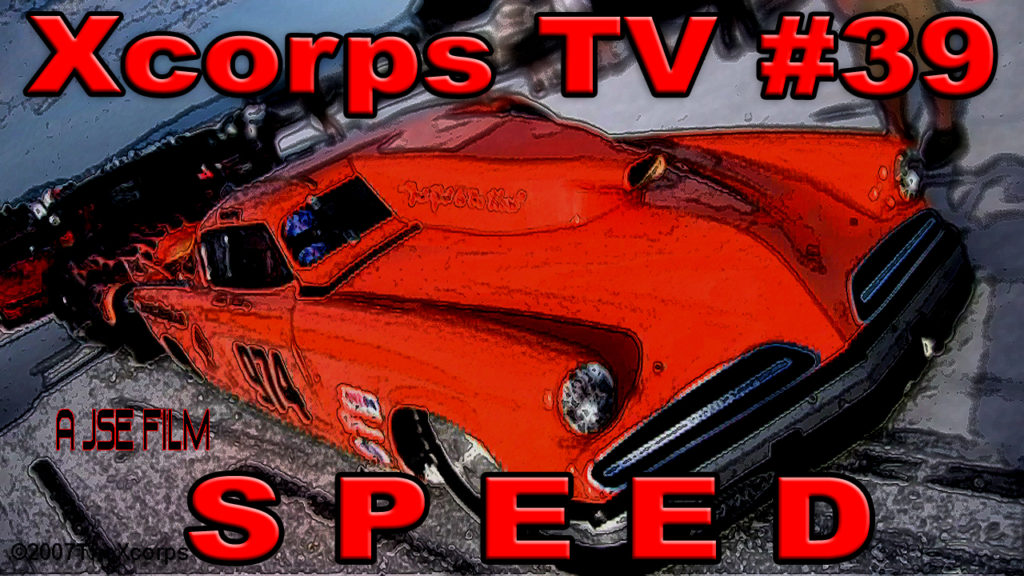 Xcorps Action Sports Music TV 39. SPEED – Another all American horsepower episode this one called SPEED featuring Xcorps TV rolling cameras at the Bonneville Salt Flats Speedway Utah for SPEEDWEEK!

Xcorps Action Sports Music TV #39. SPEED – FULL SHOW Video
A J.S.Edmondson Film 11/2007 Release TRT-22:00 ©2016 TheXcorps
DOWNLOAD MUSIC FROM THIS SHOW
Literally the fastest cars on the planet converge on the Bonneville salt flats to GO for world land speed records in many categories which includes the world land speed records currently approaching the speed of sound at 763 m.p.h.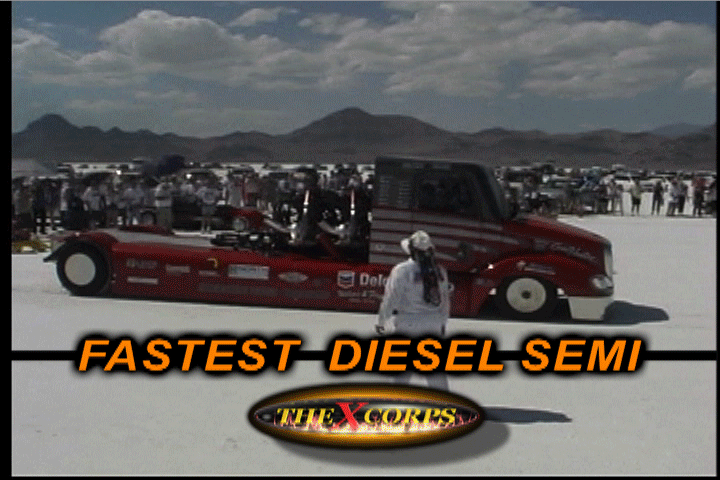 Action X front man and host Rat Sult reports for XCTV hitting the highway from San Diego north on US 15 to the speed flats south east of Salt Lake City Utah driving a full size X motor coach. It's a true desert here on Utah's western edge.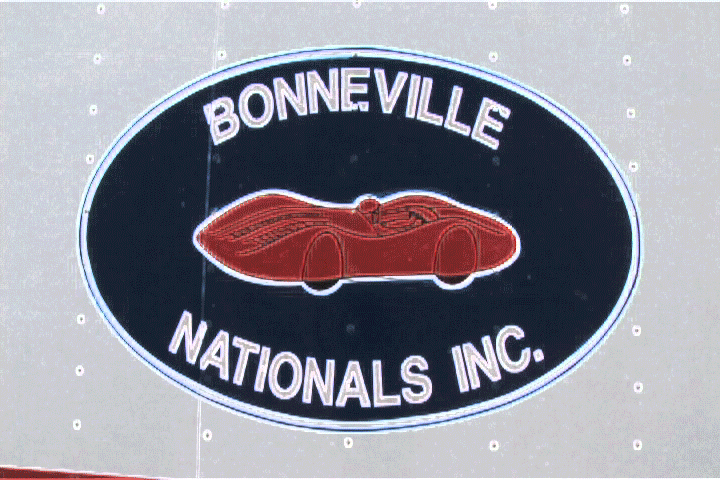 Rat exits the land coach at the Bonneville salt speed track just east of Wendover Utah where in the realm of motorsports and SPEED this is a sacred and historic place! What was once a vast shallow inland sea is now a beautiful and awesome shimmering table of dried salt which extends for more than 30 miles dead flat and ready for speed!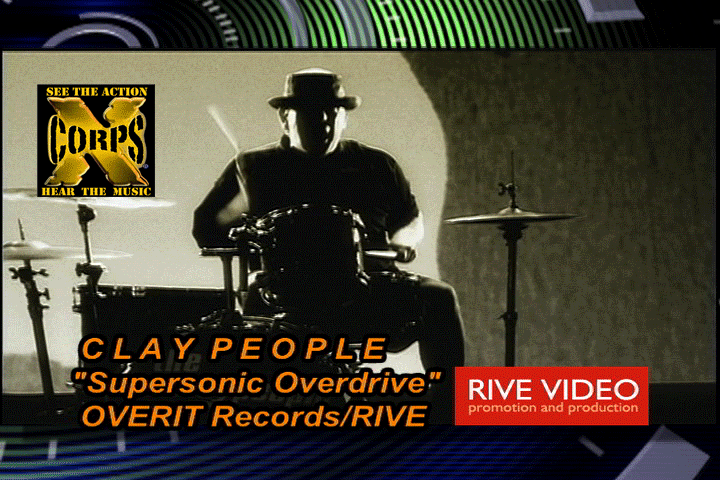 The 'Speed Week' event is sanctioned and organized by the SCTA, the Southern California Timing Association, and is held every year at the Utah state park, near Wendover Utah on US-80.
During Speedweek an elite group of worldwide motor sports speed enthusiasts meet to go for the records in their custom machines.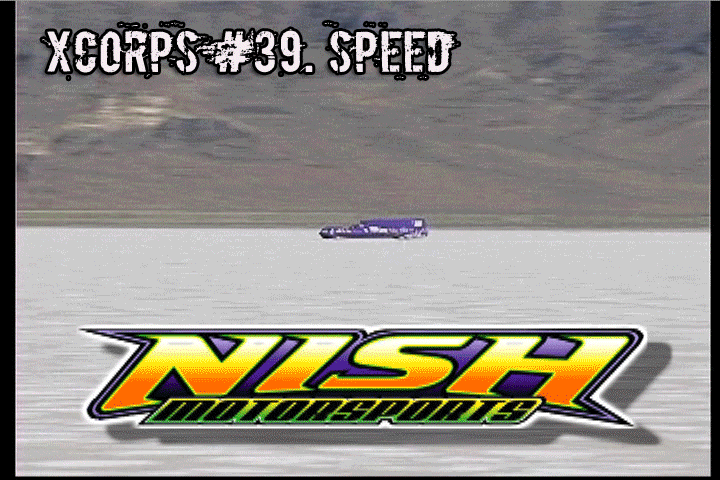 This XCTV show opens with some scenic road shots with music and some video from the RIVE provided band The Clay People hammering their high octane song 'Supersonic Overdrive' in their cool retro 60s video which includes cool retro dance chicks! Nice fit.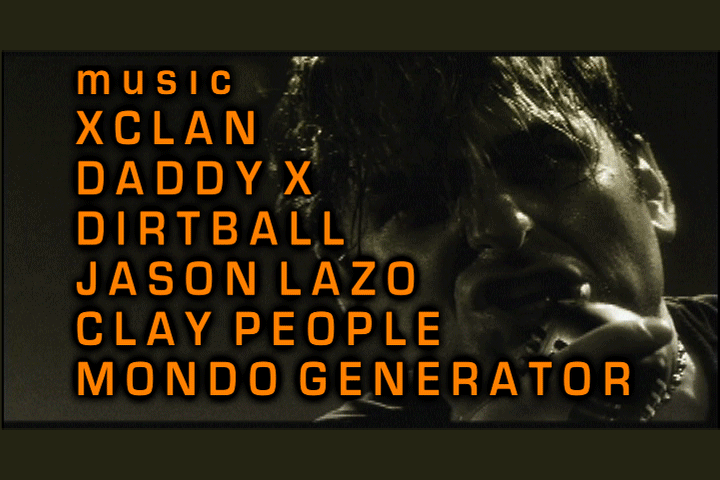 Xcorps TV host Jason Lazo's new show theme song then carries the action into segment one with Rat now driving his mega coach across the salt where land speed record maker Mike Nish is piloting his wheels – the Royal Purple Streamliner car – full tilt across the salt flats!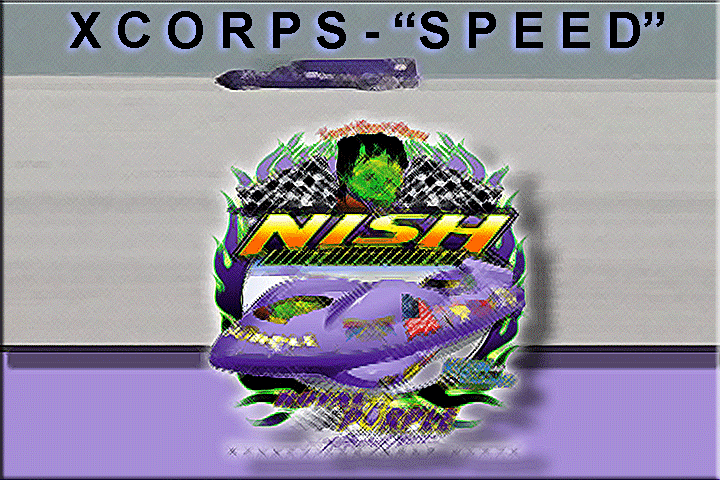 After the break Rat then checks out the salt track close up for the XC cameras and then heads for the starting line where high horse vehicles in all classes from top fuel dragsters to classic street muscle to modified trucks and street bikes lining up for take off!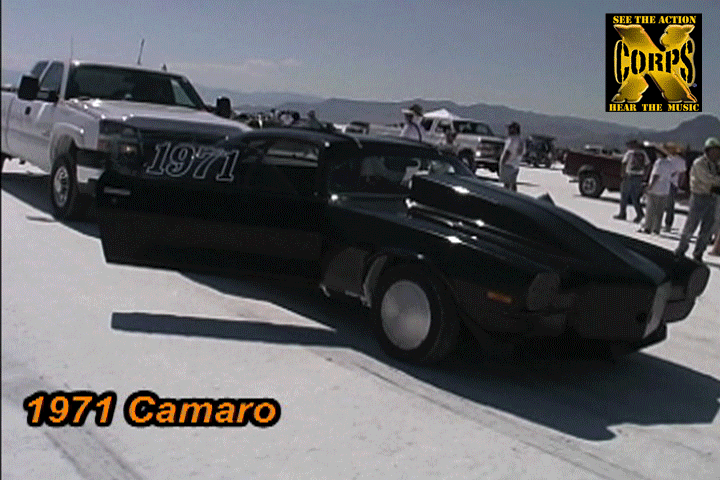 See some of the full speed runs and hear the actual official times read out over the radio sets as they happen. Suburban Noize band Dirtball performs their song 'Just Me' along with the motor action which includes a high speed out of control hood popping spin across the tricky and very slippery crystal salt track.

Then check out a close up on a classic 1970 Plymouth Super Bird – Giant Gull Wing and all – ready for takeoff along with a '71 Chevy Camero doing a spin out at over 250 MPH launching the car end over end like a leaf into the desert air! Close ups of the wrecked rig here too!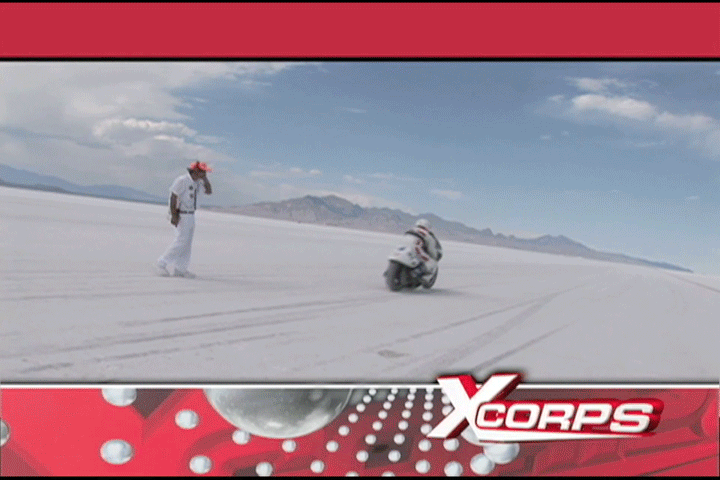 The next Xcorps TV show segment takes a look at what hopped up street bikes can do with some sick speed runs and then Rat talking to Richard Thomason owner of Danny Boy 2 – a custom and unique class of race car made from a modified airplane fuel drop tank – talking about what it's like to drive all out in such a ride!
Modified jet fuel tank cars are actually a race class here at Bonneville. See Richard hit his max speed in this unique speed class all overseen by the SCTA.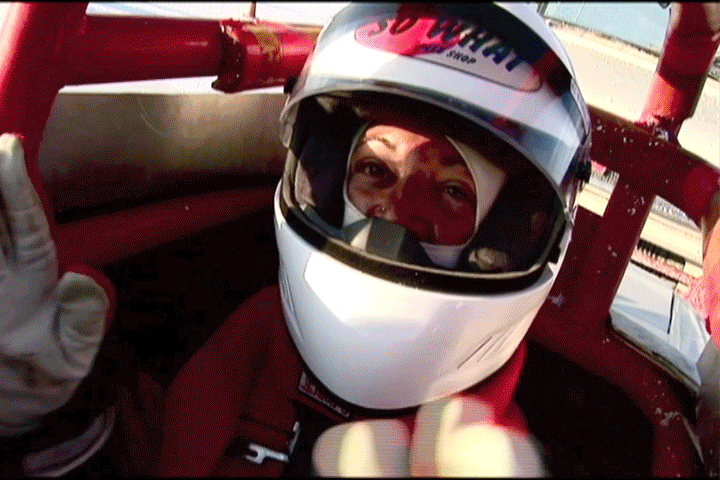 After that the Sub NoiZe records band Mondo Generator jams the flats with their tune 'Lie Detector' and action from a collage of motor cars from classic and heavily modified Buicks and Fords along with rice rockets bikes and turbine powered vehicles beyond imagining in all sizes and colors.

Rat takes a looks at the fastest car of the week- the awesome Nish Motor sports Royal Purple streamliner ripping past the 370 MPH mark! All American custom engineered! Rat cruises the pits and talks to driver Mike Nish who talks about his best speed runs.
Insane shots here with the XCTV cams looking out the back of his car as well as a in your face POV dash cam showing how big Mike's eyes get at these white knuckle speeds! It's all about adrenaline here on The Xcorps!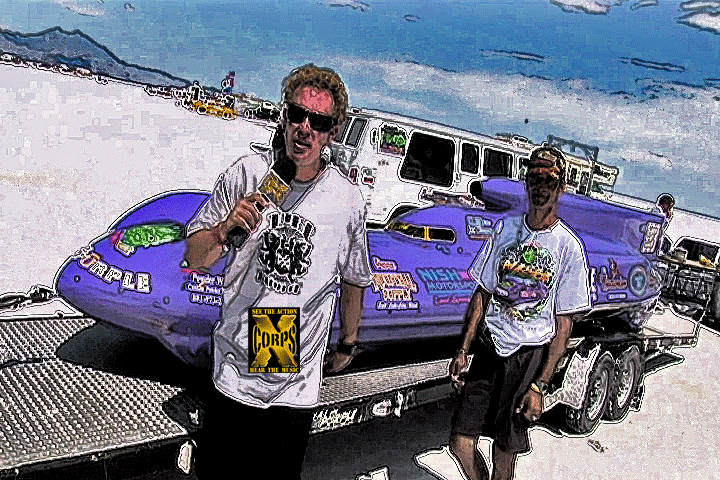 The action and music continue with a look at what large diesel engines can do with the semi truck class of speed demons. Watch a double diesel engine custom modified trailer hauler take off and blast down the salt track traing exhaust at over 229 MPH!  That's truckin' baby!
This Xcorps Action Sports Music episode wraps with show host Rat Sult himself on the salt track with an un authorized race of his own driving in the large motor home class! See his full sized rig roll against a vintage South Wind Winabago coach at floor pedal speed! High octane smiles here for sure! This is the way TheXcorps rolls!
Additional music by Daddy X, and The Xclan. Race footage provided by Mark Bruzeau and Nish Motorsports.
TRT-22:00 Released to air 11/2007
A J.S.Edmondson FiLm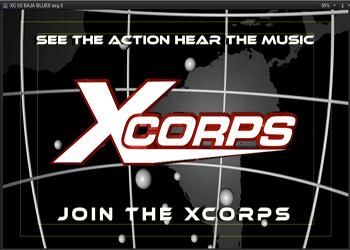 See The Action Hear The Music Join The Xcorps!
©2016 TheXcorps
http://www.xcorpstv.com/
https://www.actionsportsmusictv.com/
http://www.xcorpsmusictv.com/


Xcorps Action Sports Music TV #39. SPEED – FULL SHOW Video
A J.S.Edmondson Film 2/2007 Release TRT-22:00 ©2016 TheXcorps
DOWNLOAD MUSIC FROM THIS SHOW Below:

XCORPS Television Home WEBSITES
http://www.xcorpstv.com/
https://www.actionsportsmusictv.com/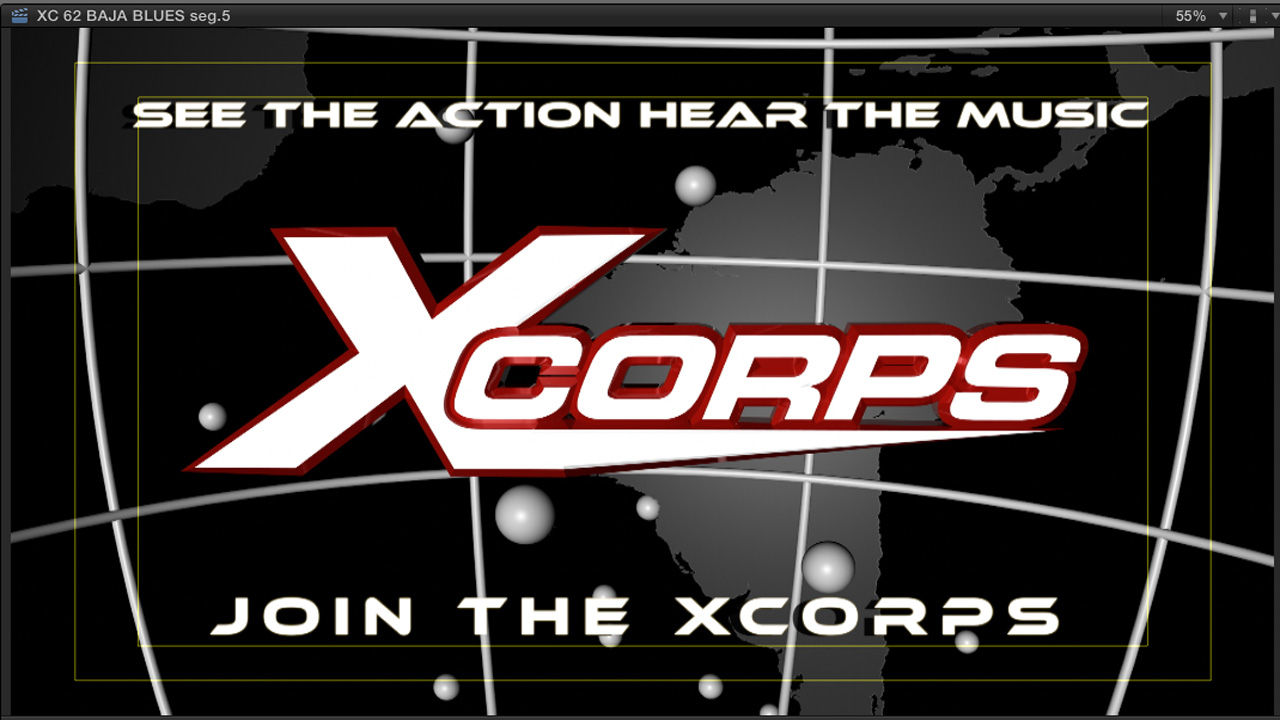 WANT YOUR OWN WEBSITE or Happening Blog? – Sign Up Here!
NAMECHEAP Web Hosting and URL's