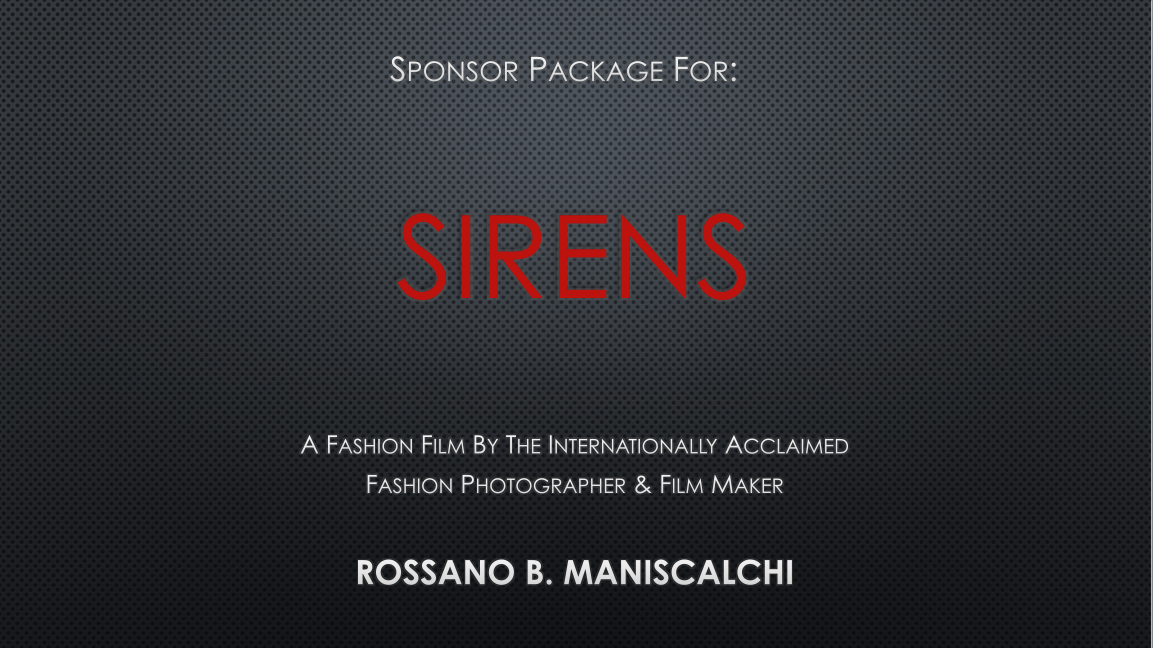 SIRENS –   A FASHION FILM
Xcorps Fashion X TV Presents – IslaAditi Photo Shoot preview video to the upcoming 2019 release of the next fashion film "SIRENS" by Italian photographer and fashion film maker Rossano Maniscalchi. All images shot on the beach at Rosignano Solvay Italy.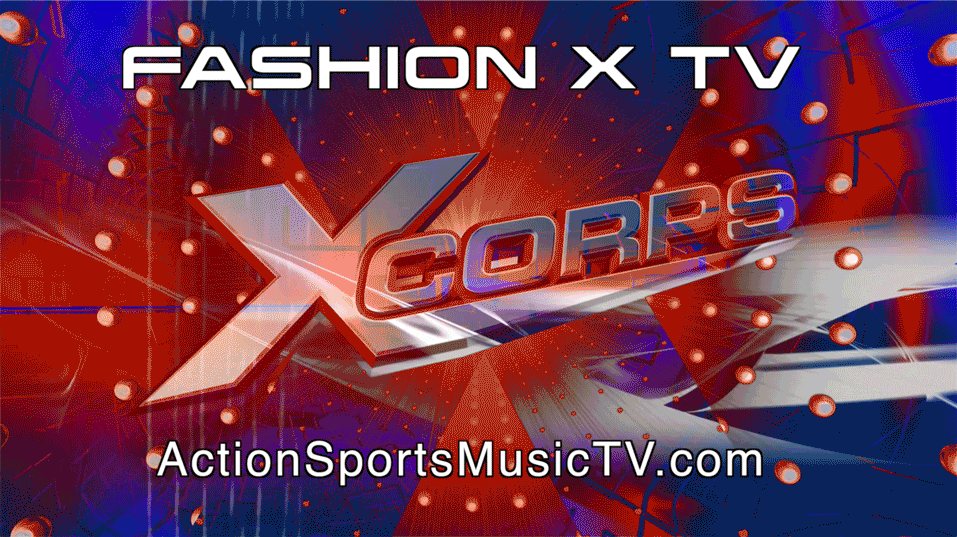 Production of this new film will be Rossano's first produced and filmed in the United States. Filming will take place in San Diego and other locations throughout California in 2019.
Watch VIDEO below behind the scenes SIRENS – Isla Aditi swimwear shoot on the beach in Rosignano Solvay Italy!
Featured Bikinis here by the luxury swimwear brand Isla Aditi by Jessica West.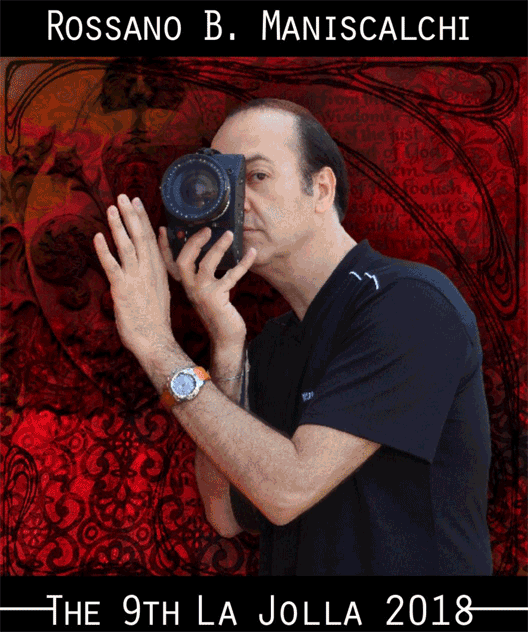 BY THE INTERNATIONALLY ACCLAIMED FASHION PHOTOGRAPHER & FILM MAKER ROSSANO B. MANISCALCHI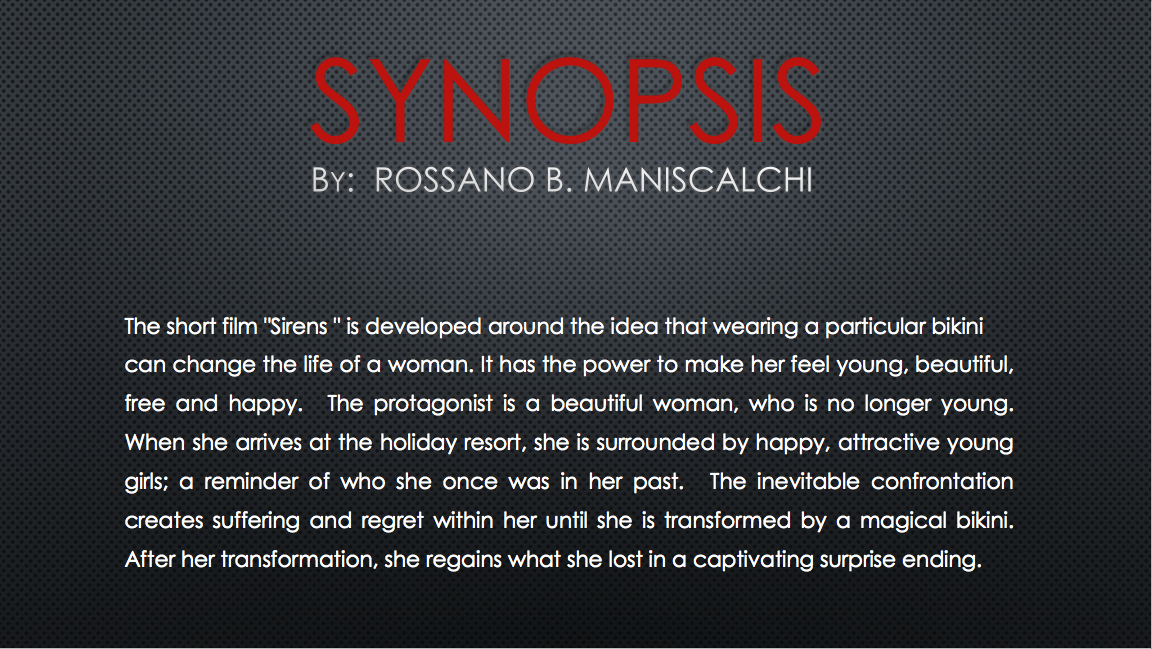 SYNOPSIS
The short film "Sirens" is developed around the idea that wearing a particular bikini can change the life of a woman. It has the power to make her feel young, beautiful, free and happy!
The protagonist is a beautiful woman, who is no longer young. When she arrives at the holiday resort,
she is surrounded by happy, attractive young girls; a reminder of who she once was in her past. The
inevitable confrontation creates suffering and regret within her until she is transformed by a magical
bikini. After her transformation, she regains what she lost in a captivating surprise ending.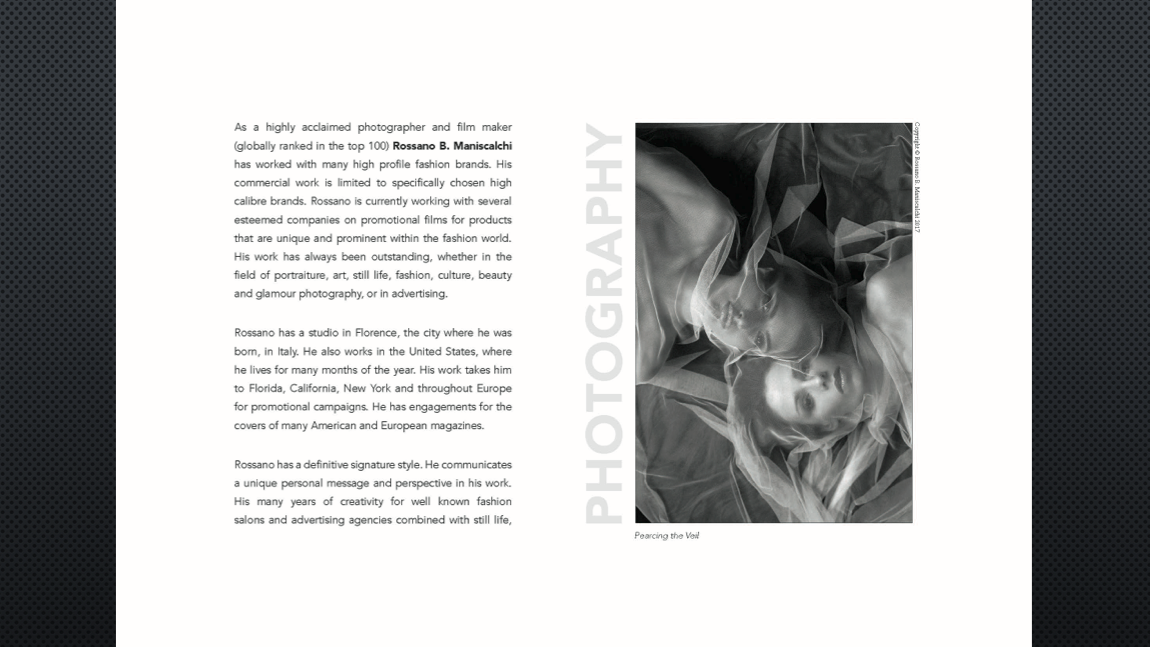 BIKINI PHOTOGRAPHY & FINE ART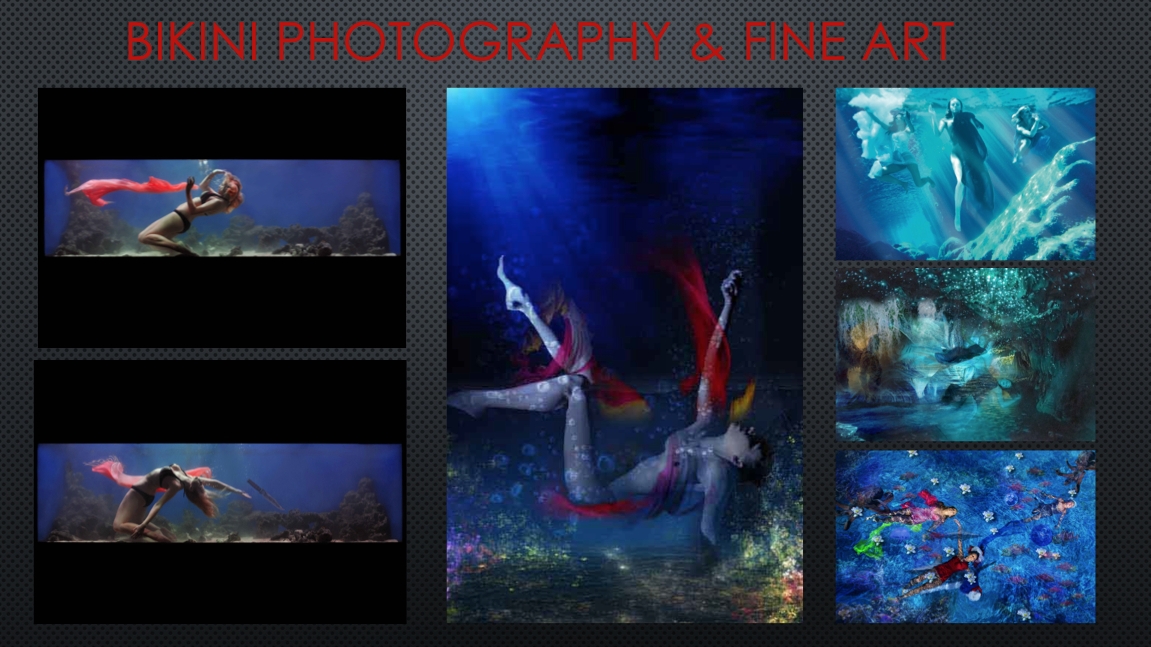 "TOUCH ME" – AWARDS & NOMINATIONS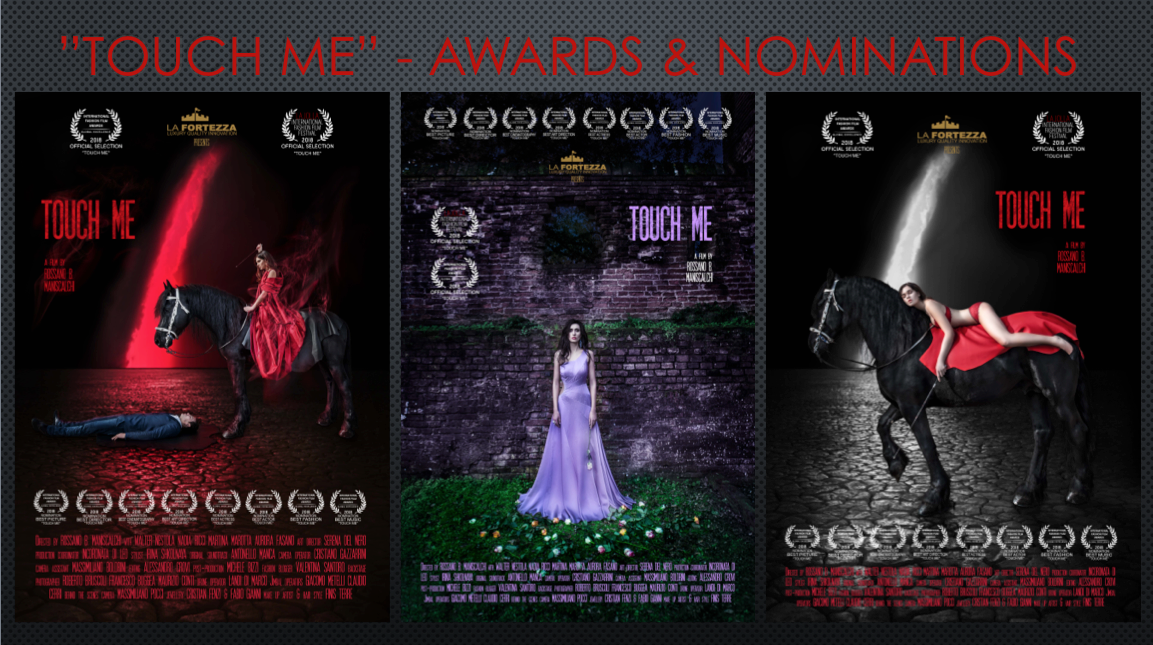 PRODUCTION PARTNERS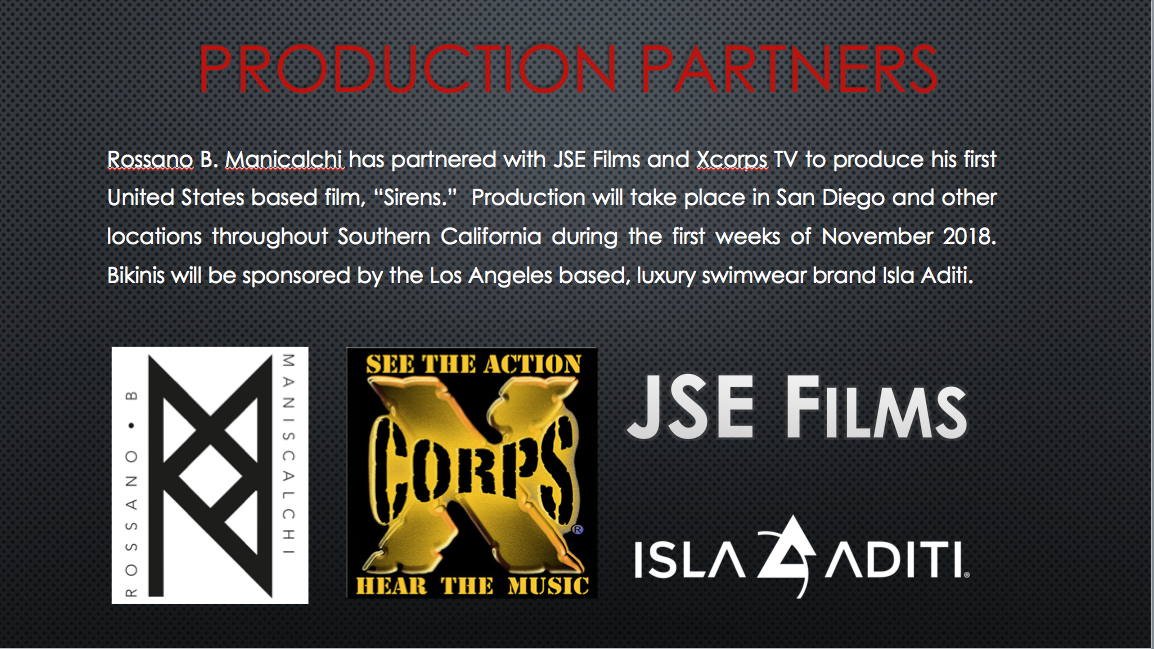 Rossano B. Manicalchi has partnered with JSE Films and Xcorps TV to produce his first United States
based film, "Sirens".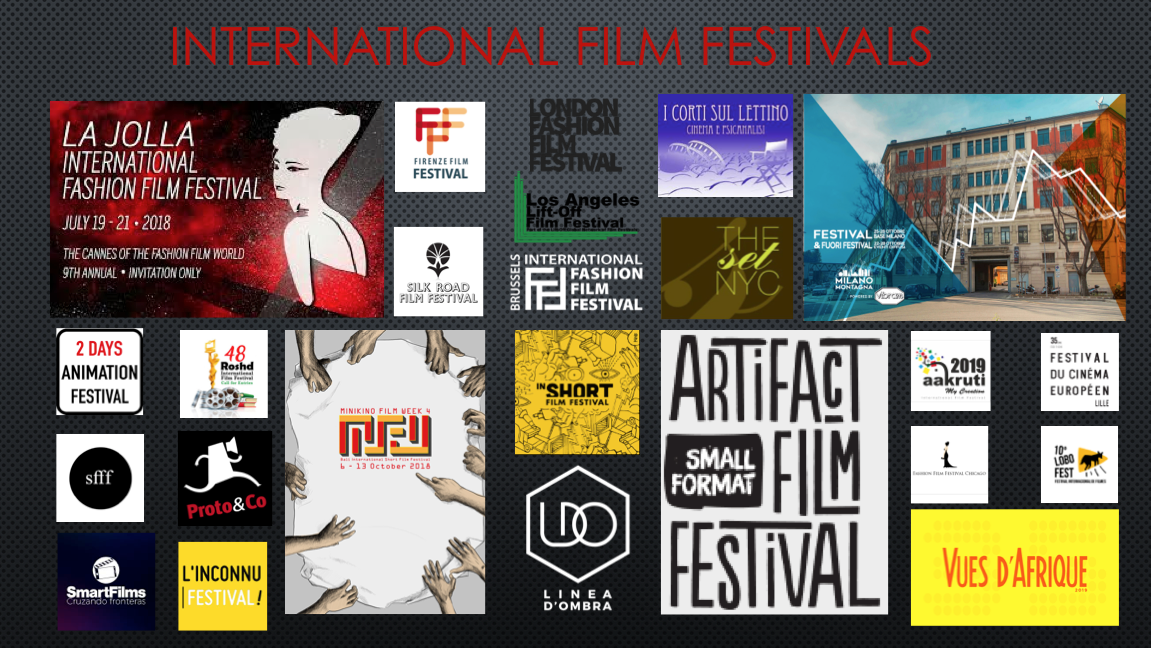 Bikinis in the film will be sponsored by the Los Angeles based, luxury swimwear brand Isla Aditi.
FILM PRODUCTION & DISTRIBUTION – USA PR & MARKETING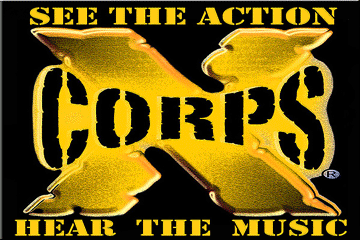 J. STUART EDMONSON
Executive Producer Xcorps TV & JSE Films
+1-619-223-8659
xcorpstv@yahoo.com
JESSICA WEST
+1-310-662-3126
jwest@islaglobal.com
DANIELLE ROSSI
+1-847-707-2687
daniellerossi248@gmail.com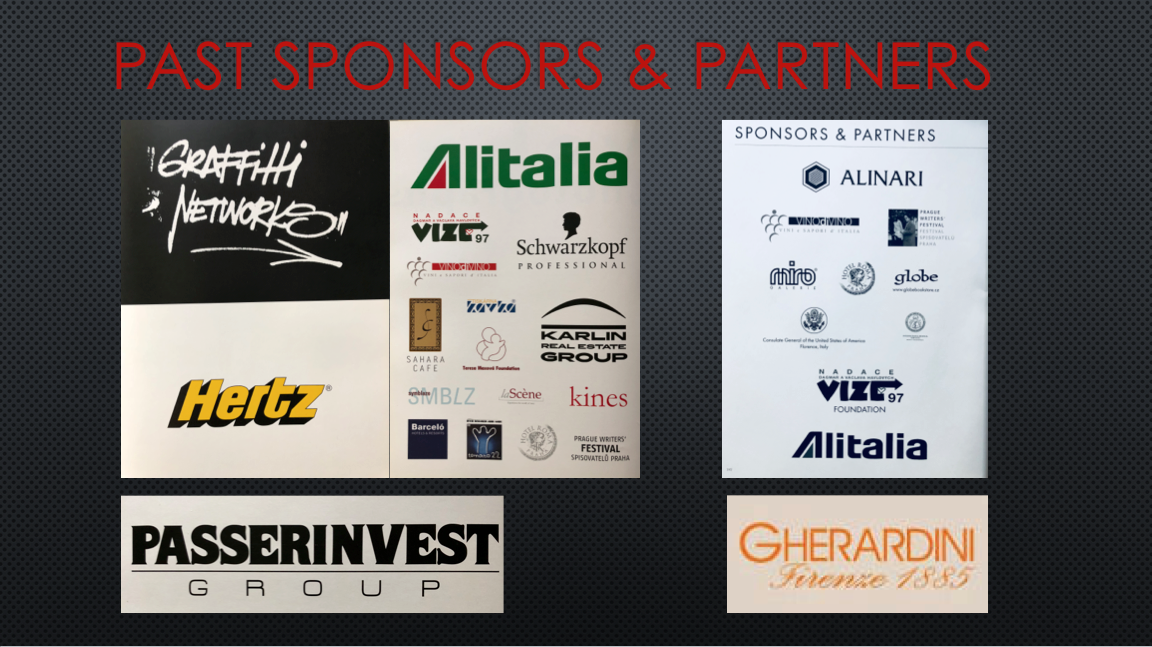 FILM PRODUCTION & DISTRIBUTION –
ITALY
ROSSANO B. MANISCALCHI
Director – Click through to Rossano's website: http://www.rossanobmaniscalchi.com/
+39-338-639-2607
rossanobmaniscalchi@gmail.com
XCTV LIVE STREAMS 24/7/365 – Watch in SWIG TV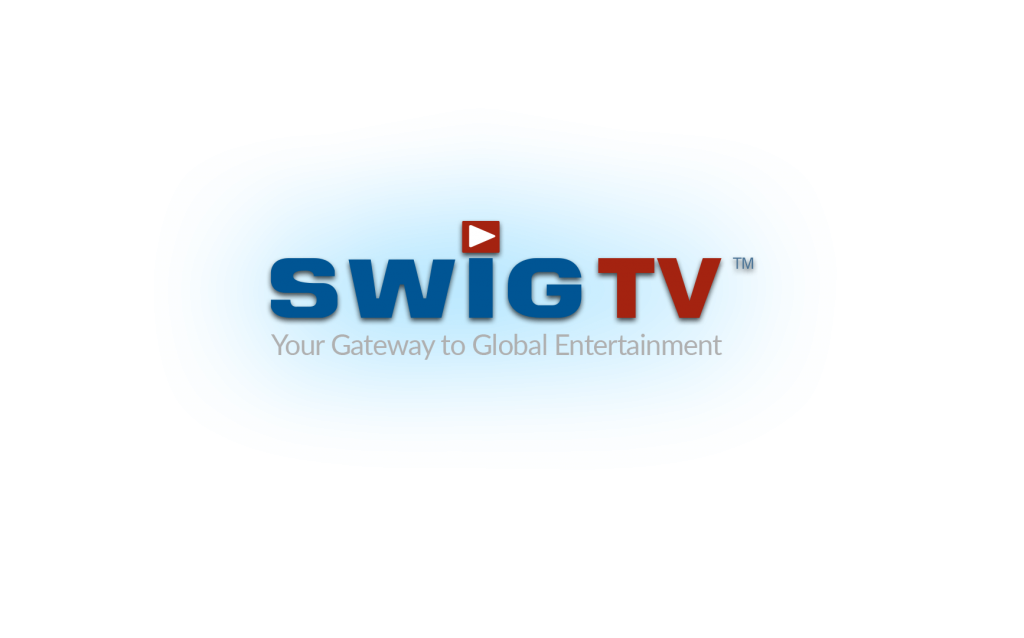 BACK TO ROSSANO'S PAGE: 
Xcorps TV Presents Fashion Photographer Rossano B.Maniscalchi
Xcorps TV Home Page – MADE IN THE USA! ©2018TheXcorps

XCTV PLATFORM HOME: https://actionsportsmusictv.com/
Xcorps Action Sports Music and Fashion TV