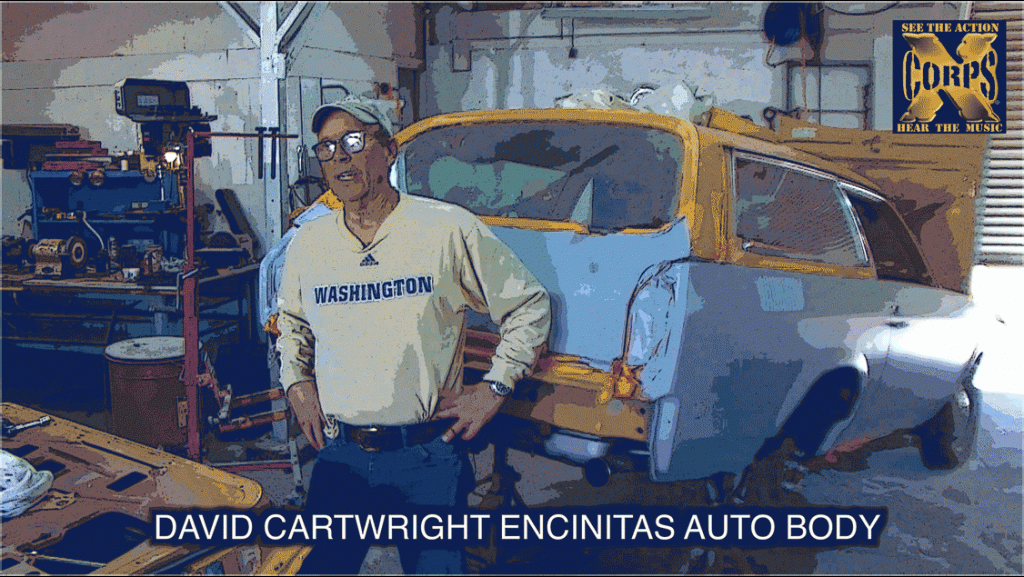 Xcorps Motorsports Encinitas Autobody VEGA 1 – SQUEEZING THE GAPS!
This week XCTV focuses on Encinitas Auto Body talking with shop owner Dave Cartwright about the ongoing resto mod on his 1971 Chevy Vega KAMMBACK.
WATCH VIDEO BELOW:
In this video session body man Dave talks on a common hot topic with the GM Vega rebuilders – body and hood panel gaps – and how to SIMPLY make them a LOT tighter. Check out "Squeezing The Gaps" for the details!
Also in this video Dave talks about a relatively simple
common sense way to make the engine hood go from stock welded no adjust to
fully adjustable using simple hand tools along with a SOLID and UNIQUE way to
fix rocking door hinges!
Stay Tuned for unique car restoration tips right here on
Xcorps Motorsports TV.
See
The Action Hear The Music Join The Xcorps!
Check
out what's STREAMING on XCTV broadcasting on the SimulTV entertainment network.
A
J.S.Edmondson Film
2001©2021
TheXcorps
*Watch
XCTV streaming 24/7 on this Cool TV Network Platform!
Encinitas Auto Body Repair –
(760) 753-5534