Xcorps TV Presents The Whaley Haunted House San Diego
One of the MOST HAUNTED HOUSES IN THE USA!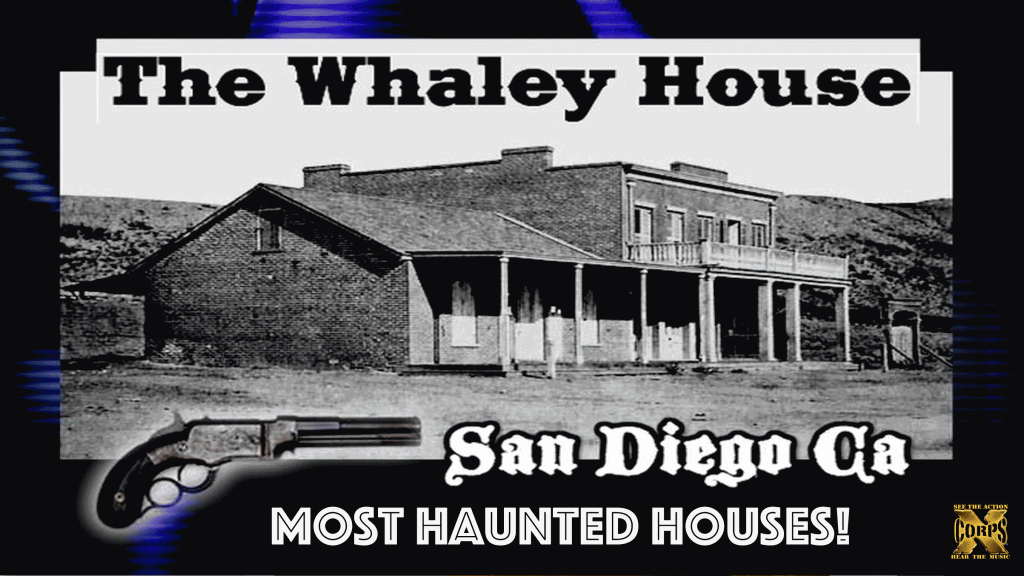 XCTV Video – Hosted By Scott Sommers.
Ghastly ghostly and downright shuddering!
Check out the Spooky and the Dead in this special Halloween
video segment featuring Xcorps TV host Scott Sommers touring the fully haunted
and downright chilling Whaley House located in Old Town San Diego.
This film of the Whaley House was not planned or scripted.
The Xcorps SweetRides camera crew was filming Motor Cult car show in Old Town
talking to Scott Crowell about his skull and graveyard styled beautifully
restored 1930 Willys Whippet ghost car parked in front of the world famous
haunted Whaley House!
Rolling with the flow and always looking for fun we took the guided tour of the XXX ghost house and our cameras captured some very strange shots! For an explanation Scott Sommers talks to Ghost Tours In History guide Lenore Usher about the starkly visible green orbs, light figures and freaky movements seen and photographed during the tour including the ghoulish 13th Juror!
Ghost hunter Hans Holzer considers the Whaley House to be one of the most reliably haunted structures in the U.S.A.
The ghostly spirits hanging about are said to be that of James Robinson aka Yankee Jim was hanged in 1852 on a gallows off the back of a wagon on the site where the house now stands.
Then Violet Whaley committed suicide here in 1885 with a gun.
Xcorps TV reporter Scott Sommers visited this spooky pad… these are photos and video are from his tour!
For illustrative purposes and to chill things down even more we have included in this video additional ghostly spook shots from other haunted house locations as well as some old shots of scary people from the last century simply because people just looked spookier back then! Wearing capes and funky hats helped our ancestors look their look their freaky best!
Music by D.Todd Sorensen, Thomas R.Hopkins, Eve Dowdle and Randall C.Thornton.
Special thanks to The Whaley House and Lenore Usher.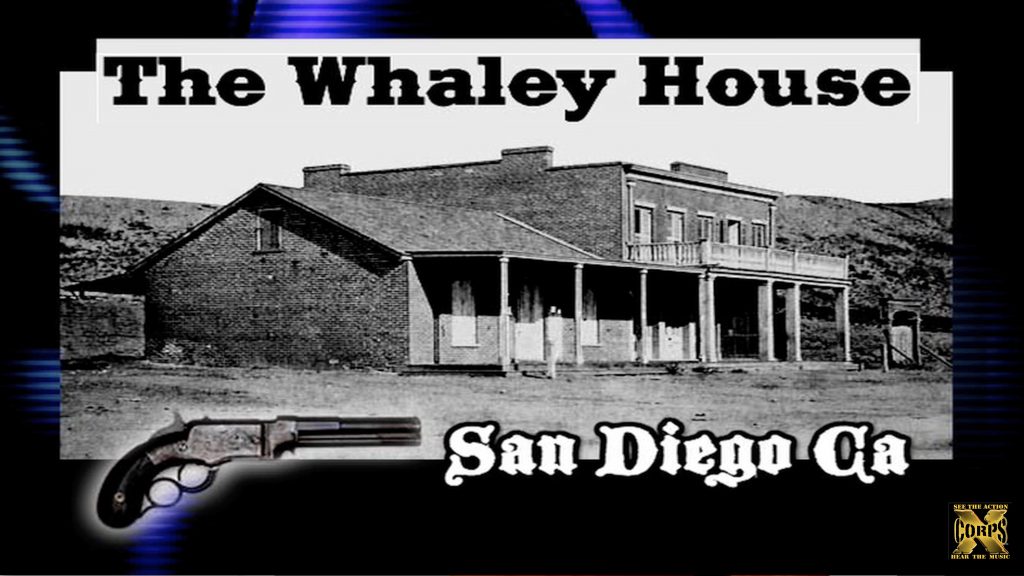 Watch video on FB: https://www.facebook.com/XcorpsTV/videos/563174961602860
See The Action Hear the Music Join The Xcorps!
A JSE Film 10/2012 release TRT-9:02 ©2021 TheXcorps