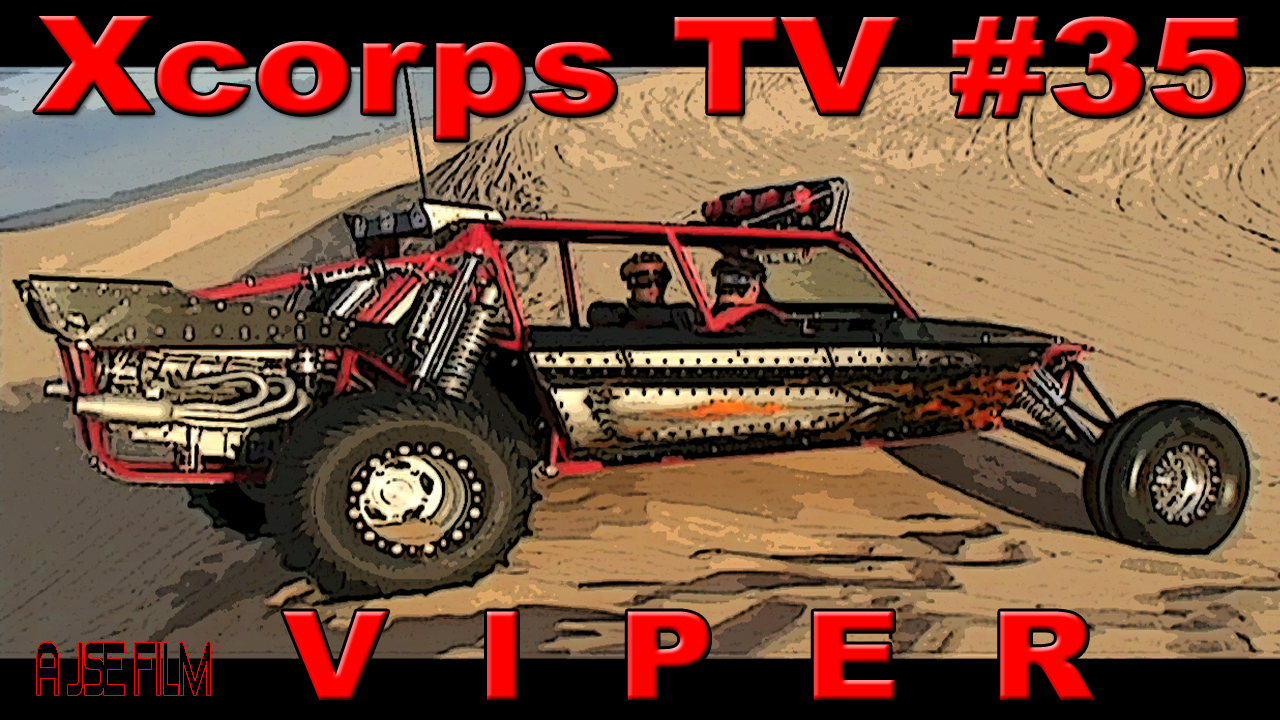 Xcorps Action Sports Music TV #35. VIPER – Following in the tracks of the raging XCTV episode called DUNES this off road motor sports show has TV reporter hosts Jason Lazo and Rat Sult returning to vast Glamis California sand dunes!

This custom powered Xcorps sand show features big air high horse action fueled by tight tunes from RIVE featured artists Poets and Pornstars and Daddy X along with mega vids from Euro metal bands Kreator and Metal Church!

Xcorps Action Sports Music TV #35. VIPER – FULL SHOW Video Click Below
The show opens from Los Angeles where host Jason Lazo rolls the Sunset Strip Hollywood to the famous Viper Room club for a live performance of CEG – Fred Croshal managed Karmagun Records band Poets and Pornstars in all their rocking glory!
Great live action right from the start with HD cameras rolling here onstage at the historic LA Viper Room with Poets and Pornstars performing their song 'War on Gravity' setting the pace for this XC episode fast and mucho fun!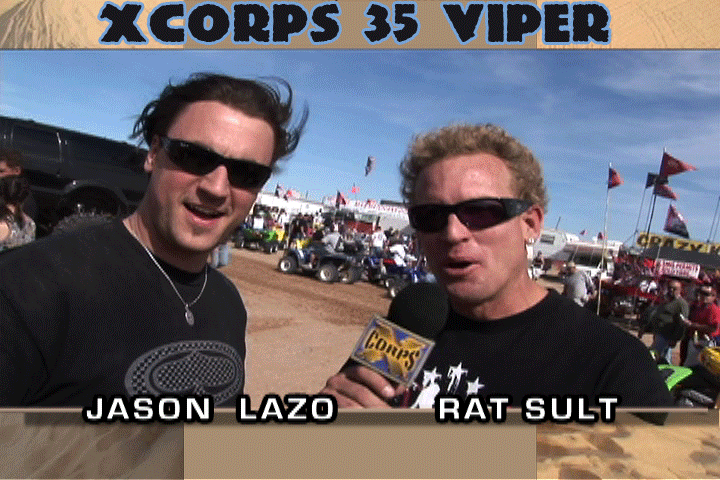 This program starts out with the X CAMS rolling 90 miles east of San Diego to the ISDRA – Imperial Sand Dune Recreation Area known by the locals simply as Glamis – an infamously wild and wooly stretch of what used to be the bottom of an inland sea with no rocks or trees or bushes or cactus stretching out 30 miles long by 10 miles wide!
Glamis is Vast Fast and Fun and Rat and Jason have a new 500 horse custom VIPER POWERED sand buggy to play with! Stay Tuned!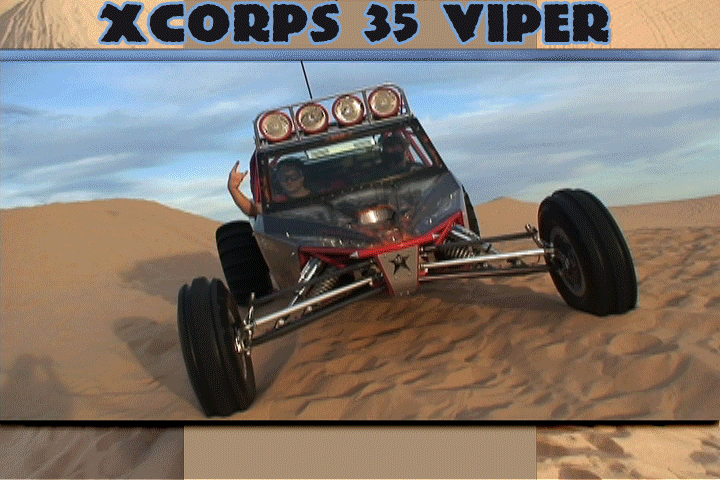 XC host Jason Lazo meets with X Games luge skate medalist Rat Sult rolling toward the dunes in a mega coach towing his new 500 HP custom sand buggy! Check out the sand camp and it's not long until the LS2 motor powered custom chariot is high octane gassed up and ripping the untouched mega dunes of Glamis!
Heavy duty sand paddle tires dig hard straight up the massive wind built dune faces with Rat directing air launches off the lip and 3 second airtimes followed by soft no jolt landings c/o 21 inches of all around shock suspension!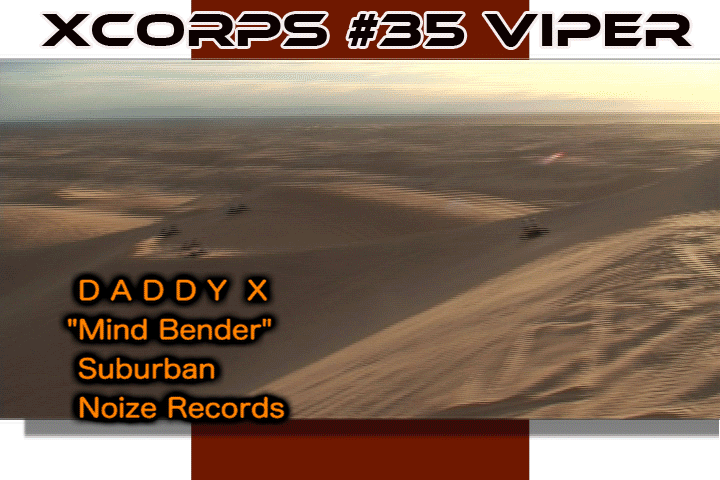 Panoramic hood cam action shots for XC viewers along with a punchy new tune from band Poets and Pornstars doing 'Get Your Kicks'…! Nice fit! weekend!

This XCTV show action continues with more dune rodding with Jason Lazo and Rat Sult talking about the Glamis scene and what to expect at dunes locations like 'Olds Hill' and 'China Wall' where some of the most custom built rides on earth meet to roll!
Also captured by the HD X CAMS is one the coolest single seat V-8 monster quads ever…Unreal! Never to be seen on any street folks – a truly custom sand ride! It's no wonder many scenes from the Star Wars movies was filmed in Glamis!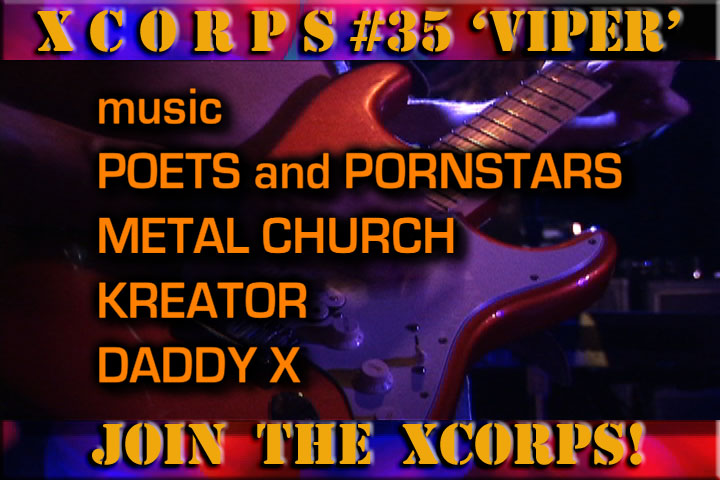 Out here at Glamis it is VERY quiet eXperience…there are No smog or motor regulations, No speed or horse power limits! You just need a legal road vehicle to get your sand toy here and once it's off the trailer the sky is literally the limit…within limits meaning lots of FUN allowed!
The show continues with Jason throwing a reference Suburban Noize label artist Daddy X rolling his song Mind Bender along with action cam shots of Rats sand car going 4 wheel airborne! Have a relaxing time while you're up there boys! Sound bytes here from Jason on his first impression riding along with the Ratmeister!
In the next XCTV show segment Rat and J are at Glamis 4 point strapped into Rat's custom LS-2 powered sand rod dropping down the face of an 800 foot sand dune…NO worries…They grow these dunes BIG down here in the bottom corner of California – sun burned land just west of Tuscon Arizona on the Mexican border.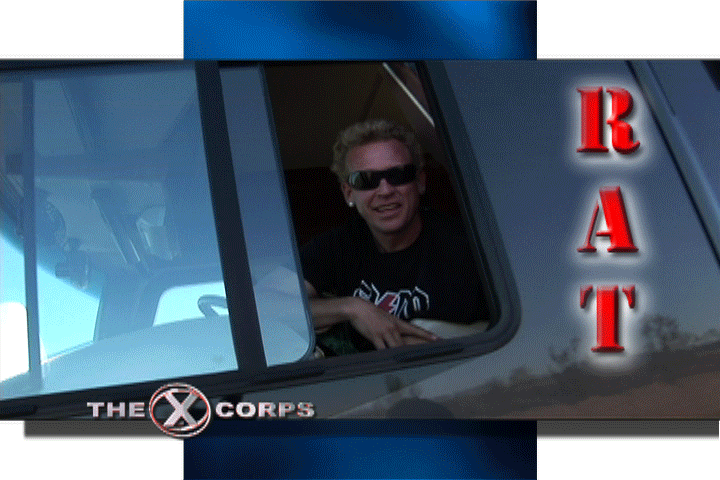 Dune riding action here sharing the edit with cranking tunes and a massive concert video from Euro metal band Kreator blowing it up at WOA festival in Wacken Germany – one of Europes biggest!
Kreator took the place down with their song 'People of the Lie' complete with a classic metal scream!
Thanks to SPV Records and RIVE for the hookup!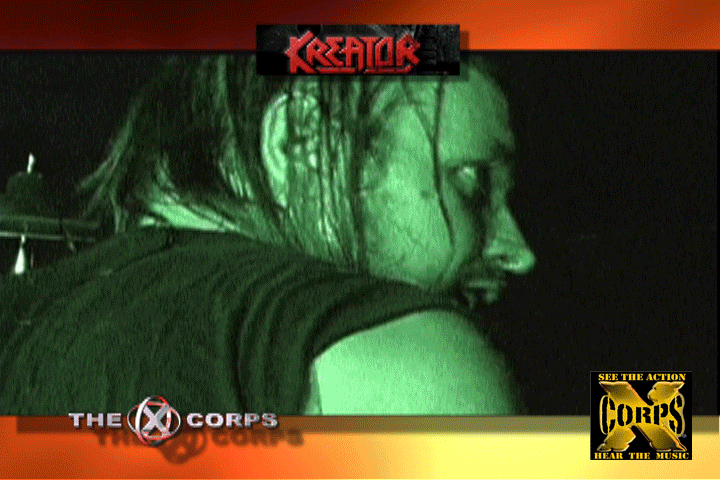 This Xcorps TV Glamis motor sports special continues with Jason and Rat charging the Rat Rod straight up the Big Daddy Dune here at Glamis called Oldsmobile Hill. Music here from the equally charging RIVE promoted Euro band Metal Church working their song Mirror of Lies at another huge festival this time in Oslo Norway.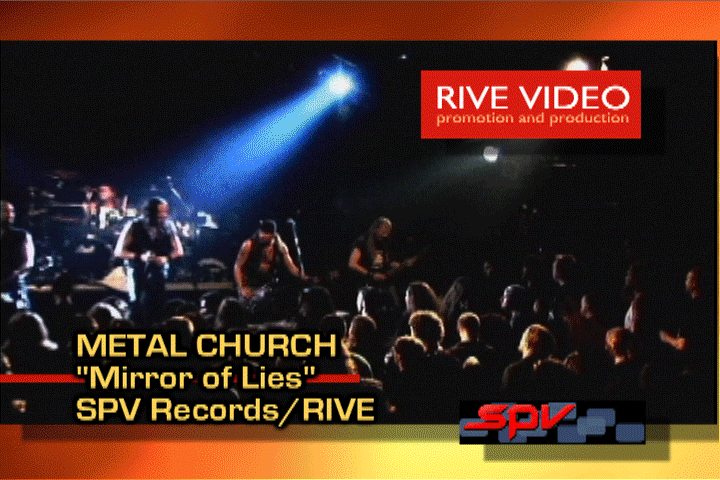 The Viking soul seeks Metal!
What a place Glamis is!  It's custom cool and all American with all the sand toys you can imagine and way beyond!
Glamis is such a vast sand expanse all around as far as one can see and the feeling of being in a lost frontier pervades! Here like forms of sand riders tend to congregate…bikes with bikes, quads with quads and you never know what you will see over the next dune…which is why long FLAG POLE markers are required on all vehicles traveling in the dunes.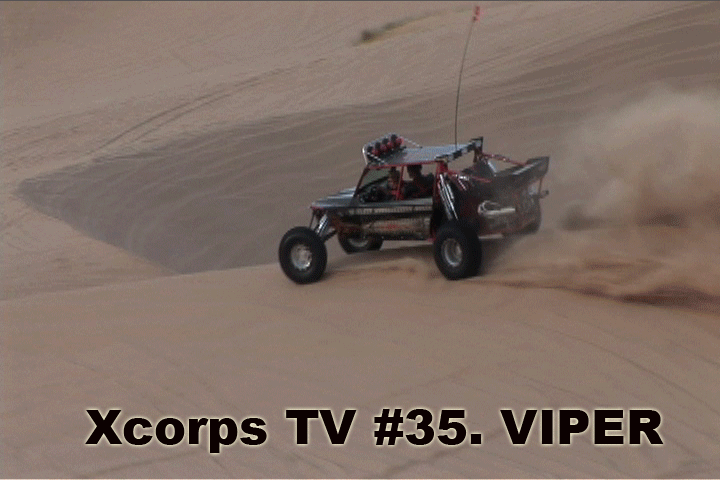 The X cams rolled on some fun modified truck drag racing straight down the Gecko Sand Drags! For music here the LA band Poets and Pornstars backs the wild action as well closing out the segment live at the VIPER Room!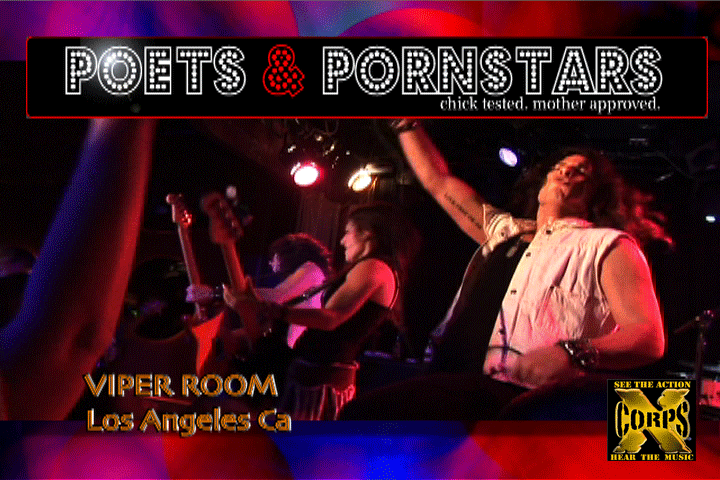 This XCTV show continues with Jason Lazo back to LA at The Viper Room where the band Poets and Pornstars is hanging out front of the famous Hollywood music club. J introduces the POPS members to the XC audience and talks with lead man Hal Ozsan.
Nice XC throw by the band along with some cool live set closing performance shots!
This Xcorps Action Sports Music episode closes out with Rat and Jason back at Glamis also known as the Sand Toy Capital of the world and some sick night sand run action tailored by more tunes from Daddy X and his song Mind Bender!
Pretty much describes what Xcorps TV is all about!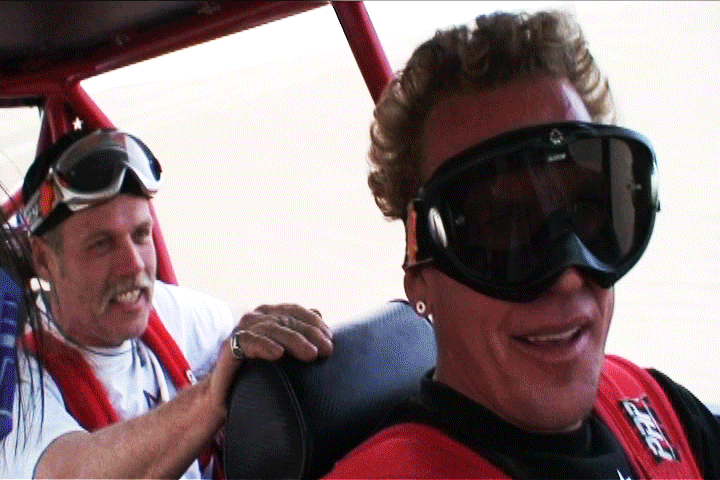 See The Action Hear The Music Join The Xcorps!

Xcorps Action Sports Music TV #35. VIPER – FULL SHOW Video Click Below
Xcorps Action Sports Music TV #35. VIPER – FULL SHOW Video
A J.S.Edmondson Film 2/2007 Release TRT-22:00 ©2016 TheXcorps


XCORPS Television Home WEBSITES
http://www.xcorpstv.com/
http://www.actionsportsmusictv.com/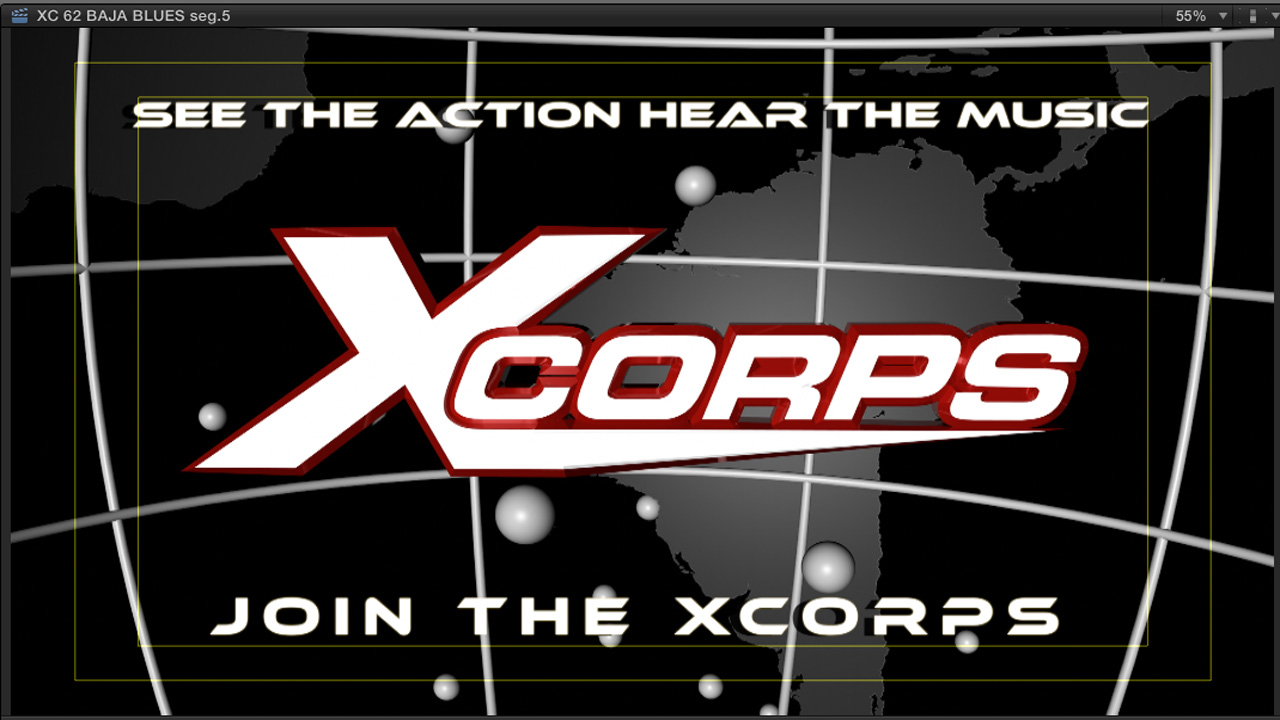 WANT YOUR OWN WEBSITE or Happening Blog? – Sign Up Here!
NAMECHEAP Web Hosting and URL's